1. Somalia blast: Mogadishu hotel rocked by bomb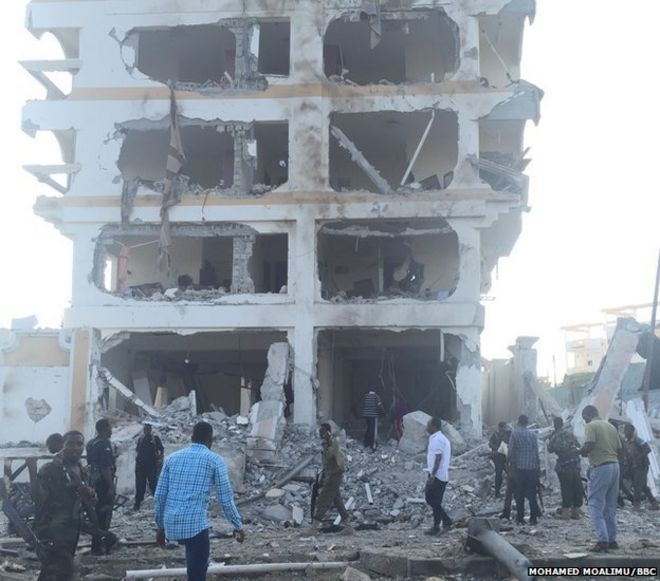 At least 10 people have been killed in a huge bomb explosion at a hotel in the Somali capital Mogadishu.

A BBC correspondent in the city reports that a lorry was used to attack the Jazeera hotel near the city's airport.

Ambulances have begun collecting the dead and wounded in what he describes as one of the worst scenes of destruction he has seen in Mogadishu
2. Daily Mail has better item about the Tour de France. The men were fired upon by police. Clearly they were trying to attack the event. 
3. Teen girl bomber kills 20 in Cameroon
Kano, Nigeria (CNN)A teenage girl with a bomb killed at least 20 people and herself and injured dozens Saturday in the town of Maroua, Cameroon, near the Nigerian border, according to residents and a military officer.
The evening attack on a crowded bar comes just two days after two female suicide bombers disguised as beggars struck in the same town. At least 11 people were killed and 32 others were wounded in the Wednesday attacks at the entrance to a market and a nearby neighborhood.

Maroua serves as a military base for Cameroon's elite force fighting Boko Haram Islamists. In recent months, the terror group has intensified suicide attacks and deadly raids on Cameroonian territory from its base inside Nigeria.
4. More rioting and allah hu ackbar chants on the Temple Mount. 
(Video at site)
5. Video about the incident at the Tour de France, but not of the actual incident itself
6. Denmark Will Take Out Adverts in Foreign Newspapers Telling Refugees: 'Don't Come Here'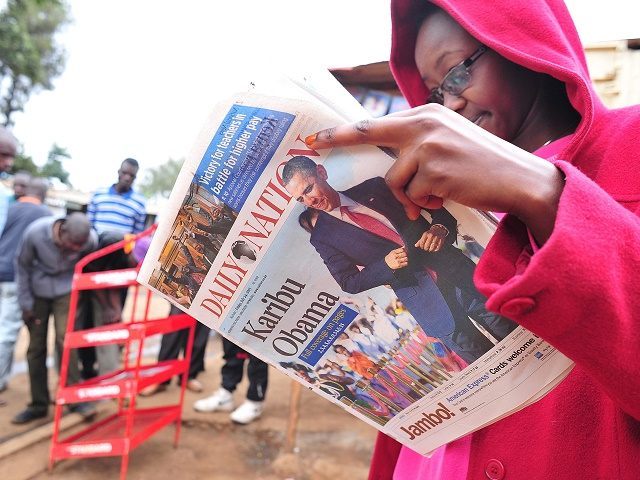 The Danish government is to take out adverts in newspapers in targeted countries to tell would-be illegals to stay at home.

The move is going ahead despite rubbishing a similar plan only weeks ago by a rival political party.
Denmark Inger

Danish Integration Minister Inger Støjberg

Denmark's ruling Venestre party called plans by the Danish People's Party (Dansk Folkpartei, DF), the largest party in Danish politics, to create a video campaign targeted at potential illegal migrants abroad 'un-Danish'. In the intervening days the case for taking more radical steps to limit migration to the nation has grown, and now the integration minister has announced the newspaper campaign.
7. Jerusalem: Woman Arrested for Saying 'Mohammed is a Pig'
(What a shame there is no freedom of criticism of religious authority when it comes to Islam in Israel either. Sooner or later, the cost of delaying real freedom of speech, the kind which is at the core of the expression, will be taken in blood. It is already. But the dam has yet to really burst)

Female Islamist activists on Temple Mount
Reuters
A young Jewish woman was arrested Friday night, after she was recorded stating insults about the Muslim prophet Mohammed during a clash with Arab women on the Temple Mount.

The Arab women, apparently part of the "Morabiton," a gang of Muslim women who get paid by Islamist groups to disturb and harass Jews that visit the site, were shouting "Allahu Akhbar" repeatedly at the group of Jews making their way to the Mount, and could be seen actively trying to get physically close to the group.

At one point, the Jewish woman, who remains mostly quiet, says "Mohammed was a pig" – and was then arrested for it.

The exchange was recorded by leftist and Arab activists, as can be seen in the video, and the Israel Police apparently arrived at the Jewish woman's door at her Binyamin home later that night after one of the Muslim women complained, Walla! News reports. Her husband was also detained.
(Not to pick nits or anything, but Mohamed was far from a pig. Pigs are intelligent and useful animals)
8. Poland: THOUSANDS attend anti-immigrant demo in Warsaw.
(For all those who think these people are wrong or bad for doing this, I ask you to take the locks off of your own doors and windows and go to the airports and shipyards and hand out fliers to muslims who come in as 'refugees' and tell them they can stay at your place with your family and daughters and you will pay to feed and clothe them out of your own resources. Then I'll listen to you a bit)
9. As Venezula crumbles, Canadian and US socialists still admire it
Thank you Liberty.Dk., M., Richard, Wrath of Khan, and so many who sent in material. More to come most certainly. Lots to see, lots to think about.