1. Al Shabaab gunmen kill 14 in attack on Kenyan workers
2. Al Shabaab murders at least 14 quarry workers in Kenya
3. Obama: Ideologies Are Not Defeated With Guns But With Better Ideas
(If that was true, Obama would not have been elected once let alone twice. His presidency alone is proof he is wrong)
4. Coca-Cola is ditching labels.
(So I guess now we can safely say, 'no one should drink that nameless crap in a red can that rots teeth and internal organs and causes type II diabetes and heart disease and is worse than cigarettes for you in large quantities" without being sued by the Coca Cola Co. as we aren't naming them anyway, right? No labels and all)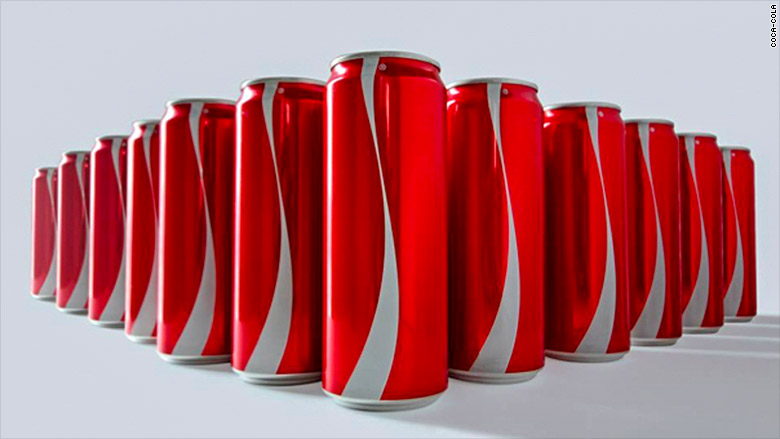 5. ISIS Burns Alive Mothers and Sons Who Refuse to Join Terror
The head of a group of tribes fighting the Islamic State in Iraq described the horrific punishment meted out by the terror group to women and children in the Anbar province who defied the group's orders to turn their sons over to become jihadis.
"Gangs from the terrorist organization ISIS burned five women from Heet [50 km west of Ramadi] for refusing to give over their sons to the terror group," reported Sheikh Naim el-Kaoud, who is the leader of the al-Bounmar tribes of in Anbar.
Speaking to Asharq al-Awsat (The Middle East), a large Saudi newspaper published out of London, the sheikh said he had verified information that the women were burned together with their sons in front of the residents of the Al-Jamiya neighborhood.
Elsewhere, the Islamic State reportedly killed two women who they claimed were cooperating with Iraqi security forces in the area of al-Kaim [350 km west of Ramadi] by drowning them in the Euphrates River.
6. BBC Nixes Politicians' Demands to Stop Using Term 'Islamic State'
The BBC has rejected demands by British lawmakers to stop using the term "Islamic State" when referring to the jihadist group that is carving out a self-declared Caliphate in the Middle East.
Lord Hall of Birkenhead, the BBC's director general, said that the proposed alternative, "Daesh," is pejorative and using it would be unfair to the Islamic State, thereby casting doubt upon the BBC's impartiality.
Prime Minister David Cameron recently joined the growing chorus of British politicians who argue that the name "Islamic State" is offensive to Muslims and should be banned from the English vocabulary.
During an interview with BBC Radio 4's "Today" program on June 29 — just days after a jihadist with links to the Islamic State killed 38 people (including 30 Britons) at a beach resort in Tunisia — Cameron rebuked veteran presenter John Humphrys for referring to the Islamic State by its name.
When Humphrys asked Cameron whether he regarded the Islamic State to be an existential threat, Cameron said:
"I wish the BBC would stop calling it 'Islamic State' because it is not an Islamic state. What it is is an appalling, barbarous regime. It is a perversion of the religion of Islam, and, you know, many Muslims listening to this program will recoil every time they hear the words 'Islamic State.'"
Humphrys responded by pointing out that the group calls itself the Islamic State (al-Dawlah al-Islamiyah, Arabic for Islamic State), but he added that perhaps the BBC could use a modifier such as "so-called" in front of that name.
(Wadaya know! The BBC isn't a total sock puppet for the PC leaders!)
7. Kurdish pop singer releases video of defiance to Islamic State
8. Andrew Bostom: Rafsanjani, Iran's Alleged Longstanding "Moderate" Voice: "Alien" Israel "Will be Wiped Off the Map."
Long touted as an Iranian leadership voice of pragmatism, and even "moderation," former President Akbar Hashemi Rafsanjani, now head of the country's Expediency Discernment Council, is an enduring friend of current "moderate" President Rouhani. Yesterday, (Monday, July 6, 2015), Mr. Rafsanjani gave a revealing interview insisting rather immoderately that Israel's very existence was parlous, indeed, reiterating one of Iran's boilerplate metaphors for the Jewish State's destruction, better known to have been uttered by the "hardline" former President Ahmadinejad:

Eventually one day this alien forged existence that has been forced into the body of an ancient nation and an historical region will be wiped off the map.

Rafsanjani also opined to his interviewer that,

…even Tel Aviv knows well that Iran is not after acquiring nuclear weapons…the Zionists wish to keep Iran engaged in problems permanently, knowing that the Islamic Republic's political, economic, cultural and propagation status will all improve after such an agreement.
9. Turkey: Islamic group puts up posters threatening gays with death
(Thats fine with the US just so long as Christians have to bake wedding cakes for them)
ANKARA: A Turkish Islamist group has pinned posters to walls and posts in the capital
Ankara threatening gays with death, adding to concerns over growing intolerance against homosexuals in the country, an AFP correspondent said Tuesday.

The appearance of the posters in Ankara comes just over a week after Turkish police prevented Istanbul's annual gay pride march – a successful tradition in the last years – from going ahead and used water cannon against activists who showed defiance.
Thank you Babs, Maria J., Gates of Vienna, Wrath of Khan, Richard, M., ML., and all, and more to come most certainly.
Please check the comments under the daily links post for readers for a lot of important geopolitical stories, not the least of which is Greece and its spearheading of the Euro meltdown.