1. Lawyer of 'Reem Island Ghost' claims non-Muslim witnesses should be disregarded
(How long till this argument is adopted in UK court rooms? Besides the hundreds of sharia courts where it already is of course)
The lawyer representing the woman charged with murdering a teacher in an Abu Dhabi mall has challenged the testimonies of the non-Muslim witnesses, arguing that they are 'invalid' under Sharia Law.

Abdulqader Al Haithami, who is representing Alaa Al Hashemi, argued that the testimonies of those witnesses who are not Muslim should be disregarded, according to a report in The National newspaper.

"The law states cases of murder according to Sharia law are not proven unless they are pleaded by the council of judges, testimony of two male witnesses, or by the oath. The oath taken by the witnesses is invalid as they are not Muslim," he said.

Emirati Alaa Bader Abdullah Al Hashemi (30) is on trial at the Federal Supreme Court accused of stabbing Ibolya Ryan (37) to death in a toilet cubicle in Boutik Mall on Reem Island on December 1 last year.
2. Dudley Mosque: Court settlement proposed to end saga
Dudley Muslim Association has offered Dudley Council £325,000 to drop court action blocking plans to build the mosque off Hall Street.

If the proposal from the DMA is accepted the group would retain ownership of the site and the council would end its bid to invoke its buy back clause.

Opposition councillors have condemned the proposed deal for losing prime land. Dudley Council has spent £213,000 in legal costs through the courts.
3. Yemen crisis: Multiple car bombings hit Sanaa
(Today's news shows that the annual Islamic festival of applied high energy chemistry is off to a limb-flying start this year)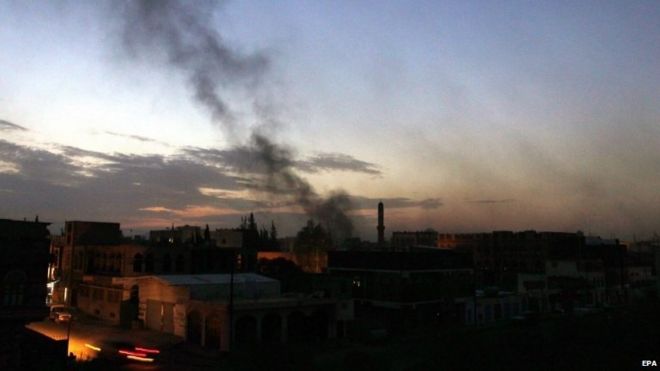 Several mosques have been hit by a series of explosions in the Yemeni capital, Sanaa, causing dozens of casualties, officials say.

At least two blasts were caused by car bombs. Health and security officials said at least 23 people had died.

A building reportedly used as the headquarters of Houthi rebel officials was also hit.
4. WTD made an interesting comment about one of the Coughlin videos and checked his work on it as well
5. Who Killed Alberto Nisman?
6. Today, a MASSIVE attic on Canadian government internet installations took place, effectively shutting down parts of the government and forcing all of the cvil service to not use most internet services. An anonymous source said that the government had revealed to some of its senior civil servants that the attack was known to have come from China, and that th attackers explained that it was due to Bill C-51, the Canadian anti terrorism act being brought into law. (This might lead one to suspect the attack was not motivated by Chinese foreign policy as much as islamic)
Thank you Wrath of Khan, M.,