1. Hospitals urge Muslims to donate organs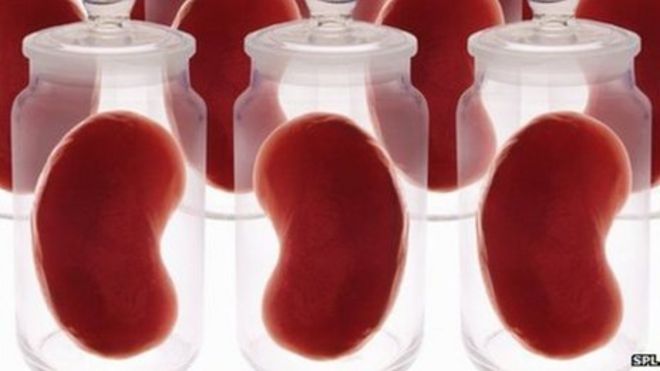 Muslims needing an organ donation, such as a new kidney or liver, wait on average a year longer than non-Muslims.

This is due to a lack of donors coming forward from a matching ethnic background.

As Ramadan begins, doctors are urging Muslims to consider allowing their organs to be used after their death.
2. US army vet not allowed to live off the grid.
(While this is not directly the kind of story covered on this site, there seems to be something insidious behind a policy that on the one hand, punishes people for using municipal resources with excessive taxation and costs etc. and then arrests if you if you do not use them at all and therefore fits nicely into an anti totalitarian, anti communist theme)
MyFoxAL.com – FOX6 WBRC Birmingham, AL
3. This video on No-go zones in Sweden is from about a year ago, but well worth seeing, as it can only have gotten worse since then.
4. Hungary Considering Border Fence to Keep out Migrants
(Thanks to the EU and its open border policy mixed with its 'flood Europe with aliens who hate it' policy, Europe will be divided by high fences and armed guards within a few years most likely)
The Hungarian government is considering building a 4-meter-high (13-foot-high) fence along the border with Serbia to stop the flow of migrants reaching the country, the foreign minister said Wednesday.

The government has asked Interior Minister Sandor Pinter to present preparations for the plan by next Wednesday. […]
So far this year, more than 53,000 people have requested asylum in Hungary, up from under 43,000 in 2014 and 2,150 in 2012. More than 70 percent of asylum seekers over the past three months are from Syria, Afghanistan and Iraq, though the vast majority move further west to destinations like Germany and Sweden shortly after filing their asylum requests.
"The pressure of migration which presents serious difficulties for Europe affects Hungary the most among EU member countries," Foreign Minister Peter Szijjarto said. "Hungary cannot allow itself to wait any longer. Naturally, we hope there will be a joint European solution."
5. BREAKING: Elal flight #LY7 (ELY) from Tel aviv to NY JFK is returning while over the Atlantic, possibly landing in France, reason unknown Flight tracker link here for live tracking
(No link, from a twitter news feed)
6. Pope trash talks nation that don't self immolate with immigration, while not inviting thousands of immigrants to come live at the Vatican
Thank you Wrath of Khan, Dumbstruck, Carpe Diem, M., and many more. This is the first post with a new theme I am not sure about yet. Any comments on how it looks and works, and more importantly how it fails to work and whats wrong with it, really appreciated. Much more work needs doing to settle it down.