There is a lot of significant events taking place in the past 24 hours. None of them are going to get the attention they deserve but perhaps others can take the links and post comments with additional information, links and analysis on them in the comments.
The two main things just at the moment is the planned Draw Mohamed event at the mosque in Az. where presumably the two muslims who attempted to murder everyone in the Garland Texas Draw Mohamed event will take place at around 9:00 PM ET. There is an escalating amount of news on that. One thing is certain though. The organizer is quite correct in that there simply is no 1st amendment right without a 2nd amendment right when people want to kill you if you say things they don't like. This is axiomatic.
The second is the Turkish expose by the intel service within Turkey, somewhat equivalent to Canada's CSIS, called, 'TIR'  where in flat contradiction to a speech given in late 2014 by Erdogan, it turns out that Turkey has been sending weapons to the most virulent of islamic groups in Syria called, 'Turkmen muslims' or something very much like that. In the video in the article, it shows that boxes of medicine intended for Turkmen in Syria also contained large amounts of serious ordinance. This goes a long way to explaining why Turkey is an extremely reluctant NATO member. But then again, so is the US of A at this time. (That has now all been published here at this URL)
1. Tom Holland on 'De-radicalizing Mohamed'
2. Islamic State suicide bomber in women's garb kills three in Saudi Arabia
(Another article on the attack at the Shiia mosque we chronicled earlier)
Video of some of the damage in the parking lot
3. BREAKING: Drone fires lasers at 4 aircraft in 30 minute span at JFK Airport & LaGuardia
This is ongoing and current. Search google but here is one link. FOX has live coverage now!
4. ISLAMISTS THREATEN AZ Mohammad Cartoon Protesters! – POST ORGANIZER'S ADDRESS ONLINE!
5.  Cyprus police foil planned Hezbollah attacks against Israeli targets in Europe
Israeli authorities updated regarding alleged plan by suspected Hezbollah operative to target Israelis and Jewish sites, including synagogues.

Cypriot police suspect a man they arrested this week of planning an attack on Israeli interests in Europe after they found almost two tons of suspicious materials in his basement, local newspapers reported on Friday.

The Israeli defense establishment was informed by Cypriot authorities about the man's arrest, and said he is suspected of being a Hezbollah operative possibly involved in planning terror attacks.

According to the information given to Israeli defense officials, the Lebanese man was arrested in an apartment containing what an Israeli source said was an "unbelievable" amount of ammonium nitrate and other materials which  assessments said were intended for creating large blasts.
6. Teenager jailed for planning copycat Lee Rigby murder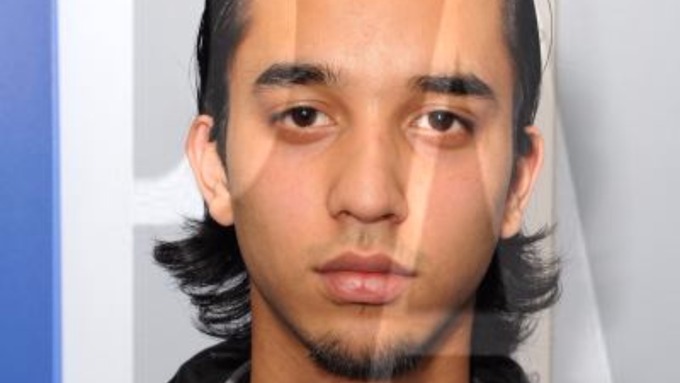 A teenager has been jailed at the Old Bailey for eight years for grooming a young man with learning difficulties to carry out a copycat killing of Lee Rigby's murder in Woolwich.
Kazi Islam tried to persuade 19-year-old Harry Thomas to buy the ingredients for a pipe bomb and to attack one or more soldiers with a kitchen knife or meat cleaver on his command.

The 19-year-old encouraged Thomas to start calling himself Haroon instead of Harry and attempted to radicalise him with stories of innocent children murdered by military forces.
7. Jerusalem Post Editor Attacked by Arabs at 'Coexistence' 'Hug' Day
(The people who cannot learn what Islam is, and what its intentions are, still draw breath by sheer luck. Best to read the short account of events over at the Jewish Press)
8. Boko Haram clash 'kills 4 Chad soldiers, 33 Islamists'
9. Syrian rebels seize last city in Idlib province, eye Damascus
(To understand how much the Syrians may "enjoy" the organized system of Islamic law, please watch THIS video translated by our group last year:
10. This is allegedly the complete video of the muslim who attacked Parliament Hill last year, killing an honour guard and trying to kill more in Parliament hill. Frankly there isn't much more than was initially released so I don't see why held any of this back. But apparently this is the whole thing. Ill check later for edits.

Thank you Shabnam, Gates of Vienna, DF., M., Antikythera, Wrath of Khan, and all who sent in materials and there is a lot. More to come shortly.