1. Religious muslims make their position clear on voting in the UK (89 seconds)
2. Over 100 arrested in Turkey in communist disruption day marches
3. THIRTEEN MINUTES of muslim ranting in England about not voting
4. But don't worry about any of that islamic terror, demands, opposition to the fundamentals of our civilization. Justin Trudeau says there is nothing to any of it.
5. Eric Allen Bell video: Collectivism's misperceptions about the counter-jihad
6. International commie day protests in Italy get tear gassed and water cannons.
Molotov Cocktails
7. Mosque paints dome backing candidate running against Nigel Farage
(So muslims are 100% against voting as 'shirk' unless its to advantage Islam's position, then they paint the mosques to support it. Got it. Like everything else in islam. Nothing is right or wrong except that it advances islamic supremacy)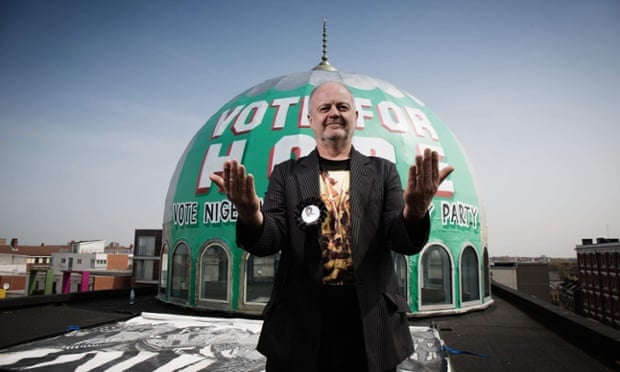 An east London mosque has shown its political colours with a giant slogan daubed on its domewhich endorses a candidate running against Nigel Farage in a constituency more than 70 miles away.

But Shacklewell Lane mosque's bold display of support for Nigel Askew, who is running in South Thanet for an anti-austerity party launched by Happy Mondays' dancer Bez, has landed it in hot water with the Charity Commission.
Thank you M., EAB., DP111, Richard and all. More to come soon.