1. "All security council resolutions will be lifted" Iranian negotiator team leader
2. Six people arrested in Dover on suspicion of Syria-related terrorism offences
Six people were arrested at Dover this morning on suspicion of Syria-related terrorism offences, according to West Midlands Police
They are currently being questioned at a police station in the West Midlands area.

Searches are taking place at a number of addresses in Birmingham and police say the arrests are part of an on-going investigation.

Officers added that the suspects, who are not a family group and were not accompanied by children, did not pose any immediate risk to public safety.
3. Can someone explain to me how this is not Orwellian totalitarianism? Or perhaps Huxleyan?
4. France says "the US caved"
5. Judicial Watch Sues DOJ for Records on Mysterious 2014 Building Explosion in Minneapolis Muslim Area
(At last! Someone is following up on that!)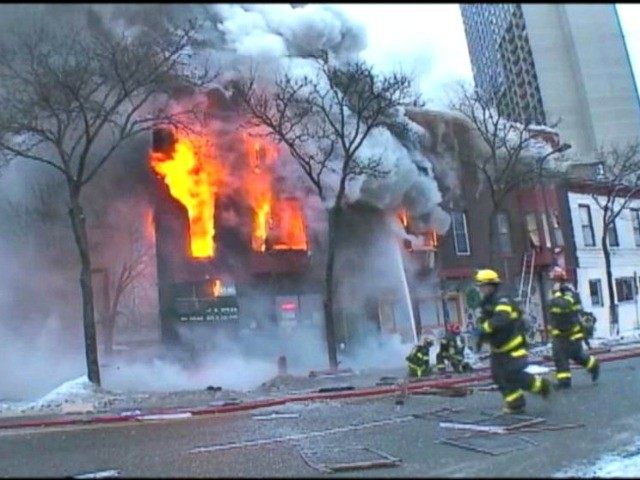 Government watchdog group Judicial Watch is suing the Department of Justice to obtain records about a suspicious explosion that leveled an apartment complex in a majority Muslim neighborhood in Minneapolis, Minnesota last year.

The January 1, 2014 explosion leveled a building in the largely Muslim Cedar-Riverside neighborhood of Minneapolis, but the incident was never explained to the public, nor did local authorities ever fully investigate the explosion or determine its cause.
6. Bill Whittle: No sir, I will not obey that order
7. Egypt's Islamic State Branch Claims Deadly Sinai Attack
The Islamic State's branch in Egypt has claimed responsibility for a wave of deadly attacks that killed 15 Egyptian soldiers and three civilians the previous day in volatile northern Sinai.

A statement posted Friday on a militant website associated with the group, known as "Sinai Province," says its fighters attacked seven checkpoints, killing "dozens of soldiers" on a main road in the Sinai Peninsula leading to the border with Gaza Strip.

Egyptian authorities said 15 soldiers were killed and 19 were wounded in an attack on a checkpoint on Thursday south of the town of Sheikh Zuweyid. Three civilians died in near-simultaneous attacks elsewhere in Sinai, suggesting careful planning by the militants.

The attacks were the latest in a series of large-scale assaults by the Sinai-based militant branch
8. These appear to be tweets from the Israeli PM on the US Iran deal.
Thank you Buck, M., Don C., Richard and many more.
Post hoc item: RT does more comprehensive article on the cancelation of the insurance for a Jewish kindergarten due to islamic antisemitism in Belgium