1. Turkish court orders Facebook to block pages insulting Mohammad
ANKARA- A Turkish court has ordered Facebook to block a number of pages deemed insulting to the [Islam's] Prophet Mohammad, threatening to stop access to the whole social networking site if it does not comply, state broadcaster TRT reported.

The order, made by the court on Sunday, followed a request by a prosecutor, TRT said. A source familiar with the matter told Reuters on Monday that Facebook had blocked one page in response to a valid legal request from Turkish authorities.
2. WH Official Statement: Islam One of the World's Great Religions
3, Obama's National Field Director Running Anti-Netanyahu Election Campaign
When the media whines about how Netanyahu is undermining Obama, remember that Obama's people are running a direct anti-Netanyahu election campaign in Israel. Exactly the way that Clinton's people did.
Haaretz reporter Roi Arad revealed in an article in the Hebrew edition today that the foreign funded organization, "One Voice", is bankrolling the V-2015 campaign to defeat Binyamin Netanyahu's national camp in the March 2015 Knesset Elections.
4. V&A in row over self-censorship after Muhammad image is taken down
Poster removed from museum website – but scholars of Islamic art fear 'terrible loss for shared global heritage'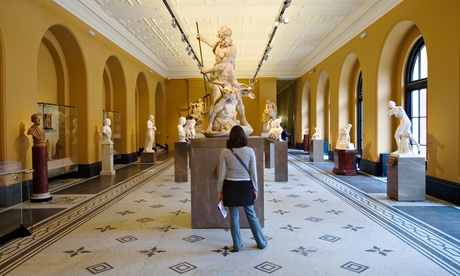 Warning: this article contains the image of the prophet Muhammad, which some may find offensive.
The Victoria and Albert museum has attempted to conceal its ownership of a devotional image of the prophet Muhammad, citing security concerns, in what is part of a wider pattern of apparent self-censorship by British institutions that scholars fear could undermine public understanding of Islamic art and the diversity of Muslim traditions.

Similar images have been shown in exhibitions across Europe and America without prompting outrage, much less protests or a violent response. Made by Muslim artists for fellow Muslims, they come from a long but often overlooked tradition.
(England. A 3rd world thugocracy)
5. Council worker suspended over 'kick Islam out of Britain' Facebook post
A town hall worker has been suspended after posting an Islamophobic comment on Facebook.

Dave Balderstone, 46, replied to a British National Party post with the message: 'Kick Islam out of Britain – we need our country back.'

Manchester council bosses took action last week after a member of the public contacted the M.E.N. in disgust.

Mr Balderstone, of Manley Road, Chorlton, has now been suspended from his position as an IT support technician while the post is investigated.
(This is unbelievably bad. This deserves essays upon essays. Let's hope Ezra Levant grabs a hold of this one)
Thank you M., Dan F., Draculea, (A man after my own red corpuscles) UK Pete,