1. Hostages Taken in Paris Post Office Siege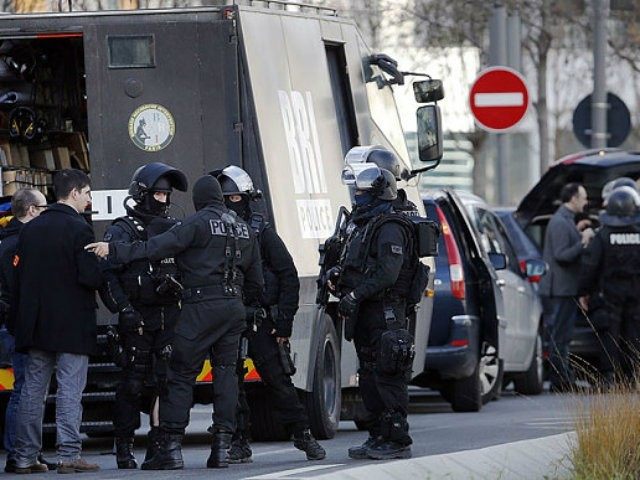 An armed man has taken several hostages at a post office north-west of Paris, French media reported on Friday. Despite his significant armoury of an assault rifle and Grencades, one TV station issaying the incident was not a suspected terrorist act.

Newspapers Le Figaro and Le Monde, both citing an AFP news agency dispatch based on police sources, reported that a man equipped with an assault rifle had taken an unconfirmed number of hostages at the post office in the town of Colombes, a suburb of Paris.
(Update: Situation resolved without bloodshed, so you know it wasn't islamic terror)
(It is interesting that while governments and the media do everything in their power to delink islam with terrorism, when an obvious act of terrorism takes place but is not by a muslim they let us all know by saying it isn't terror. Just saying is all)
2. Ottawa Canada: Juma Abdi is charged with possession of ammunition while prohibited, possession for the purposed of trafficking a Schedule I substance, possession of marijuana, two counts of breach of probation and two counts of breach of recognizance.
3. The Islamic State begins to throw homosexuals off of tall buildings.
(Gay groups too busy protesting Israel to say anything)
4. Ethiopia jails Britons and Somali in 'terror plot'
Two British citizens and a Somali man have been jailed in Ethiopia for trying to establish an Islamic state, a radio affiliated to the government reports.

The UK Foreign Office has confirmed the detention of two British nationals.

The three men, who received terms ranging from four to seven years, were alleged to have had links with local jihadists, the Fana Broadcasting Corporation (FBC) said.
5. Europol Chief: Terror Threat Is So Significant, It Is Extremely Difficult to Foil All Attacks
(That is the whole story)
6. Pakistan: Two journalists shot by police in Karachi clashes
Thank you Wrath of Khan, M., Tundra T., and all. More to come. Chances are the terror and cruelty and proudly displayed acts of savagery won't start till after Friday prayers cause none of it has anything to do with Islam.