Translation: Bear
Fabrice de Pierrebourg
La Presse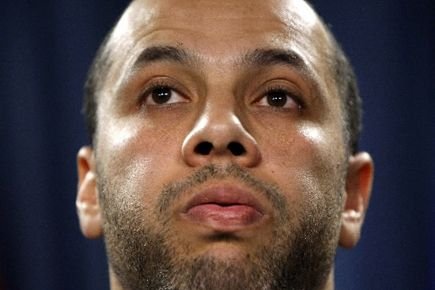 Despite the fact that the content of the conversation did not permit the definite confirmation of the identity of "Adil" in question, CSIS was of the opinion that it was in fact the plaintiff [Adil Charkaoui] because of the tight relationship with plaintiff Abdlerazik and Ezzine, and the particular pronunciation of the first name "Used" can be read.
The city of Montreal is not specified, but there is no doubt that it is the metro of the city of Montreal that is concerned according, to sources consulted by La Presse.
The document obtained yesterday as a premiere by Radio Canada also reveals that in 2000 agents of the RCMP that were following Charkaoui surprised him many times stealing objects and documents in cars parked near malls on Rive-Sud.
Theft to finance
CSIS says it has "reasonable grounds to believe" that many thefts and frauds by credit card committed by Adil Charkaoui had the goal of financing his terrorist activities. Some transfers of funds had in fact taken place.
The summary submitted by Canada for its defense recalls also the main points of the CSIS investigation of Adil Charkaoui. He participated in Al Qaeda training camps in Afghanistan, believes in armed jihad, discussed the planning of attacks, on top of having the profile of a sleeper agent. It also speaks of the ties with many Montrealers condemned since then for terrorism, including Ahmed Ressam and Abdellah Ouzghar, Said Atmani, etc., all ex-members of the Montreal cell.
This story of the attack in the metro is a reminder also of a conversation intercepted by CSIS in 2000 and divulged in 2011 by the press, in which Adil Charkaoui and Abousfian Abdelrazik discussed a plan to blow up an Air France plane flying from Montreal to Paris.
Adil Charkaoui was arrested in April 2003 on the authority of a security certificate. He was detained for 21 months before being freed with a multitude of conditions, including the wearing of an electronic ankle bracelet. He was liberated of his constraints in 2009, after the annulment of his security certificate by a federal court.
Since then he has demanded $26 million from the government for all the damages suffered, violations of his constitutional rights, his "arrest and illegal detainment", damage to his reputation etc.
In his suit Adil Charkaoui states that his "quality of life was annihilated" and that he is " stigmatized forever, just as much abroad as in Canada."
He deplores also that from now on "thousands of documents accessible on the internet link him to terrorists so that his reputation is forever stained."