H/T Hermes and Cynthia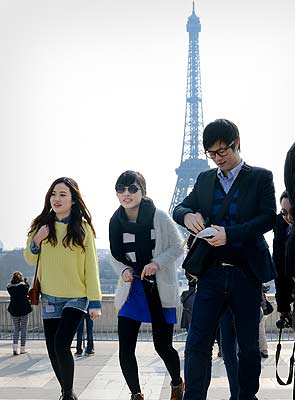 Paris: Mass muggings and attacks on Chinese tourists in Paris have spawned alarm and warnings of a decline in the number of free-spending visitors from the Asian giant who swarm to France.
More than one million Chinese visitors come every year to France, a country which for them epitomises luxury, romance and quality products.
But that may very well change, said one expert, citing a slew of recent attacks which he says takes the sheen off the "City of Lights" for Chinese visitors.
"This has become a scourge. Since the past year, we have been seeing attacks almost every day," said Jean-Francois Zhou, the head of Ansel Travel, which specialises in tours to and from China.