Repugnant a-hole.
This is the piece of crap who ran over Martyn Gombar, 28, a Slovak living in Leigh, Lancashire, with his car while texting on his cell phone, who ended up receiving only a 12 week sentence, of which he served only 16 days. And he's still complaining. The man simply has no remorse whatsoever for the poor Slovak he murdered. Strip the jerk of his title, citizenship and send him packing.
NOTE: It can be safely assumed that Finland's Pertti Salolainen, prone to believing anti-Semitic conspiracies, would feel sympathy for the Lord Tard of Lard.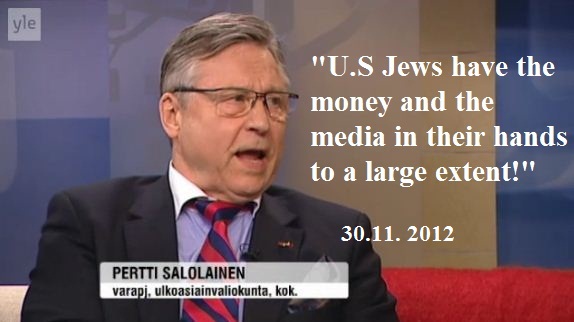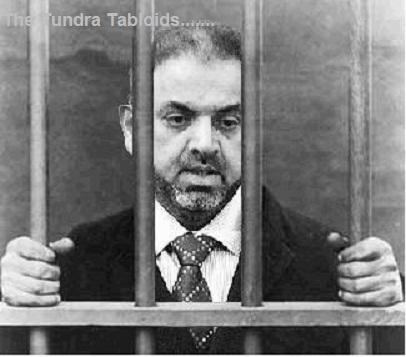 UK MP blames jail sentence on Jewish 'conspiracy'
By JONNY PAUL, JERUSALEM POST CORRESPONDENT
03/14/2013 04:03
Lord Ahmed says prison sentence for texting while driving due to pressure on court by Jews who "own newspapers, television."
Britain's Lord Nazir Ahmed Photo: Mohamed Nureldin Abdallah / Reuters
LONDON – A British politician who was jailed after sending a text message while driving on a motorway, which killed another motorist, has blamed his fate on a Jewish conspiracy.
Lord Nazir Ahmed, 55, who became one of the first Muslim peers in the UK after former Prime Minister Tony Blair appointed him in 1998, has said that his prison sentence was a result of pressure applied on the court by Jews "who own newspapers and television channels," the Times said on Thursday.
He also claimed that the judge in the 2008 case was appointed to his position after he helped a "Jewish colleague" of Blair during an important case. According to Ahmed, Justice Wilkie was hand-picked to carry out the sentencing because no other judge was willing to handle his case.
He also alleged that Jewish-owned media organizations pressured the courts to charge him with a more serious offense.
Ahmed maintained that the plot to stemmed from Jewish disapproval of his support for the Palestinians in Gaza. The Times said he repeated his comments during a television interview in Pakistan, which was said to have been broadcast last April.
"My case became more critical because I went to Gaza to support Palestinians. My Jewish friends who own newspapers and TV channels opposed this," he allegedly said in the interview.