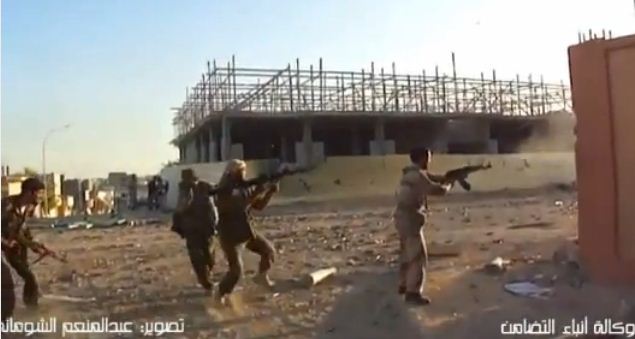 Gaddafi supporters seize control of Libyan town
(Reuters) – Fighters loyal to Libya's overthrown leader Muammar Gaddafi took control of a town south-east of the capital on Monday, flying their green flags in defiance of the country's fragile new government.
The fightback by Gaddafi supporters defeated in Libya's civil war, though unlikely to spread elsewhere, added to the problems besetting a government which in the past week has been reeling from one crisis to another. Gaddafi himself was captured and killed in October after weeks on the run.
Accounts from the town of Bani Walid, about 200 km (120 miles) from Tripoli, described armed Gaddafi supporters attacking the barracks of the pro-government militia in the town and then forcing them to fall back.
"They control the town now. They are roaming the town," said a fighter with the 28th May militia, loyal to Libya's ruling National Transitional Council (NTC), which came under attack.
The fighter told Reuters the loyalists were flying "brand new green flags" from the centre of town. The flags were symbols of Gaddafi's 42-year rule.
A resident said four people were killed and 20 wounded in the fighting, during which the sides used heavy weapons.
Bani Walid, base of the powerful Warfallah tribe, was one of the last towns to surrender to the anti-Gaddafi rebellion last year. Many people there oppose the new leadership.
A video showing epic Mustard fail, how not to shoot an RPG, courtesy of Weasel Zippers.