The only thing that's shocking, is that the news itself would be shocking.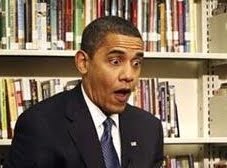 'Muslim Brotherhood site rife with anti-Semitism'
By OREN KESSLER
01/19/2012 02:34
Ikhwanonline.com regularly features Holocaust denial, condemnations of Egyptian-Israeli peace treaty.
The Arabic website of Egypt's Muslim Brotherhood is rife with anti- Semitic and anti-Israel content, according to a recent report by a US-based media monitoring group.
The report found that the Islamist group's website, Ikhwanonline.com, regularly features articles denying the Holocaust and warning Muslims against the covetous and exploitative nature of the "Jewish character." Other articles extol jihad and martyrdom, condemn Egypt's peace treaty with Israel and denounce negotiations as means for regaining lands lost by Islam.
NOTE: Just look at the size of that zebiba (raisin) on that MB mustard's forehead, that only comes from some serious slamming of the forehead into the carpet.