Norway's New Vikings, raping like they've never raped before.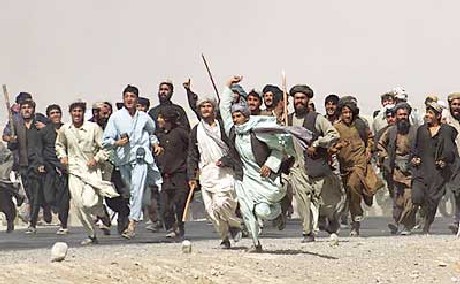 Actually the headline should read: "Dumbed down by political correctness, police shocked by overwhelming number of rapes committed by foreigners". KGS
H/T: Fjordman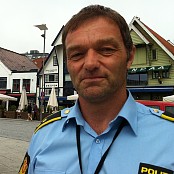 Investigation Manager Kristian Johansen is surprised by the numbers.
– When we look at the total number of reviews we treat, there are a greater number of non-ethnic Norwegian in these cases. It surprises me that so few ethnic Norwegian is convicted, he said.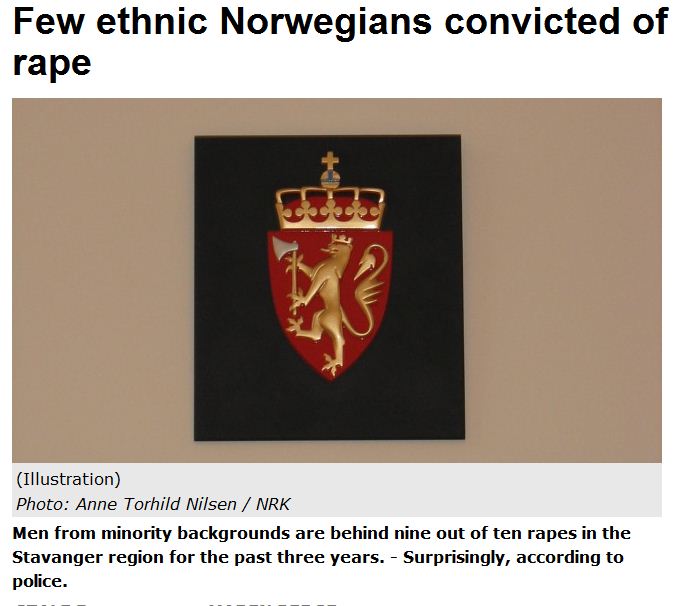 A review has been made by NRK  of the rape sentences from Stavanger District Court for the past three years, it shows that nine out of ten men convicted of rape, are of non-Norwegian background.
– Surprised
Many of the rapes have originated in Stavanger, where young and sometimes very intoxicated women have been raped on the way home, after a party, with an acquaintance or a party of people. A total of 20 people convicted of rape in Stavanger District Court for the past three years, and only three of them are ethnic Norwegians.
The number surprised police in Stavanger.
– When talking about the total number of rape trials, I would have thought that there should be more ethnic Norwegian being convicted, says chief investigator Kristian Johansen at the Stavanger police.