Here are two articles about the same issue. Remember the Finnish Kids TV show! All cultures are the same, all cultures are equally good (except ours might be bad) and "we do it this way, they do it that way!"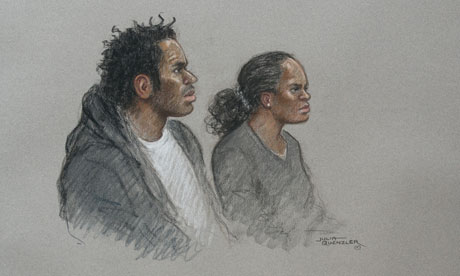 Court artist's drawing of Eric Bikubi and Magalie Bamu. Photograph: Julia Quenzler/central news
A teenage boy was tortured and drowned by his sister and her partner because they believed he was a sorcerer who was practising witchcraft, the Old Bailey has heard.
Eric Bikubi and Magalie Bamu, both 28, murdered 15-year-old Kristy Bamu in their east London flat and repeatedly attacked the victim's two sisters, whom they accused of sorcery, it was claimed.
 Kristy Bamu, a teenage boy, was tortured and drowned because a relative believed he was a witch, the Old Bailey heard today.
A court artist drawing of Eric Bikubi and Magalie Bamu Photo: Julia Quenzler/central news
Kristy, 15, was in such pain after days of being attacked with sticks, a metal bar, hammer and chisel that he begged to die, jurors heard.
His brother-in-law Eric Bikubi was joined by his partner, Kristy's sister Magalie, in the horror, said Brian Altman QC, prosecuting.
And his other siblings were forced to join in before they were all placed in the bath to be hosed down in cold water with a shower head by Bikubi on Christmas Day, 2010.