1. Minnesota Prioritizes Non-Whites for Access to Life-Saving Covid Treatments
MN Health Department decided that "race and ethnicity alone, apart from other underlying health conditions, may be considered in determining eligibility for mAbs [monoclonal antibodies]."
On December 23, 2021, The Minnesota Department of Health (MDH) announced that it would prioritize non-whites for access to life-saving Covid drug treatments. In a newly released document titled "Ethical Framework for Allocation of Monoclonal Antibodies during the COVID-19 Pandemic," the MDH states that "race and ethnicity" alone, apart from other underlying health conditions, may be considered in determining eligibility for mAbs [monoclonal antibodies] ."

Monoclonal antibodies "are made in the lab and act much like the natural antibodies a person's body makes to fight disease," according to MDH. So far, they have been used to treat active cases of COVID and help prevent infection in healthy people. The antibodies have shown so much promise that national supplies are running out amid increasing demand, resulting in many patients being denied treatment.
2. Western University head taking sudden leave after heart concern
Western University President Alan Shepard is taking a leave of absence after an "unexpected cardiac issue."

The school tweeted Friday that Shepard required immediate attention.

Shepard joined Western University as president and vice-chancellor in July 2019 after heading up Montreal's Concordia University for seven years.

Interim Provost and Vice-President (Academic) Sarah Prichard will be acting president for the coming weeks.
3. Exposing media propaganda on Omicron
4. Toronto last night:
— Firecandy (@Firecandy08) January 1, 2022
Montreal last night: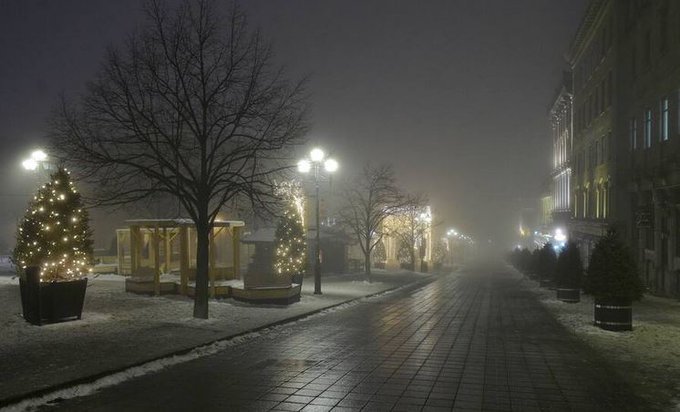 5. Video: Melbourne Man Lights Himself on Fire Over Victoria's Vaccine Mandates
(I am aware of a woman in Oz who immolated herself in her car recently as well)
A Melbourne man set himself on fire on New Year's Day in an apparent protest against Victoria's draconian COVID vaccine mandates.

Though police were able to extinguish the flames, the man has suffered life-threatening injuries. His current condition is not publicly known.

The man was on a busy street in Victoria when he pulled out a gas can and began dosing himself in it in front of diners and other witnesses.

Lydia O'Connor told The Herald Sun that she was dining nearby where the man was and heard him screaming about the vaccine mandates.

"He poured gas on himself and on his car. It was on purpose,"  O'Connor said. "He was screaming about mandates. He was screaming: no vax ID and throwing books."
(Can't find the video fortunately)
Thank you all, M., PC., Yucki, Johnny U., Sassy, and many more who worked through the morning of New Years Day to bring us up to speed
PC wrote a comment on the bible which is worth a read. Please take a moment and click through here.