UPDATE: Crossware informs us that They already announced since, they will keep the covid passport. Looking for link.
1. Urgent: the British are dropping vaccine passports
Keep hope alive.

The Sunday Times has just reported that Boris Johnson is giving up on the idea of vaccine passports or making businesses check vaccine status.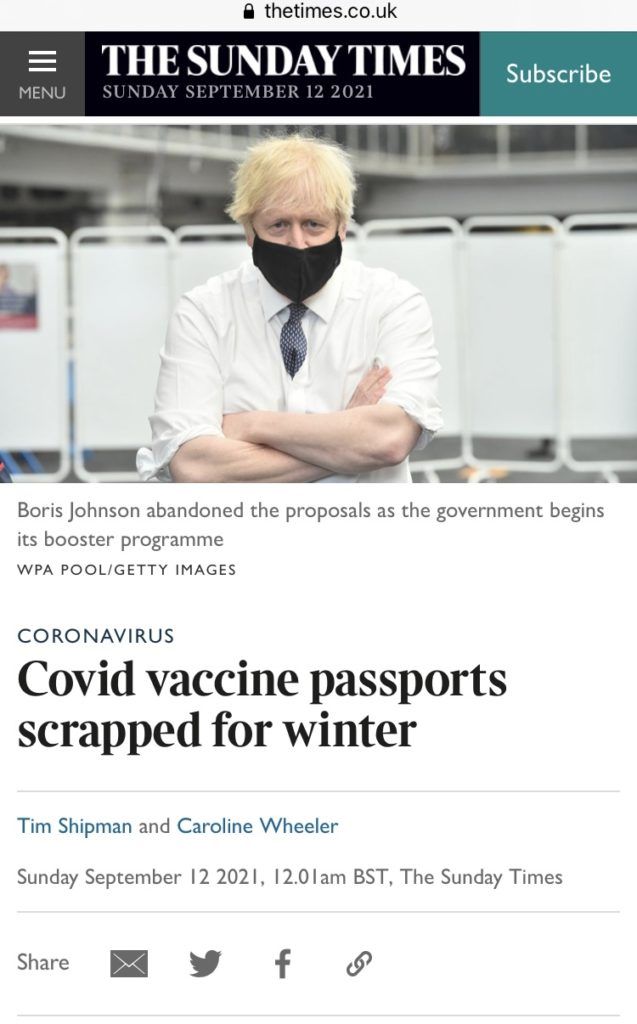 2. UK to Repeal Emergency Powers Allowing Government to Shut Down Country
Emergency CCP virus powers allowing the UK government to shut down swathes of England's economy are set to be repealed, the government said on Sept. 12.

The announcement comes as the controversial plan to introduce domestic vaccine passports in England was dropped on the same day.

In a statement published on Sept. 12, the government said Prime Minister Boris Johnson is expected to repeal in the near future some of the emergency powers enacted in England by the Coronavirus Act 2020.

The powers that are "no longer necessary" include powers to close down sectors of the economy, apply restrictions on events and gatherings, disrupt education and child care, extend time limits for urgent warrants, or detain infectious people.