1. Twitter Blacklists Former GOP Candidate Lauren Witzke for Condemning Sexualization of Minors
(It is actually kind of great to see Twitter so unabashedly act in a partizan fashion, or more accurately, as an instrument of dialectic negation moving ever leftwards. Then we can more easily dismiss it, as well as more easily demonstrate to the reasonable among our left leaning interlocutors that Twitter is not a platform or even a publisher, but a purveyor of enemy propaganda by selecting who gets a voice and who does not.)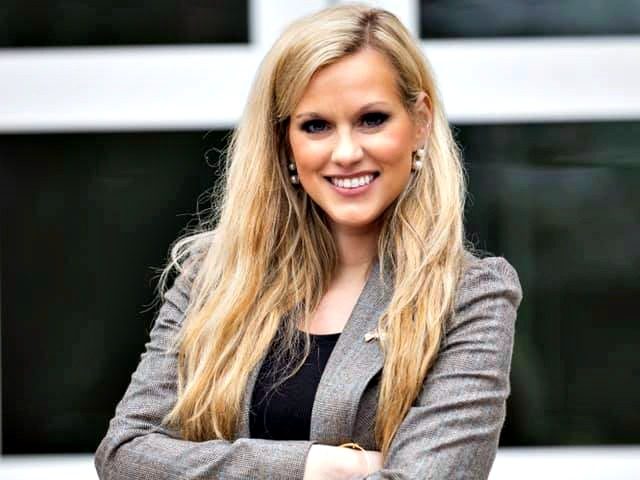 Lauren Witzke, the Republican 2020 candidate for a U.S. Senate seat in Delaware, has been blacklisted by Twitter after she denounced comments attributed to a transgender activist that called little girls "kinky."

The ban, which appears to be permanent, was prompted by Witzke calling the statement "demonic." The former Senate candidate posted a message from Twitter informing her that it considered the comment "hateful conduct."

"The last tweet before they finally shut me down," said Witzke. "Calling pedophiles demonic now violates twitter's terms of service as "hateful content." KEEP FIGHTING! It's your job to pick up the torch and fight for what's right!

The quote in question came from an alleged 2016 Facebook post attributed to self-described "gender nonconforming" and "transfeminine" activist Alok Vaid-Menon
2. Vaccine Passports Make a Mockery of Free and Informed Consent
I once read a children's story about a princess who wanted to write a book. Unfortunately, she couldn't write, and sales were disappointingly low. The king then announced (I quote from memory):
that the people must have their choice. And so he issued a proclamation which gave all citizens a choice of:

a) Buying a copy of the princess' book
Or
b) Going to prison for one year.
Sales boomed.

Buying a bad book and receiving a vaccination are different things, and prison has not yet been proposed for those who do not receive a COVID-19 vaccine. But that children's story wittily makes the point that any tyranny could be justified by a certain definition of 'choice', and I recalled it when I read Guy de la Bédoyère's recent article on this site:
(If I recall correctly from the book, The Rise and Fall of the Third Reich, Hitler did something like that with his book. Somehow made it something people had to buy.)
3. A short and very incomplete collection of video evidence that whoever is in control of the United States, it is not Joe Biden.
4. Swiss People Vote for 'Burqa Ban' in National Referendum
BERLIN (AP) – Swiss voters narrowly approved on Sunday a proposal to ban face coverings, both the niqabs and burqas worn by a few Muslim women in the country and the ski masks and bandannas used by protesters.

The measure will outlaw covering one's face in public places like restaurants, sports stadiums, public transport or simply walking in the street. It foresees exceptions at religious sites and for security or health reasons, such as face masks people are wearing now to protect against COVID-19, as well as for traditional Carnival celebrations. Authorities have two years to draw up detailed legislation.

Two Swiss cantons, or states, Ticino and St. Gallen, already have similar legislation that foresees fines for transgressions. National legislation will put Switzerland in line with countries such as Belgium and France that have already enacted similar measures.
(Here is why this will have the opposite effect, or at least it does everywhere else. 1. Muslims have text trees on their phones. If a cop tries to ticket or otherwise stop a muslim woman from wearing the face cloth, a riot appears, police stations are burned and lawlessness and chaos ensues. This is how they turned the same law in France into pure tokenism. 2. In Canada, it is illegal to cover your face at a political demonstration. But ANTIFA has NEVER been ticketed or otherwise stopped from doing so, because there appears to be a layer of control out of site of the public which decides how, lets say Saul Alinsky rule 4, gets applied. This means that we, non communists, are held up to our own standard to the point that it destroys us, while communist revolutionaries have no standards at all. Hell most of the stories on this site for the entire decade + that it has been up are data points on that last thing. The link appears to have been altered since I last checked. It used to say illegal to conceal identity during political demonstrations. Now it says riot. I guess they can change the actual laws now to accommodate their Jacobins, ANTIFA.)
5. Let's hope this guy is right. But I do not believe there are any fair elections left
Thank you Sassy, M., Hellequin GB., Michelle, PC., MarciusZ1967, Radu and MANY more who are contributing in many ways, including but not limited to, arguing certain points in a quest for clarity and truth.
What people mistake for hypocrisy is actually just a single rule they don't understand about the left. The rule is, if its good for civilization, ban it. If its bad for civilization, promote it: pic.twitter.com/Bdo6BjdGpn

— Vlad Tepesblog (@Vladtepesblog) March 9, 2021