1. Pennsylvania Bombshell: Biden 99.4% vs. Trump 0.6%
There are landslides and then there are landslides. There are lopsided votes and then there are lopsided votes. There are egregious examples of vote manipulation and then there are really egregious examples of vote manipulation. What surfaced during hearings in Gettysburg, Pennsylvania, on November 25, 2020 may set the standard for electoral outrageousness. An expert testifying to the Pennsylvania Senate flagged a batch of ballots that recorded some 570,000 votes for Joe Biden and only 3,200 for Donald Trump.

Yes, you read that correctly. That would equate to Joe Biden bagging 99.4% of that enormous chunk of votes. That one batch alone would have flipped the state to Biden.

This bombshell was dropped last Wednesday at the Wyndham Hotel in Gettysburg. The November 25 hearings, which began at 12:30 p.m. and ran for nearly four hours, were convened at the request of Senator Doug Mastriano (R-Adams, Cumberland, Franklin, and York counties). It was sponsored by the Senate Majority Policy Committee, chaired by Sen. David Argall (R-Berks/Schuylkill). Mastriano has called what happened "unacceptable," and has called for the resignation of Pennsylvania Secretary of State Kathy Boockvar.
(The article continues to detail the meaning and impact of the testimony below)
2. Eric Trump tweet
Biden lost 212 more counties than Obama did in 2012 (Biden won 477 counties vs Obama who won 689), yet Biden magically gained 13 million more votes than Obama… please… #RiggedElection

— Eric Trump (@EricTrump) November 30, 2020
3. For the record:
This is important
The Left is crowing Trump spent $3M to get Biden a few more votes in the recounthttps://t.co/EvoibUnkpT

WRONG!
It identified tens of thousands of invalid ballots accepted into the count
Now a lawsuit will challenge these
ProTip:
It's more than Biden's lead https://t.co/ud42ugzTXM

— Jim Hanson ?? (@JimHansonDC) November 30, 2020
4. Tokyo rally for Trump
At Youtube under this video, Alphabet/Google/Youtube adds: "The AP has called the Presidential race for Joe Biden. See more on Google". So why doesn't it say that OANN, NewsMax and The Epoch Times called it for Donald Trump? Alphabet seriously needs to lose its protection as a platform and be liable as the publisher and editorialist it really is.
5. APNewsBreak: Georgia election server wiped after suit filed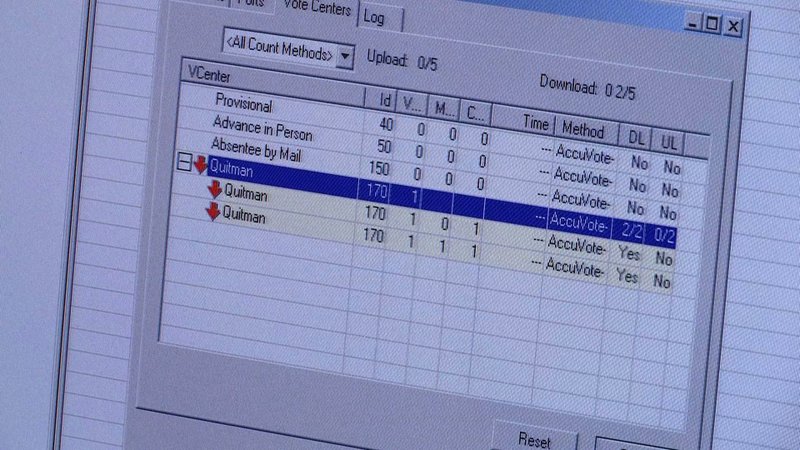 A computer server crucial to a lawsuit against Georgia election officials was quietly wiped clean by its custodians just after the suit was filed, The Associated Press has learned.

The server's data was destroyed July 7 by technicians at the Center for Elections Systems at Kennesaw State University, which runs the state's election system. The data wipe was revealed in an email sent last week from an assistant state attorney general to plaintiffs in the case that was later obtained by the AP. More emails obtained in a public records request confirmed the wipe.
INSERT: AZ Secretary of State certifies the results even as testimony is given about the fraud live!
RIGHT NOW: The Arizona Secretary of State's Office certifies the results of the 2020 general election.

MORE: https://t.co/2vs4hnLLQE https://t.co/r6XvWt75os

— FOX 10 Phoenix (@FOX10Phoenix) November 30, 2020
Thank you all for your links, news and thoughts today so far. This seems like something worth keeping in mind:
The rift in the Democrat Party hierarchy is not between moderates and progressives, but between Trotskyites and Stalinists.

— Mark R. Levin (@marklevinshow) November 30, 2020