1. Red Pill Germany: Protests against Covid measures continue in Germany
2. Anti-Covid measures in Manchester
Anti-lockdown protest in Manchester, UK. pic.twitter.com/gR8yhjqZFl

— Ezra Levant ? (@ezralevant) November 8, 2020
3. Liverpool to do barcode testing? Parents should feel "privileged" that the military will be testing kids for Covid
Please read this twitter thread where Pym Purnell, one of our friends from the UK, has checked this story out for us.
seems Broadgreen is one of 10 Schools that have been selected to trial this program – but eventually they will roll it out to all schools

— Pym Purnell (@PymPurnell) November 8, 2020
4. Ontario MPP Randy Hillier makes THE point
If our Gov & bureaucracies will lie & conceal information such as this, how can we trust any claims or denials made today. We must challenge our Gov & we must be sure to hold them accountable. #onpoli #cdnpoli #fordfailedthepeople

Read morehttps://t.co/Shofwo8gPA

— Randy Hillier (@randyhillier) November 8, 2020
5. The 3 minute LeDrew interview that was censored by, well pretty much everyone.
6. The Rebel fights more ultra-vires measures against Ottawa businesses
(The more stories one hears like this, the more you get the sense that this isnt about science, a disease, the letter or spirit of a law, but about the total control and crushing of the people.)
7. Dutch Teacher Who Posted Jihadi-Mocking Cartoon Forced Into Hiding by Threats
A Dutch teacher in the city of Rotterdam was allegedly forced to go into hiding after receiving threats when he posted a picture of a cartoon mocking jihadists.

The teacher is said to have received various threats after posting a cartoon of a decapitated man with a Charlie Hebdo t-shirt sticking is tongue out at a jihadist with a bloody sword.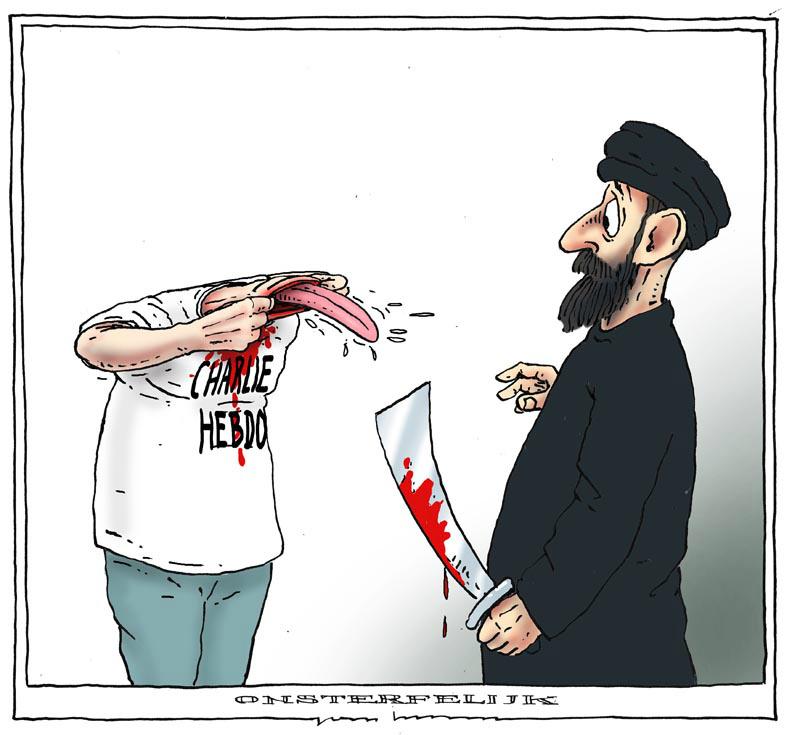 (And now muslims are so in control with their lefist partners, that they can force a man into hiding for mocking murderers with no connection to showing an image of mohammad or any other islamic religious figure. Think about what that means.)
9. AI can tell you are not wearing a mask!
An English firm has developed an artificial intelligence camera system that's able to spot whether shoppers are wearing face masks or not pic.twitter.com/M42gIFlRzE

— Bloomberg QuickTake (@QuickTake) November 6, 2020
10. Canada: Private member's bill gets second reading to lower the voting age from 18 to 16 in Canada.
This means of course, that there will never be a Conservative or Libertarian type government ever again in Canada.
(Mind you, if you dropped the age to 5, then the families with the most kids would always win and they will mostly be conservative/Libertarian)
Thank you M., Wrath of Khan, KF., Sassy, Richard, EB., George Igler, Watchman2, Johnny U., ET., Simon Platt, and every9one who sent in materials and kept their spirits up, as well as each others, since November the 3rd.