1. James Woods' Twitter feed is a thing of great beauty
Hey, y'all, here's a statue you missed. It's of a bona fide ultra racist Ku Klux Klan leader ("Exalted Cyclops") in the West Virginia State House. You probably missed this one, because the rat was a Democrat buddy of Joe Biden. But luckily now you know where it is. Your move… pic.twitter.com/b6dsWHBTVB

— James Woods (@RealJamesWoods) June 12, 2020
2. Ten minute FOX clip on ANTIFA and how they are created by university courses which are designed to do nothing but create ANTIFA activists.
3. Overview of Chicago by motorcycle/unicyclist
4. Toymaker Lego Asks Retailers to Pull Promos for Police, Firefighters, White House Figures
(In some ways, this is the most frightening story of the week. This kind of submission means real societal change from one of law, to mob rule, and a highly racist and hierarchical one that will resemble every other communist hell hole)
The Danish toymaker Lego has asked retailers to pull promotional materials for some play figures in response to the death of George Floyd at the hands of Minneapolis police, including all police figures, firefighters, and accessories, and even the White House.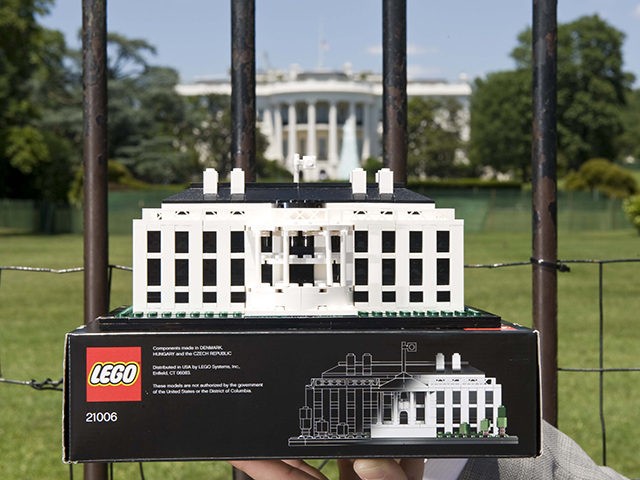 (Click through for the rest of this display of cowardice where Lego joins the ranks of so many companies that have become traitorous to the very values and people that allowed them to be successful)
5. Twitter is barely faking not being deceptively censorious at this point it seems.
Unbelievable. @TomFitton just retweeted @Project_Veritas video and this is what users see.

The censorship is getting more aggressive and in your face.

Next week we start to blow the lid off Silicon Valley.

STAY TUNED. pic.twitter.com/N4mjW8MLb0

— James O'Keefe (@JamesOKeefeIII) June 12, 2020
6. More video of the stabbing of the Jewish man by a Pakistani man in London
Thank you M., Johnny U., Sassy, Xanthippa, Wrath of Khan, Richard, C., PePi and all who contributed to the continued functioning of this site.
Xanthippa sent in this great illustration about how the MSM works.
Within an hour or so, possibly accidentally, a perfect example popped up on twitter. Look at how the photo looks in the tweet, then click it to get full size. (On the twitter timeline you just see the top line, which appears to read: "Hang the black". Here as a single tweet it shows the whole image)
Heads up @BBCBreaking @SkyNewsBreak #ScumMedia https://t.co/jrQ9hi5ZEw

— David Vance (@DVATW) June 12, 2020