1. DOJ: Democrats Paid Pennsylvania Election Officials to Stuff Ballot Box
A former Judge of Elections in Philadelphia, Pennsylvania, has been charged and pleaded guilty to illegally adding votes for Democrat candidates in judicial races in 2014, 2015, and 2016.

On Thursday, the Department of Justice (DOJ) announced charges against former Judge of Elections Domenick DeMuro, 73, for stuffing the ballot box for Democrats in exchange for payment by a paid political consultant.

The charges, and guilty plea, include conspiracy to deprive Philadelphia voters of their civil rights by fraudulently stuffing the ballot boxes for specific Democrat candidates in the 2014, 2015, and 2016 primary elections and a violation of the Travel Act.

"The Trump administration's prosecution of election fraud stands in stark contrast to the total failure of the Obama Justice Department to enforce these laws," Public Interest Legal Foundation President Christian Adams said in a statement. "Right now, other federal prosecutors are aware of cases of double voting in federal elections as well as noncitizen voting. Attorney General William Barr should prompt those other offices to do their duty and prosecute known election crimes."
2. Good to know that during a pandemic when everything is shut down and major riots burning and wrecking much of what is left, random deliveries of skiffs of bricks to areas where there is no construction continues unabated.
This pallet of bricks was shipped and delivered in the street in preparation of the riot. This is an organized attack on America, whether foreign or domestic, this is officially a war whether you want it or not. pic.twitter.com/ew36orJWt6

— Dennis Peterson (@DennisP05012760) June 1, 2020
3. In a move that is becoming so common now, I bet it will come to be known as, "The Ben Hur", a person in their car is attacked, and attempts to escape by driving into the people blocking any possible escape route.
San Jose, Cal. #antifa #BlackLivesMatter pic.twitter.com/TtmqgY3KaF

— Andy Ngô (@MrAndyNgo) June 1, 2020
4. The following video is VERY important. White typically ANTIFA looking skinny white males pass out bricks to black people. Who are the real racists I wonder? The people trying to enslave Blacks to get their own political agenda done, and letting the blacks be the front line soldiers in a movement not their own? Yeah I would say them.
Car full of white people gets caught handing bricks to group of young black men to throw.

Peaceful black protesters:

White. Liberals. Are. Not. Your. Friends.pic.twitter.com/ecP7hYBwpG

— Rob Smith ?? (@robsmithonline) June 1, 2020
5. Hydroxychloroquine Study Corrected After More Than 100 Scientists Question Findings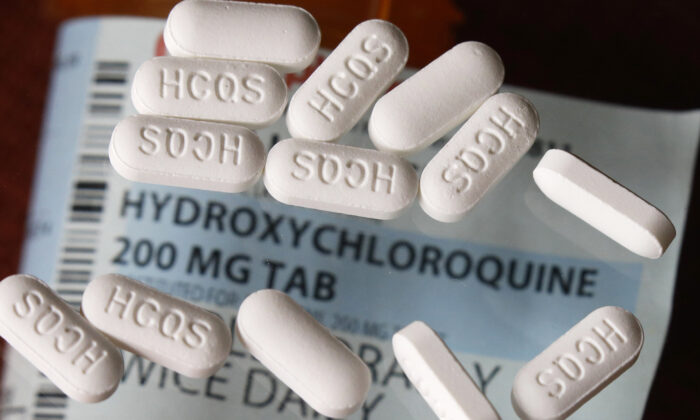 (First few paragraphs details initial lancet study that led to cancellation of WHO investigation on HCQ)
[…]
However, more than a hundred scientists and medical professionals raised questions about integrity of data analyzed in the study and subsequently wrote an open letter to its authors and the editor of The Lancet, listing 10 major concerns.

These included the fact that there was "no ethics review," and "unusually small reported variances in baseline variables, interventions and outcomes," as well as "no mention of the countries or hospitals that contributed to the data source and no acknowledgments to their contributions." A request to the authors for information on the contributing centers was denied, the letter said.

Among the scientists other concerns were that the average daily doses of hydroxychloroquine were higher than the FDA-recommended amounts and that data reportedly from Australian patients did not seem to match data from the Australian government.
Thank you M., Gates of Vienna, Wrath of Khan, Richard, Watchmen2, Malevolent Pixie, Johnny U., Fred AM., and all who sent in materials during these unique times.