1. Gillum intern arrested in Florida for throwing chocolate milk at College Republicans
An intern for Democratic Florida gubernatorial candidate Andrew Gillum has been arrested and charged with battery after she threw chocolate milk on a group of College Republicans tabling on campus.

The far-left student activist who had the profanity-laced meltdown, Shelby Shoup, is listed as an intern for the Andrew Gillum for Florida Governor Campaign on LinkedIn and a member of FSU Students for Justice in Palestine. Gillum's campaign did not return a Fox News request for comment.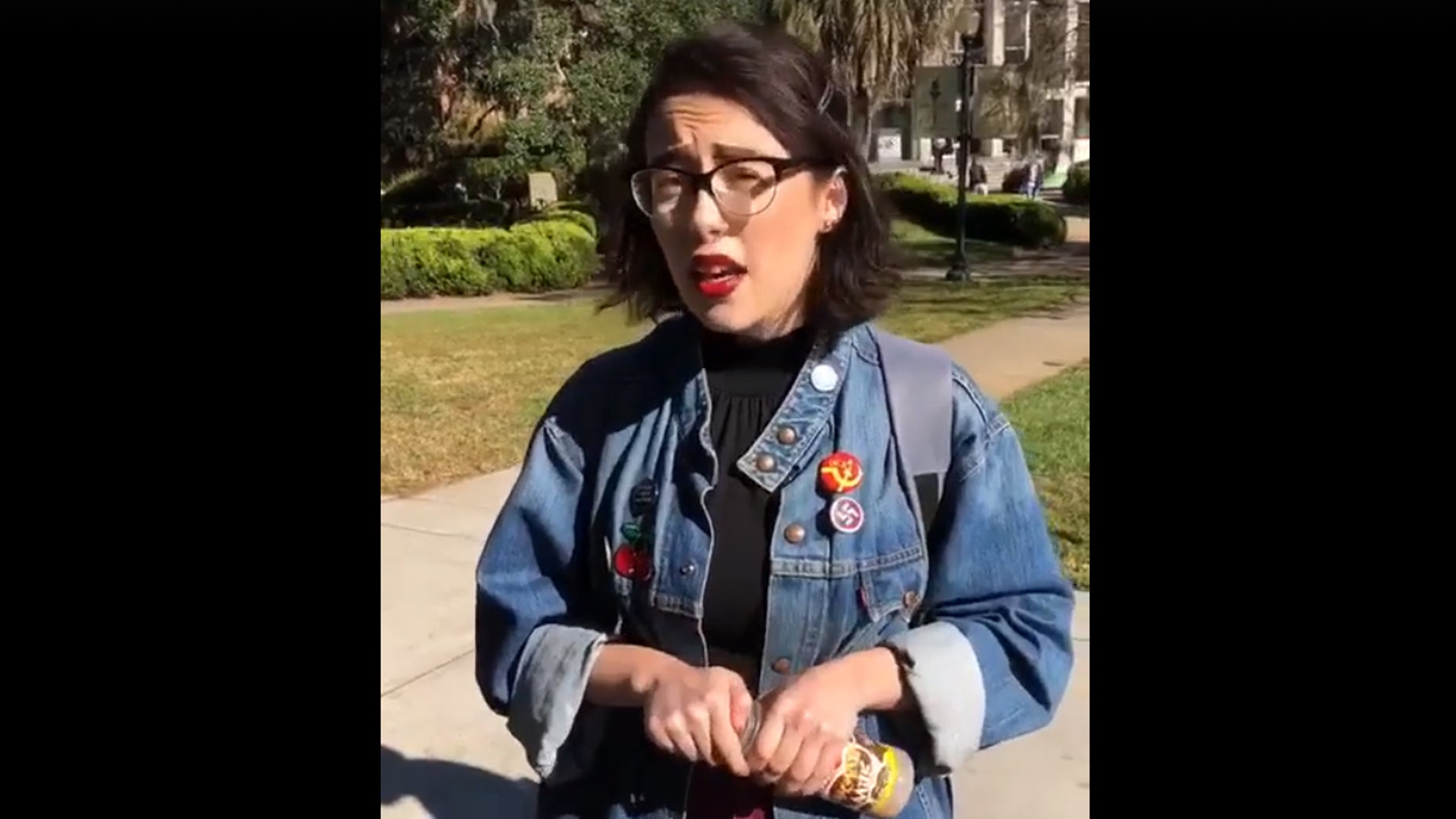 Sickening to see a member of @FSUGOP a group I'm proud to be in have chocolate milk thrown on her for campaigning . In the state constitution it says students are allowed to express their point of view on campus. This is a vile attack. pic.twitter.com/Wd9RQSqCrt

— Hunter Pollack (@PollackHunter) November 1, 2018
2. Please take note all, that Canada, with all of Trudeau's virtue signalling about refugees etc. etc. ad nauseam, has failed to offer asylum to Asia Bibi.
#AsiaBibi
She's been offered asylum by ???????England, ??France, ??Spain & ??Italy… the Pope met one of her daughters and husband earlier this year.

CJ Saqib Nisar hailed as Hero by the British Parliament ???? pic.twitter.com/73hT5b8MZ4

— JB (@badnocs) October 31, 2018
3. New York City Alert:
BREAKING: NYPD are looking for the individuals pictured below, they drew multiple swastikas on the steps and garage doors of multiple residential homes on Garden Place, between Joralemon Street and State Street. pic.twitter.com/tUhUmnKQVY

— New York City Alerts (@NYCityAlerts) November 4, 2018
4. Worthy article about a massive failure of the CIA's covert comms site.
5. FOX Reporter describes an invading army:
THIS, is Caravan:
6. Dennis Prager on Christmas.
(I must say, each time I get the chance to listen to Mr. Prager's radio broadcast I am increasingly impressed with him)
Thank you Xanthippa. EB., Richard, M., Bill S., Wrath of Khan, and so many more who conscientiously focus efforts to inform us all and each other in this community.