1. Antifa agitates for world's most powerful corporation.
It's amusing that Antifa is siding with Google. Rage in Favor of the Machine! https://t.co/jXyfZleEoI

— James Taranto (@jamestaranto) February 16, 2018
2. Women come out and demonstrate in Syrian town to support the mujahideen of the Islamic State
3. So about that incident in Charlottesville
And this:
I have not watched this yet, but the claim is that at this point in the video, the professor admits to chasing the man with his rifle which resulted in the death of the woman in Charlottesville.
4. Yesterday, on Parliament Hill, some Canadian Vets went to protest Trudeau's failure to pay out to them what he promised in the campaign, claiming he had no money left, then put tens of millions into reconstruction of Iraq. Conservative MP spoke briefly and was excellent. This is the last minute or so of her speech. I wish I caught it all, it was very good but its floating around out there for sure.
More pics from the protest on Feb. 15th.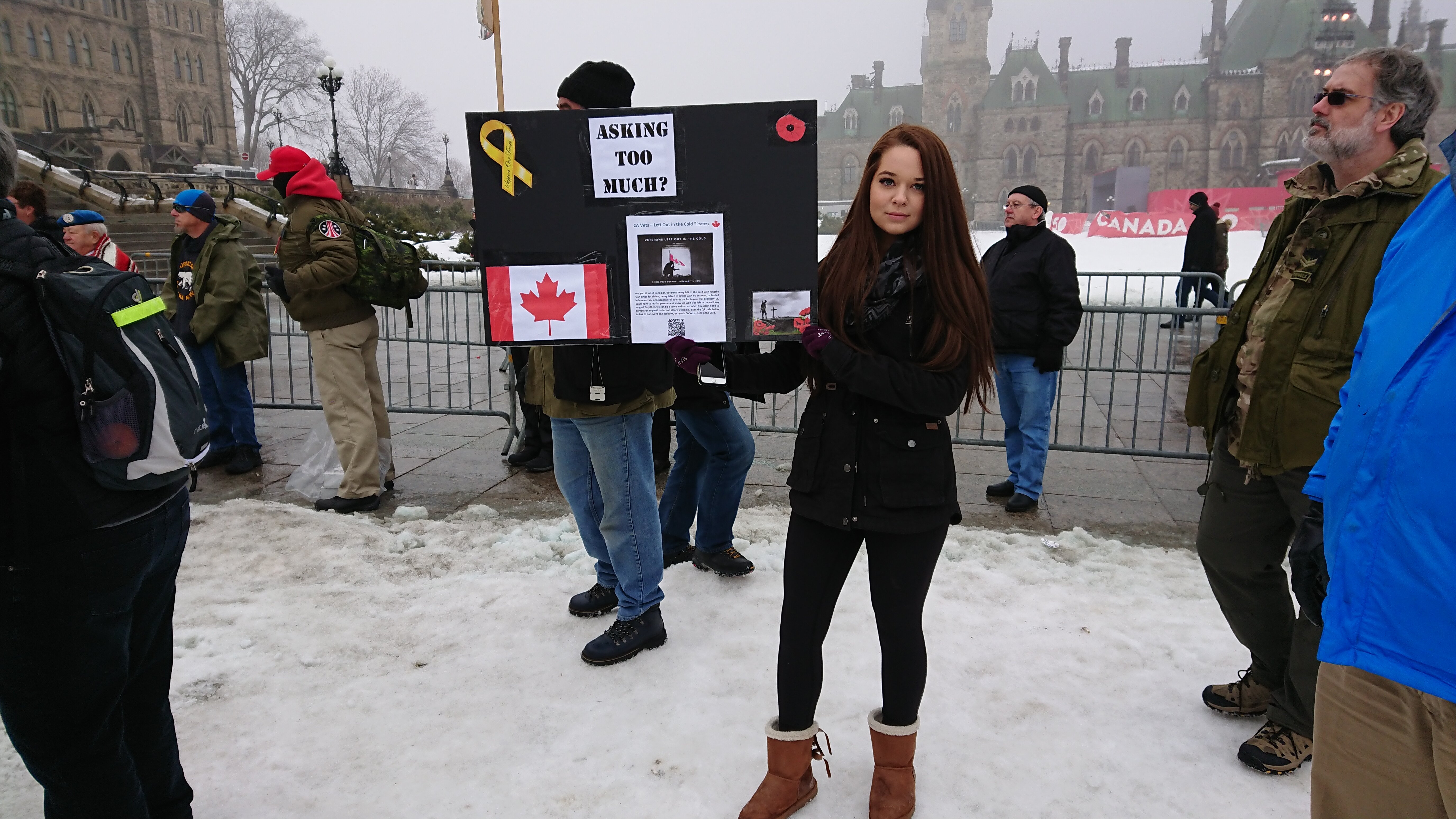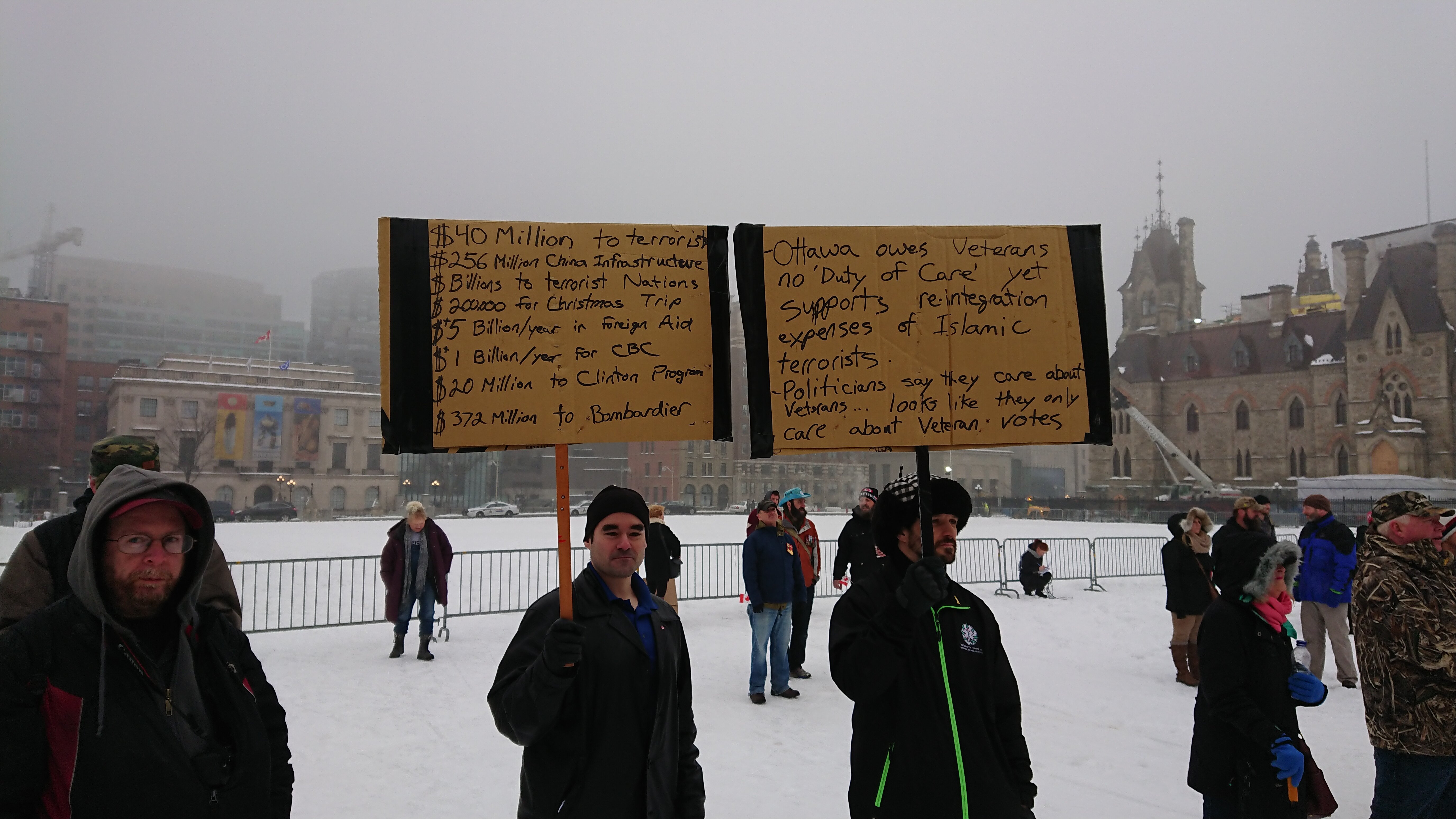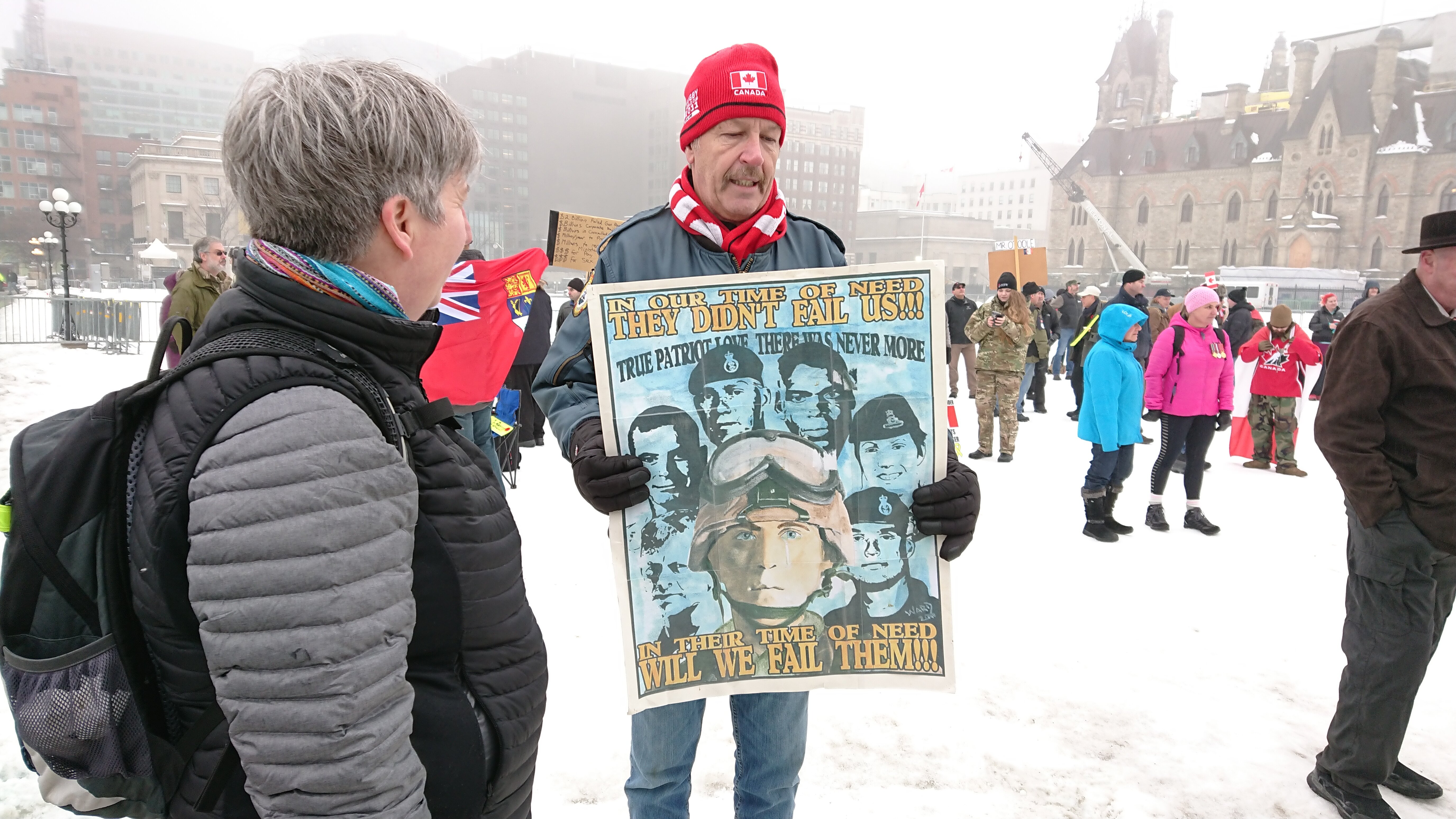 Thank you all, who contributed to this site today with your links, help and comments. Much more to come but some things take longer to prepare than others.