1. On the missing text messages
#TheDogAteMyTxtMsgs
2. The Real alternative for Finland: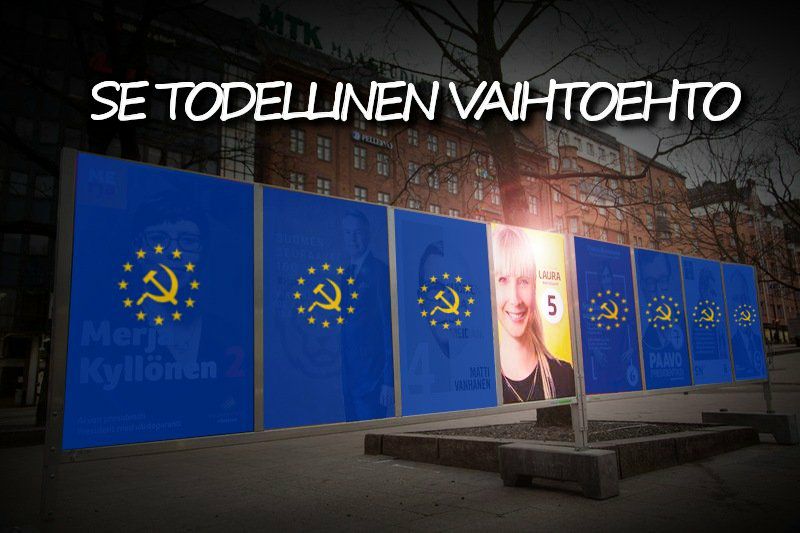 3. This one is really horrifying. Let me be clear as to what I think this is. This is a major UK paper hiding the fact that some muslims deliberately ran over and killed some white British teenagers. You have to read the entire article all the way down to find one small blue section where they tell you a part of the story they avoid till then, which is that the driver had reason to target these kids when he ran them over in his car and it was deliberate and he killed them and the kids beat on him till police arrived.
This is not a small thing. It means that although the Daily Mail is still an order of magnitude or more honest than the CBC, who didn't report on the Rotherham Mass Muslim Rape gangs till a year afterwards, and then just reported it as "some men" without bothering to mention it was 100% Muslim against 100% non Muslim mostly white girls, they still wrote it up to make it look like a tragic accident unless you read down nearly the whole way.
For those that can't find the actual story in this huge article here is a screen capture below. Also in case the DM is made to delete the only factual part of the story.
4. This one speaks well for itself.
5. Great to see that regular people have noticed the grotesque bias in favour of Muslims uber alles in all cases. They are marching against the government-media complex creation of the Toronto Hijab Hoax still right up to yesterday and likely till Tomorrow when Justin "The Dude" Trudeau will try and make all Canadians look guilty even though it was a hoax against non-Muslims, and will pass special protection of criticism against Islam, probably somehow twisting the hijab hoax as a data point in his favour.
Thank you M., Xanthippa, Yucki, Johnny U., EB., MissPiggy, NorseRadish and so many more that make this site informative and exciting to read.
More to come such as this full translation of Orban's remarks at the V4 Connects the other day. (Thank you CrossWare)