Egri Nok translated this article about the Catalan independence movement and its connections to Islamic manifest destiny. This was posted by Egri in October of this year.
Now this:
Catalonia Elects Its First Female Muslim MP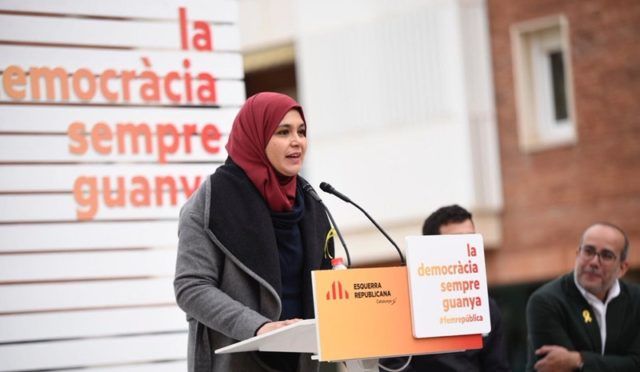 CATALONIA – Catalonia elected its first female Muslim MP in the region's elections last Thursday, bringing the number of Muslim parliamentarian representative to three.
The December 21st election marked the 12th Parliament of the Autonomous Community of Catalonia, during which pro-independence parties took a majority in regional elections.

The thirty-six-year-old Moroccan was placed 10th on the list of the Barcelona's Republican Left Party of Catalonia, becoming the first woman of the Catalon community to join the legislative body of Catalonia.

"I am taking this step at such a complicated time for Catalonia because I believe it's necessary to civilize part of society – that minority which believes that another minority is second-class," said Driouech, Morocco World News reported.
Yes Islam is famous for civilizing Western nations.
H/T Xanthippa