Why civil rights groups do not condemn [even preemptive] violence from ANTIFA
Here is the alleged ANTIFA manual found on a far left college campus. Whether it is real or not, its an accurate set of observations of ANTIFA tactics even if its totally a post hoc fake rather than a manual of tactics.
Below, a video about the manual above:
A video showing 18 months of ANTIFA violence and tactics
Busses in Charlottesville?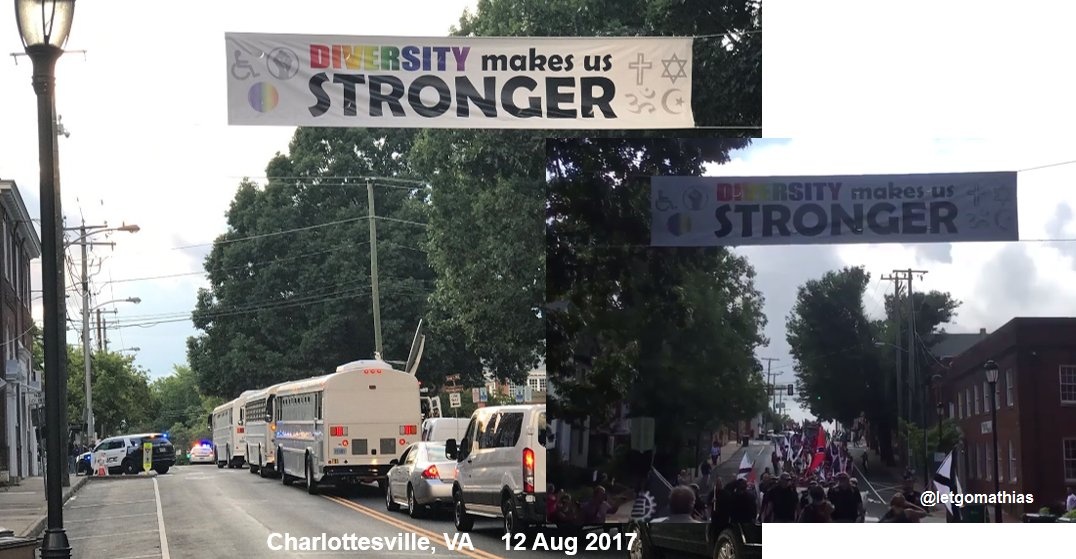 McKelway told FOX News viewers the police pulled out of Lee Park after the violence started.

The police told him, "We're leaving. It's too dangerous."

This was after violent Antifa terrorists launched an attack on the white supremacists.
(This is in sync with one of the videos above where ANTIFA explains that some large media conglomerates are onboard. Was there ever any doubt it was CNN?)
The most egregious example is that of CNN, which literally altered a headline to slavishly reflect the point of view of Antifa.

Be clear here.  CNN didn't alter its headline to more accurately reflect something Antifa said.  The tenets of good journalism require news outlets to quote their subjects correctly – even if the subjects are Antifa thugs; even if they are Nazis.

But that's not what CNN was doing by changing the headline.  CNN was changing the message of its own coverage about what happened, by knuckling under to Antifa's biased – and in fact inaccurate – perspective.