1, Muslims shoot up the place in Kazakhstan
A gunman who killed three policemen and a member of the public in Kazakhstan on Monday may have been an Islamist militant, the president has said.
Nursultan Nazarbayev called the shootings in the commercial capital Almaty a terrorist act.
The terrorism threat level has been raised.
Suspect Ruslan Kulikbayev, 26, became close to Salafists – ultra-conservative Muslims – when serving a prison sentence, security officials said.
He was the only person detained after the attack. The interior ministry initially said an accomplice was still at large but officials have since said they believe the shootings were the work of just one person.
2. Asylum seeker arrested for raping teen in Denmark
Police confirmed that the man has sought asylum in Denmark and currently resides in Beredskabscenter Haderslev, one of the 80 asylum centres across the country.

The man's Monday court appearance was held behind closed doors and a police spokesman

told broadcaster TV2

that the suspect would neither speak to police or the court.
The incident happened in Brüßlgasse in Ottakring when several neighbours called police after hearing noises and a woman's screams coming from a nearby flat.

"A man had gone on a rampage and damaged several objects," police spokesman Patrick Maierhofer told Radio Wien.

As four police officers approach the third floor flat, the man – named as Ismail S. by Österreich newspaper – reportedly came out of the open apartment door holding two knives.

The officers demanded 37-year-old Ismail S. put the weapons on the floor but he refused, and instead "went at the officers with two 20 centimeter large kitchen knives", according to Maierhofer.
( Its almost like there is a pattern of some kind)
4. Nice attacker had 'clear' interest in radical Islam
France truck attacker Mohamed Lahouaiej Bouhlel had a "clear, recent interest in the radical jihadist movement", Paris prosecutor Francois Molins said Monday.

Investigations showed the Tunisian had searched on the internet for information on a terror attack on a gay nightclub in Orlando and the Paris suburb of Magnanville — where a police couple were killed last month.

Molins said the attack was "of a premeditated nature."

Bouhlel staked out the site of the carnage in Nice, the Promenade des Anglais, on several occasions, took selfies there throughout the day of the attack and had reserved the rented truck on July 4th.

Since July 1st, he had also made several internet searches for "horrible fatal accident" and had on his computer violent images "linked to radical Islam".

Investigations also showed he had grown a beard eight days before the attack, telling people "the meaning of this beard is religious".

Authorities believe Bouhlel was radicalised very quickly, as he had never shown signs of religious fervour until recently.

According to Molins, the attacker drank alcohol, ate pork, took drugs and engaged in "unbridled sexual activity."
*The French government uses chimps as analysts. The 911 hijackers also did all that. Ask any scholarly Muslim. If you plan to die doing jihad you are forgiven a life time of booze, drugs, eating pork, and I would have to check on this but if you had a long happy marriage treating your one wife as an equal ad never engaging in violence to get your way, you might even be forgiven for that by a suicide attack, but I wouldn't want to be quoted on that. For sure the drinking, pork and other unislamic behaviour is wiped off the boos though)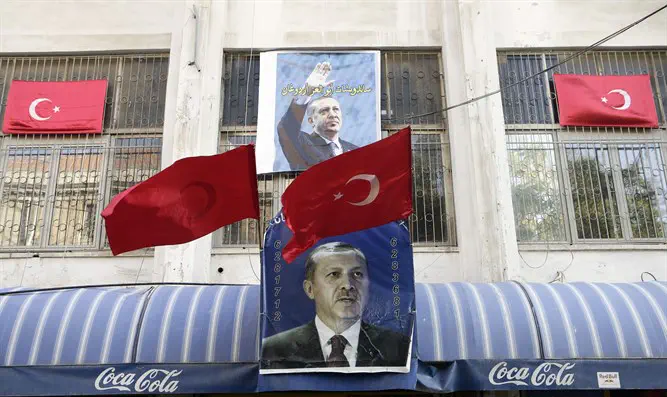 An unknown armed assailant charged into the office of Cemil Candas, Deputy Mayor of Istanbul's Sisli district, and opened fire, leaving Candas in critical condition, according to Turkish broadcaster NTV.

It is as yet unclear if the shooting of the Jewish politician is connected with Friday night's failed coup against Turkish President Reccep Tayyip Erdogan, which resulted in the deaths of more than 200 people.
Thank you
Wrath of Khan
, M., Yucki, Richard, and all. It is frantic these days. Much work being done, not all of it obvious on the site right away. But work is getting done, and some of it makes a difference. Thank you all for being such loyal and hard working readers and tipsters.
Please keep it coming. The stage of the conflict has changed but the importance of being in the game remains the same. Plenty of time to be discouraged if we lose. For now, its do everything we can do.