No worries though, If it was a terrorist bomb either by design or accident by the makers, it will be discovered to be a gas leak. If it was a gas leak it will be called a gas leak.
We need our own experts at this time.
(Some minor video at that site also.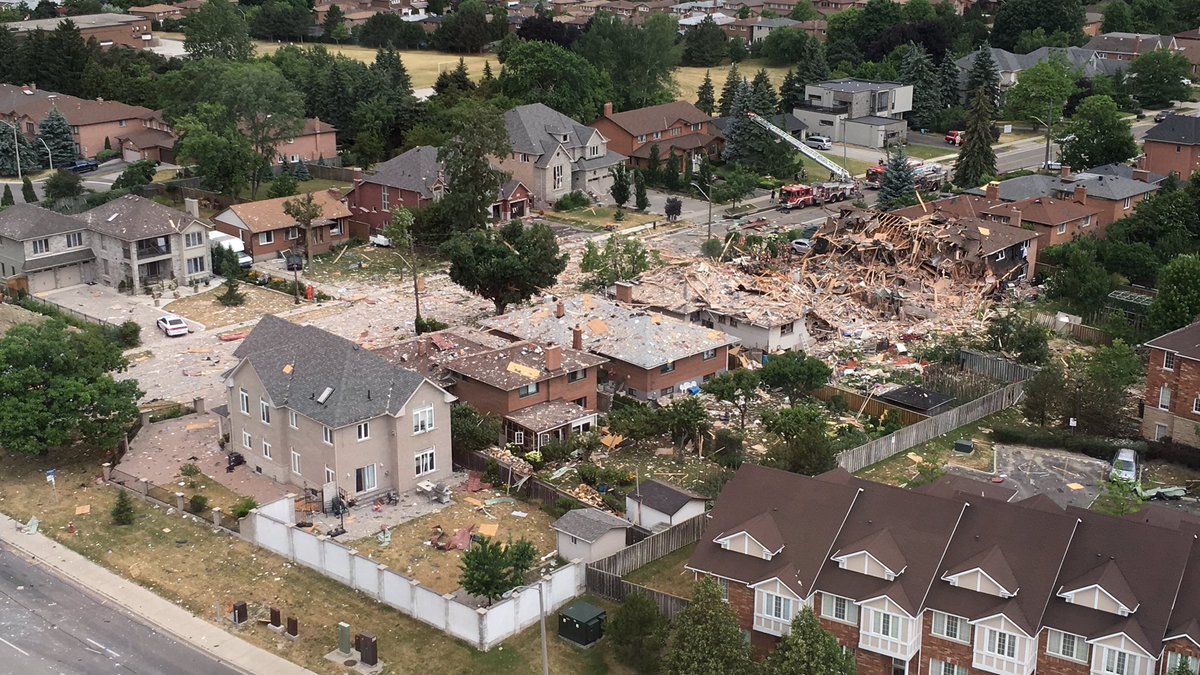 Authorities are on the scene of what appears to be a house explosion in Mississauga.

Peel Police said they received the call to attend the scene on Hickory Drive in the area of Rathburn Road East and Dixie Road at 4:22 p.m. on Tuesday afternoon following multiple reports of a loud bang being heard and a plume of smoke rising from the street.

It's thought as many as 6 houses have been destroyed or partially destroyed police have now set up a large perimeter in the area.

Fire and ambulance services are also on scene, with paramedics tweeting that a triage centre has been set up in the area.
Willl update as more comes in for the day.