1, Kurdish forces on the way to destroy the Islamic State forces as they seem to pretty much always do.
2. 'Whoever Loves Austria Is Sh*t' – Austria's New President Hates His Own Country
(The polemic has moved so far to the left, that a typical man who believes in rule of law, preserving the interests of the Austrian people and maintaining the culture is a far right wing racist extremist and someone like this is center)
They called it an "election gimmick" and a "campaign gag", but the new president-elect of Austria once presided over his party's campaign that declared: "Anyone who loves Austria must be shit".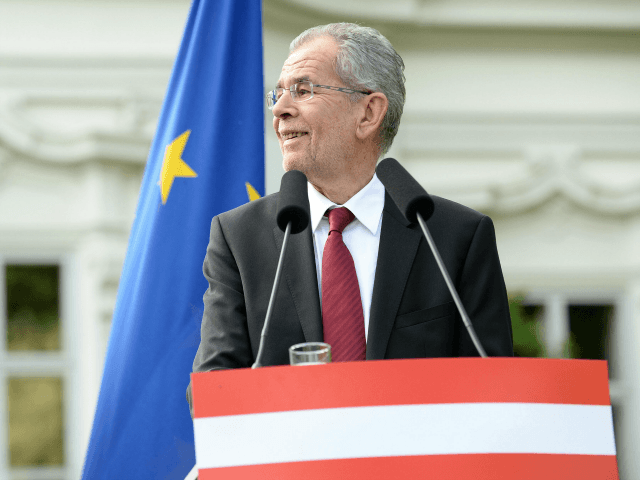 Alexander Van der Bellen – who appears to have defeated the Freedom Party's Norbert Hofer by around just 30,000 of nearly five million votes – has a track record of opposing the nation state as a concept, and his own as a reality.

In 2007, while he was leader of the Austrian Greens, the party published a picture of a dog with the Austrian flag in its mouth. The poster read: "Take your flag for your gag", followed by the declaration that anyone who loves the country "must be sh*t".

The flag "joke" was a play on a campaign urging dog owners to place their dog's excrement in bags and trash cans. The Austrian greens replaced the bag with a flag of Austria in the image (right).
3. Islamic State group recruited practising NHS doctor
(Publicly funded education dollars at work)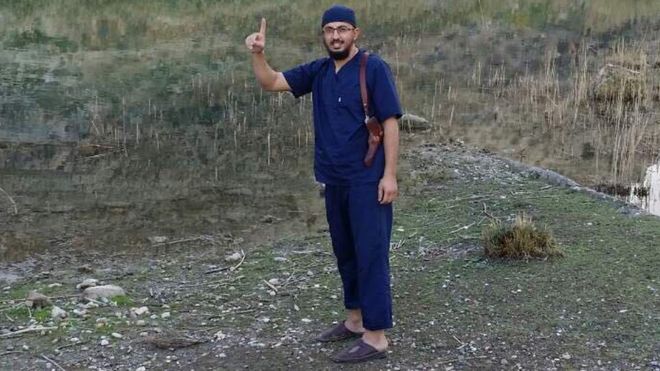 An NHS doctor left his family in the UK and joined the Islamic State militant group in Syria, the BBC has learned from leaked IS recruitment papers.

Issam Abuanza, 37 – who gained a licence to practise medicine in the UK in 2009 – left his Sheffield home, his wife and two children in 2014.

His sister Najla has told the BBC his parents will never forgive him.

On social media, Dr Abuanza has said he wished that a Jordanian pilot burnt alive by IS had taken longer to die.
4. Here's the Punishment Canadians Found Guilty of Anti-Transgender Speech Could Soon Face
Canadian Prime Minister Justin Trudeau has announced a bill that would criminalize anti-transgender speech, with violators receiving up to two years in prison.

The new bill, introduced May 17 on the International Day Against Homophobia, Transphobia and Biphobia, aims to amend the Canadian Criminal Code to expand the country's "hate speech" prohibitions to include any public speech or communication that "promotes hatred" on the basis of "gender identity" or "gender expression." It would also change the Canadian Human Rights Act to cover transgender people.
"As a society, we have taken many important steps toward recognizing and protecting the legal rights for the LGBTQ2 community — from enshrining equality rights in the Canadian Charter of Rights and Freedoms to the passage of the Civil Marriage Act," Trudeau said in a speech, adding, "There remains much to be done, though. Far too many people still face harassment, discrimination, and violence for being who they are."

Trudeau deemed these sorts of actions and sentiments "unacceptable."
5. REPORT: Migrants Committing Disproportionately High Crime In Germany While Media And Govt Focus on 'Far Right' Thought Crimes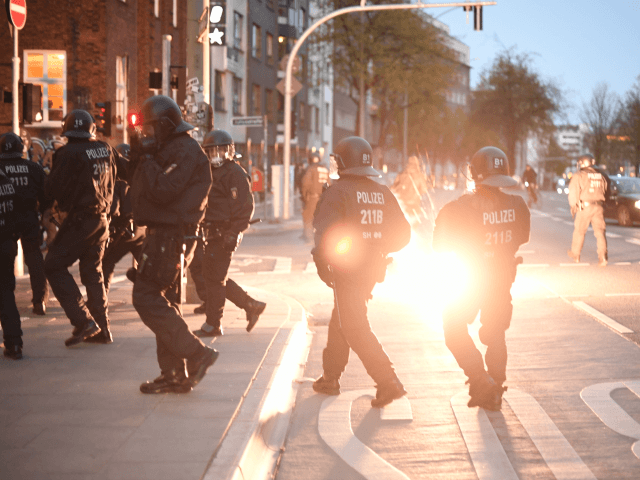 A massive, migrant crime wave is surging across Germany according to figures buried in a new report released by the country's Interior Ministry. The data reveals that without migrants considered, crime rates in Germany would have remained roughly static since 2014. But, in fact, the country recorded an extra 402,741 crimes committed by migrants.
While much of this criminality concerned illegal border crossings, German authorities instead talked up a "record surge" in crimes by "right wing radicals".
6. Gates of Vienna analyzes the demography of the Austrian election
(This is information worthy of the time and effort)
7. Interview with Viktor Orban, English translation
– Good morning. Twenty-five minutes to eight. We have Prime Minister Viktor Orbán in the studio. Good morning.

Viktor Orbán: Good morning.

– "The European Union will die if EU issues are decided through referenda. Viktor Orbán is going to hold a referendum in Hungary, and he says that not a single migrant can come to Hungary. If a country holds a referendum, other Member States may also do so, and we can throw the European Convention on Human Rights in the bin." These are the words of Luxembourg's foreign minister. Similar critical comments have been made by others, both in Europe and in Hungary. And many claim that this referendum is symbolic of a move away from the EU.

– To our mind, this is more about the kind of European Union we would like to have. We want a democratic European Union with internal relations, day-to-day rules, an ethnic composition and culture which are determined by the people living in the countries of Europe, rather than by a Brussels elite. Furthermore, this bureaucratic Brussels elite is quite clearly acting against the will of the European peoples. This is the kind of European Union we do not want. But we would like a democratic and free European Union which respects its Member States.
(Read on at source)
8. Danish family reunification laws discriminate: court
(The European Union is one, giant, massively expensive battering ram against the international system. This judgement is clearly a vector of attack against Denmark, one of the few nation states holding out to a degree, against collective national suicide)
The court said that Denmark's rules discriminate against people who are born outside of Denmark and obtain Danish citizenship later in life.

The decision centred around the case of Ousmane Biao, a Togo native with Danish citizenship. In 2003, he applied for residency for his Ghanaian wife under family reunification rules. The couple was denied by the Danish Immigration Service, which argued that Biao had stronger connections to Ghana, where he had lived for 15 years, than Denmark.

The couple appealed against the decision but lost their case all the way up through the Supreme Court.

But the Strasbourg-based European Court of Human Rights (ECHR) sided with Biao, arguing that Denmark discriminates against non natural-born citizens by giving a dispensation to the 'connection requirement' (tilknytningskravet) to those who have been Danish citizens for 28 years.
Thank you M., Wrath of Khan, Xanthippa, ML., Kathy, Dumbstruck, and all who sent in materials.
What a day.
Here is an interesting video for all of you that threw away your electric typewriter and bought a car after 1979