"Beware the ides of March" – Fortune teller to Caesar. Perhaps its generally good advice.
1. Malaysian Police Say Australian Reporters Will Be Deported
Malaysian authorities have decided against charging two Australian journalists who attempted to interview the Malaysian prime minister over corruption allegations and will instead deport them, police said Tuesday.

The decision came after the Australian government intervened and suggested the detention was part of a Malaysian crackdown on press freedom.

Australian Broadcasting Corp. television reporter Linton Besser and camera operator Louie Eroglu had been told to appear in a Sarawak state court on Tuesday morning charged with obstructing a public servant from discharging his duties when they questioned Prime Minister Najib Razak as he entered a mosque in the state capital Kuching on Saturday.

The state broadcaster reported that two hours after a press release was issued Monday confirming the charge, the lawyer for the two was told they would not be charged.

ABC said no explanation was given for the change.
2. Chicago Cop: Anti-Trump Mob More Aggressive and Destructive than Reported
(So the surprise isn't that people support Trump because they don't trust the legacy media, its that anyone still does trust it)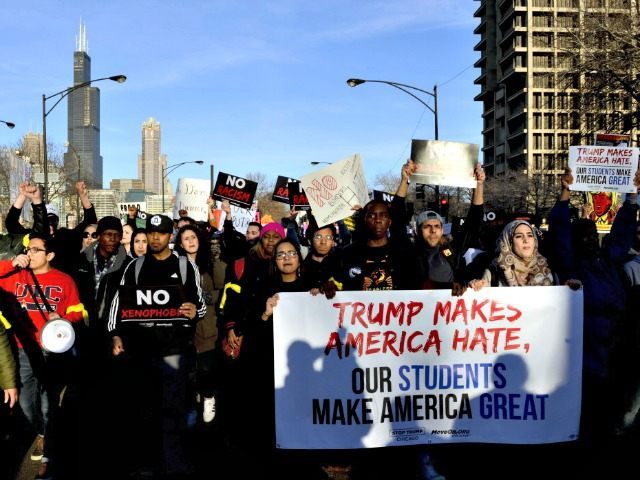 The protests launched by militant leftists who shut down Donald Trump's Chicago rally were far more aggressive and destructive than reported, says a Chicago Police officer.

"It seems the [media] aren't broadcasting footage of the debris being thrown across Harrison by Sanders/Hillary supporters at Trump fans," the officer wrote shortly after the canceled Trump event.

The officer, who posed anonymously on the Second City Cop blog, also noted the media didn't report that protesters were running through parking lots and breaking windows of cars with Trump stickers on them, or that the department called out emergency Incident Teams to cope with the anti-Trump riot at the University of Illinois in Chicago.
3. BREAKING NEWS: Shots fired and police officer injured during Brussels anti-terror raid linked to Paris massacre suspects
Two men with Kalashnikov assault rifles opened fire on officers when they arrived at a house in the Belgian capital.

Police snipers could be seen surrounded a building where the suspected terrorists are holed up shortly before 3pm.
Shots were fired and a police officer was injured during a raid on a house in Brussels (file picture showing an earlier police operation in the Brussels suburb of Molenbeek in November)
A source at the scene said: 'The raid is on going and an officer has been wounded.

'Some 20 police vehicles are at the scene and firing can be heard.'

It was not clear whether the injured officer was hit by gunfire
4. An interesting article/video about the opinions of religious Muslims in the UK concerning Donald Trump.
5. Toronto terror-tard identified:
North York stabbing suspect said, 'Allah told me to do this' as he attacked, police chief says
The attacker was identified as Ayanie Hassan Ali, 27, a Montreal-born Canadian citizen with no criminal record who has lived in Toronto for the past five years.
Thank you all who sent in materials. Its a little frantic so proper acknowledgement will come later today! Lots to do as things deteriorate for classical civilization, media honesty and government betrayal.