1. Video of the PEGIDA demo at which incitement against Geert Wilders apparently took place to a scale that became a news event in the Netherlands.
(This is a bit irritating as only the commentary by the original editor is translated and subtitled and you can't understand what the actual incitement said etc. But its interesting anyway in some other ways)
2. "Smash a B*tch's Computer" – Female Student Attacked, Punched in Chest, Because of Trump Sticker on Her Computer
(And Trump supporters are the fascists. Ok got it)
3. Mandla Mandela's conversion to Islam sparks South Africa 'disquiet'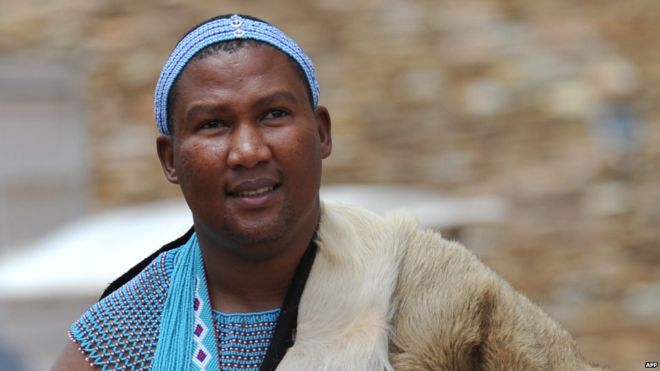 Traditional leaders in South Africa have expressed "disquiet" over chief Mandla Mandela's conversion to Islam.

The Congress of Traditional Leaders in South Africa (Contralesa) told the BBC that being Muslim could affect his ability to uphold Xhosa traditions.

Mandla Mandela, who converted to Islam late last year, got married in a Cape Town mosque last week.

He inherited his position as chief of Mvezo in the AbaThembu clan from his grandfather, Nelson Mandela.

He is believed to have converted in order to marry Rabia Clarke, a Muslim.

This is the fourth marriage of Mr Mandela, 42.
4. Boko Haram insurgency: Suicide bombers kill 56 in Nigeria camp
At least 56 people have been killed in a double suicide bombing at a camp sheltering people displaced by the Boko Haram insurgency in north-east Nigeria.

The bombers, both female, detonated their explosives while the camp's residents were queuing for rations.

The victims, at the Dikwa camp in Borno state, were mostly women and children.

Islamist Boko Haram militants have been attacking civilian targets as the Nigerian military seeks to wrest territory from their control.

The group's six-year insurgency has killed some 20,000 people and driven more than two million people from their homes.
5. In rare admission, Pakistan recognises growing presence of Islamic State
(This may be a good moment to remember that Pakistan has an estimated 20 deliverable nuclear weapons and that the ISI, the main Pakistani intel agency, is about 50 50 pro terrorist, In fact it was the ISI that planned and orchestrated the attack on the Taj etc. in Bombay a few years ago)
ISLAMABAD: In a rare admission from a government official, Director General Intelligence Bureau Aftab Sultan on Wednesday said militant group Islamic State's presence is growing in Pakistan.

Addressing the senate standing committee on interior and narcotics control, chaired by former interior minister Rehman Malik, Sultan said banned outfits, namely Lashkar-e-Jhangvi (LeJ) and Sipah-e-Sahaba are reorganising themselves, with presence of Dai'sh (Islamic State) more prominent than before.

Islamic State smuggling timber into Pakistan, say Afghan officials

IB chief said that all local militant groups including Lashker-e-Jhangvi and Sipaha-e-Sihaba have a soft corner for Daesh.

"TTP coordinates with Daesh despite being rivals in Afghanistan," he said, adding that the group is using social media and cyberspace extensively to recruit and communicate messages of suspected militants.
6. Swedish feminists: "Please don't protect us if we get raped by immigrants"
Feminists in Sweden have launched a new campaign against men that wants to protect women from being raped.
FEMINISM | So, no doubt you have all heard about taHarrush by now, the Islamo-Arabic rape game. You might also have heard about the backlash against the people engaging in this behavior in Stockholm, where 200 men put their viking-genes to use by physically attacking these "refugees".

What you probably have NOT heard about however, (or find hard to believe) is the feminist outcry (surprise surprise!) against these noble berserkers. Indeed, the rage was so great, they created the hashtag #inteerkvinna (translated as #notyourwoman) where they spewed their hatred over racism, fascism, white men and many other things that can be loosely tied to the events with some cognitive dissonance. In short, they made a collective tantrum on social media over the fact that white European men are standing up to the rape-fugees.

The whole thing culminated with the statement "It's YOU I'm afraid of!" where the feminist in question is now fantasizing about afraid that some tall, good-looking nationalist will sexually harass her in the streets.
7. Shocking new ISIS video shows four-year-old British boy dubbed 'Jihadi Junior' blowing up four alleged spies in a car bomb
The four year old British boy dubbed 'Jihadi Junior' has been filmed detonating the bomb which kills four ISIS prisoners in the group's latest execution video.

Isa Dare, the son of Muslim convert Grace 'Khadija' Dare from south east London, pushes the button that blows up four alleged spies sitting in a white car behind him.

Standing triumphantly next to the charred remains of the car, his hand raised to the sky, the boy then yells: 'Allahu Akbar.'

It is the second time the young boy, who was brainwashed after his mother took him to Syria three years ago, has appeared in one of the extremists' propaganda videos.
8. Norway police chief demands officers granted power to expel migrants at the border
Ellen Katrine Hætta has called for the power to shut the border before the migrant stream from Russia rockets again like it did last autumn.

The call for increased police power comes after Immigration Minister Sylvi Listhaug announced she plans to implement "Europe's strictest immigration policy" in Norway.

Ms Hætta's demand are in line with the Immigration Ministers planned migrant policy in Norway.

She said: "It should be made clear whether or not [police] are supposed to physically stop the border crossing.

"With the autumn's experiences fresh in mind, it will in our opinion be necessary to investigate the possibility of physically closing the border for a period based on a safety assessment, and that this authority is considered assigned the chief."

The planned changes to the immigration law would see asylum seekers who are not entitled to assessment are rejected at the border.

This would include people who have already been granted asylum or protection in another country, or have travelled to Norway through a country where the person was not in danger.
9. Intel Chief Breaks From Obama Narrative On Iran Deal
The head of U.S. intelligence believes that Iran's recent actions speak loudly to its intentions, particularly given the country's recent provocations since the Iran nuclear deal came into effect.
Testifying to the Senate Committee on Armed Services Tuesday, director of national intelligence James Clapper gave a very somber description of what he sees as Iran's intentions toward the U.S. now that last summer's nuclear deal has commenced. In particular, his statements offered little assurance that Iran is acting as an honest actor with the U.S. and the other states involved in last year's negotiations, or that the nuclear deal will stop Iran from obtaining a nuclear weapon.
Thank you Wrath of Khan, M., Yucki, and all who sent in materials.