1. Dinesh DeSouza Vs. Bill Ayers.
2. Tommy Robinson half hour interview.
3. Calais Bans PEGIDA March, Brands Movement An 'Extremist Splinter Group'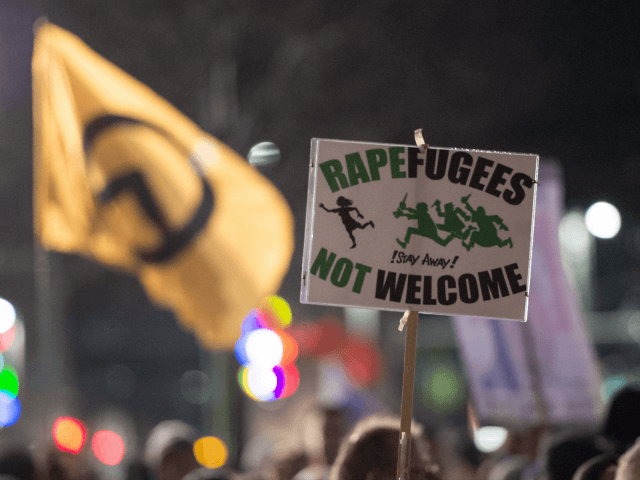 The prefecture of Calais has taken steps to prevent the local branch of Patriotic Europeans Against the Islamisation of the West (PEGIDA) marching through the French port town on Saturday, citing possible clashes with far left groups. Movement leaders in the area have vowed to march regardless, citing their right to free expression.

In a statement confirming the ban this afternoon, the local authority claimed that PEGIDA is an "extremist splinter group," Le Figaro has reported. He justified the ban on the grounds that there is "tangible proof that this event poses a risk of generating confrontation between the ultra-right movement and the ultra-left movement in the centre of Calais."
Thank you Oz-Rita, Dymphna, M., Wrath of Khan, Kathy, Maria J., Buck and many many more for your diligence and vigilance.
4. German journalist claims the government tells its media what it can and cannot report on following outcry over Cologne sex attack news blackout
5. PEGIDA France promo video #2
6. Al Shabab  may be at center of laptop bomb that blew hole in aircraft and burned the bomber and blew him out the hole
7. Some refugees turning down housing options in Ottawa, centre says
A lack of affordable housing and desires to be settled close to other refugees and mosques are complicating the search for permanent homes for incoming families, according to Carl Nicholson, executive director of the Catholic Centre for Immigrants.
Only half of the more than 600 government sponsored refugees who have arrived in Ottawa since Dec. 31 have found homes.

Nicholson said it's a slow process because in some cases, families are turning down the housing that's being offered. 
[Emphasis added]
8. Over 10,000 ISIS affiliates based in Afghanistan and Pakistan: Report
Over 10,000 loyalists of the Islamic State of Iraq and Syria (ISIS) terrorist group are based in the remote regions of Afghanistan and Pakistan, a new project report.

The project by the UK-based Royal United Services Institute (RUSI) has been launched amid concerns that the loyalists of the terror group have stepped up efforts to expand foothold in the region, including swaths of southern and central Asia under the terror group's so-called Khurasan province.

Funded by the Smith Richardson Foundation, the research project has recently been launched, drawing on interviews with Daesh members, village elders, members of other insurgent organisations in the area – mainly Taliban and Tehrik-e-Taliban Pakistan (TTP) – and local-level government officials.
9. BBC Style Guide Tells Journos: Mohammed Is 'The Prophet', No Mention For 'Son Of God' Jesus
(May have posted this before but it bears repeating in either case)
A free speech society at the London School of Economics faces being banned over claims it is 'self-important' and 'seeking to play the victim'.

The student union is due to debate a motion to ban the group later this month after a member complained they were 'ill-informed'.

The LSE Speakeasy society was set up in response to a growing culture of campus censorship at universities across the country.
The LSE Speakeasy society was set up in response to a growing culture of campus censorship at universities across the country, but now the students' union is set to debate a motion to ban the group later this month
A number of bizarre bans have been imposed by student unions on speakers, events and publications which they consider to be 'offensive'.

Organisers of the group say their aim is to have an open debate about whether bans are appropriate, but they now face calls to be banned themselves.

Connor Naylor, 19, second year International Relations student and spokesman for the LSE Speakeasy, said: 'Originally, we thought the person calling for us to be banned was just joking.

'Now it turns out he is actually going ahead with it.

'We know that there are some individuals who oppose us. However, I find it hard to believe that people will not see the breath-taking irony of banning a free speech society.'
(There is no irony in banning a free speech society by leftists whatsoever. This group needs to be more closely oriented to reality. Any group wishing to have free and open debate on important issues, using the principles of reason and individual rights will be persecuted, and if possible, criminalized out of the gate. There is no irony in this. It is perfectly consistent with the way things are everywhere now, although more in some places than others. It is a matter of degree. The leftists are not claiming to believe in freedom. They are the ones banning things and want to make sure there is no debate about their reasons for doing so)
Thank you Point De Bascule, M., Maria J., Wrath of Khan, Richard, Kathy, Oz-Rita, Xanthippa,