1. The Rebel Media on the Canadian refuge plan and American security interests.
(There will be a lot more on this over the next week)
2. Finnish tests show that 60% of asylum seeking 'youths' are adults.
Yle says in the news that an age-test took place in Finland last year for 149 minor asylum seekers, of which 90 were found to be adults. Age testing made an assessment of teeth and bones of the hand and wrist.
Official sources told Finnish news broadcast last week that age-proof was made ??last year for about 300-400 minor asylum seekers.
Full beard and gray hair
According to the Finnish Immigration Service Asylum Unit Director, Esko Repo , the age of minors are investigated if there are obvious grounds for the applicant because of physical attributes. According to him, these criteria can be having a full beard and gray hair.
3. 10-Year-Old Boy Brutally Raped By Iraqi Migrant at Pool in Vienna
(What is it with muslims and swimming pools? Since this site started the number of issues surrounding muslims and public pools it way out of proportion)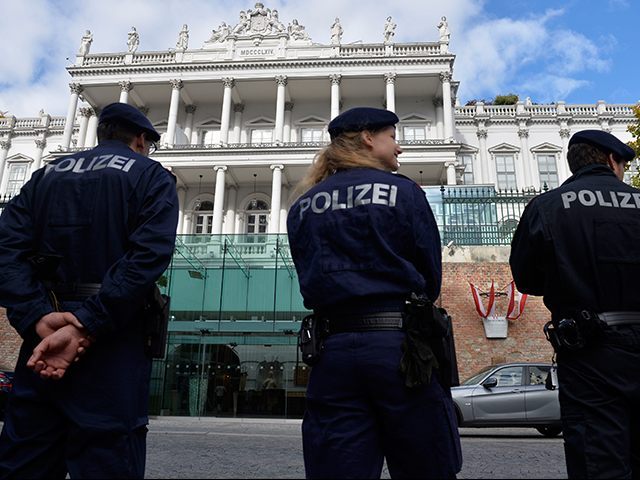 An Iraqi migrant has admitted to raping a ten year old boy in a Viennese swimming pool so ferociously that the boy had to be hospitalised for his injuries. The man said he knew it was wrong but couldn't help himself as he hadn't had sex in months.

Police investigators have ascertained that the 20 year old man entered Austria on the 13th September, travelling into the country via the Balkans.

On the December 2nd he brutally attacked the young boy, pulling him into a changing cubicle, pulling down his swimming trunks and assaulting him. Although the boy cried out he was not heard by anyone, Kronen Zeitung has reported.
4. Pro one side or the other chant allah hu acbar on the streets of Aleppo
5. 'Jihadi Jack's' parents arrested by Oxford police on suspicion of sending money to Syria to fund terrorism
The parents of a British Muslim convert accused of joining Islamic State (ISIS) in Syria said they were arrested by Oxford police after trying to send him money.

Jack Letts, 20, who now goes by the name Abu Mohammed, was suspected to be the first white Briton to join the terror group after leaving his Oxford home for war ravaged Syria last year.

His parents Sally Lane and John Letts said they have since been arrested under the terrorism act after trying to send him money for new glasses.
(In the interview with his parents we posted just hours ago, the father mentioned that he thought it was unfair that if they sent him money they could be thought of as guilty for supporting terror. I have a hard time understanding how if they sent him money they would not. What else could he possibly do with money he got that wasn't supporting terror? Buying a sex slave?)
6. Asylum-seeker reception centre petrol-bombed in Finland

Organised Human Trafficking Takes Place in Kerala to felicitate the lust and debauchery of Arab Sheikhs and Muslim clerics. Hindu and Christian girls are targeted as preferential choice of them for 'Halal Defloration'.
HENB | Kochi | Feb 4, 2016:: All things are allowed in Islam if it is name in the name Allah and dedicated to Muhammad. The Islamic Harem, Henchmen, Hatred all are accepted in a very Halal way in Muslim society. Say it one thing, show another and sow the seed of Islam and reap it for Jihad. For its good cultivation you can plough your field of life with highest perversion.
8. British teenager is gang raped by 'Moroccan' men after being dragged into a car in Spain
A British teenager has been gang-raped in a Spanish resort after being dragged into a car by a group of Moroccan men, it was reported today.

The 18-year-old claimed she was attacked while walking home from work late at night in Sabinillas, near Marbella.

Police are investigating a group of Moroccan men in the area.
A British teenager has reported being gang-raped after being dragged into a car by a group of Moroccan men behind the Mercadona supermarket  in Sabinillas (file picture of different store)
A friend of the victim told The Olive Press: 'She is absolutely devastated.

'I hope the police catch these men and they get what they deserve. They are the lowest of the low.'

It is not clear when the attack took place or whether the suspects were migrants or tourists.
9. Police probing radicalised teenager in Belgium find video of him and five Iraqi migrants gang-raping drunk girl who fell unconscious at a party
(In case there is anyone with an IQ over 75 who does not already know this, 'Radicalized' is the current phrase used to denote a religious muslim in much the same way, 'youth' denotes a rioting 35 year old muslim in France, and 'Asian' means a muslim caught turning British children into sex slaves by brutality and drugs and 'child refugee' means a muslim in his 20s who killed a social worker after setting her up at work to break up a 'fight')
Belgian police have seized a video which reportedly shows an unconscious girl being gang-raped by a group of Iraqi migrants.

Officers investigating the radicalisation of a 14-year-old boy in Ostend discovered the footage on his mobile phone.

The video is believed to show him and six other attackers laughing, singing and dancing around the victim who has passed out drunk at a party.

The suspects then pull down the 17-year-old's knickers before groping and raping her.
Belgian police have seized a video which reportedly shows an unconscious girl being gang-raped by a group of Iraqi migrants (file picture of unrelated police operation in Belgium)
Seven people were arrested in connection with the gang rape: two Belgian nationals and five Iraqi migrants, it was reported by Russia Today which cited Belgian media.

One of the attackers reportedly told police: 'She has nothing to complain about. Women must obey men.'

Reports of their response has sparked outrage in Belgium.

Ostend Mayor Johan Vande Lanotte saying the migrants must be thrown out of the country when they have served their sentences.
10. Swiss arrest Gambian suspected of killing au pair
The Swiss justice ministry told AFP the Gambian man had been arrested at a centre for asylum seekers in the northeastern town of Kreuzlingen, not far from the Austrian border.

The man, who was not identified, "is suspected of having murdered a woman in Vienna," the ministry said in an email, adding that he was being held pending extradition to Austria.

The arrest comes after a woman, named as Lauren M. from Colorado, was found dead last week in her Vienna apartment lying face-down on a mattress with splatters of blood on the floor.

Her half-undressed body had been surrounded by a sea of burning candles, according to the APA news agency.
Thank you M., Richard, Gates of Vienna, Maria J., Buck and all. Its going to be a busy day. Pour a drink. Check back in an hour. Then an hour or so after that.