1. John Cleese has a few worthy things to say about culture and the effects and consequences of political correctness on it.
2. Ashraf Fayadh: Saudi court quashes poet's death sentence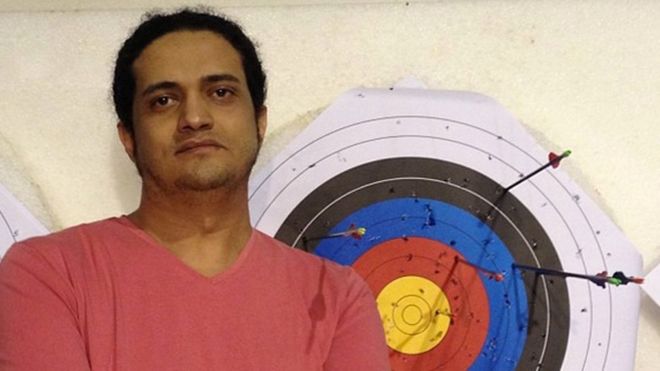 A Saudi Arabian court has overturned the death sentence of a Palestinian poet convicted of apostasy.

Ashraf Fayadh was instead sentenced to eight years in prison and 800 lashes, his lawyer said.

Mr Fayadh has denied the charges, claiming that another man had made false accusations against him.

His death sentence caused an international outcry with hundreds of writers, actors and artists appealing for his release.

Mr Fayadh's lawyer, Abdul Rahman al-Lahim, said the court in the south-western city of Abha had also ruled that his client would have to issue an announcement of repentance in official media. The lashes are to be carried out in 16 sessions, he added.
(I guess they will have to do it Pakistan-style. Wait till he leaves the jail building and an angry mob kills him, his lawyer and any family members not actually part of the angry mob)
3. Denmark re-extends border controls on German frontier
The government said it believes large numbers of migrants are still attempting to enter the Nordic country. The move comes as IOM reported over 67,000 people crossing into the EU in January with an increase in minors.
Thank you Wrath of Khan, M., WTD., and all. 
Gates of Vienna, in anticipation of the likely German reaction to the defenestration of three 'refugee' children in a migrant home yesterday. decided to save the state of Germany the half million Euros on artist fees, focus groups, imam consultations and so on and just go ahead and offer them the solution they will end up with for free.

As an aside, I usually reserve the word 'defenestration' for friends who have a Microsoft machine and call me asking how to fix something. I generally suggest 'reverse defenestration', which is where instead of throwing the user out the window, the user throws out the windows.