1. Especially repugnant 'justice' minister of the far left and islamic sympathetic stripe, resigned from French government over plans that might actually have some positive effect against terrorism within France.
(Oz-Rita knows a great deal about this woman. Perhaps she will supply links for those of us what want to see a history of her. Think US attorney general, Loretta Lynch but French)
2. Anger in Italy as statues covered to save Iranian blushes
Italian Prime Minister Matteo Renzi came under fire on Tuesday after ancient nude statues in Rome's Capitoline museum were covered up to avoid any possible offense to Iranian President Hassan Rouhani who is visiting the country.

Italy and Iran will sign up to 17 billion euros of business deals during the two day visit of the Iranian delegation which began on Monday, but Italian opposition leaders and commentators said Renzi had gone too far to please his guest.

Politicians on the left and right said not only had Renzi made almost no reference to Iran's human rights record during a joint news conference, but had also "surrendered" Italy's cultural identity by hiding the nude statues of women.

"Respect for other cultures cannot and must not mean negating our own," said Luca Squeri, a lawmaker in former Prime Minister Silvio Berlusconi's center-right Forza Italia party. "This isn't respect, it's cancelling out differences and it's a kind of surrender."
(It only seems fair. The last time an Italian leader visited Iran they put all the statues of women into bikinis for them. Didn't they? wait, does Iran have any statues of women?)
3. Bangladesh's Growing Jihadist Movement at Home and Abroad
Free Fire | | Asia, CounterJihad Campaign
Between November 16, 2015 to December 1, 2015, Singapore authorities arrested 27 Bangladeshi Jihadist supporters.  Singapore police were able to arrest the men utilizing the country's city-state International Security Act (ISA) as the group had threatened armed jihad against the Bangladesh government.  The group told authorities that they followed the teachings of al-Qaeda teacher Anwar al-Awlaki.

The 27 men detained were construction workers and had lived in Singapore anywhere from two to seven years. Singapore has a high population of migrant workers from Bangladesh, the Philippines, and Indonesia.

The New Age Newspaper, found that the jihadists had visited the Anguilla Mosque, located in the Little India section of Singapore. They often passed jihadist reading materials and leaflets while meeting on every Sunday. They also visited the mosque on Serangoon Road to try and recruit new members.
4. Cologne sex attacks: 'Safe zone' for women planned ahead of city's carnival
(So the German strategy now appears to be to put the victims in jail. One cannot accuse Merkel and her sympathizers of being inconsistent)
Authorities in the German city of Cologne are to set up a "safe zone" for women during the annual carnival which begins next week, to avoid a repeat of the New Year sex attacks on women.
The move comes after it emerged two asylum-seekers from Algeria are being held as suspects in the sex assaults.
The Cologne carnival is one of the largest street festivals in Europe, and attracts more than 1m people to its main parade each year.
A float from Rose Monday in Cologne last year   Photo: Reuters
There are concerns the large crowds could leave women vulnerable to the sort of attacks seen on New Year's Eve, when police were heavily outnumbered.
5. Germany says flow of fighters to Syria and Iraq increasing
The agency said Wednesday its latest evidence shows 790 people so far have made the trip from Germany to link up with militant groups in the Mideast, up from 750 in October, and about one-third had returned.

Agency head Hans-Georg Maassen says "the security situation is serious."

Germany so far has been spared mass-casualty attacks by Islamic extremists such as the Nov. 13 Paris attacks but security officials say it is also a target.
6. I believe this is footage of a massive column of the Al Nusra Front in Syria joining up with the Islamic State. (Was the ANF US trained and equipped as 'moderates'?)
7. Greece: ISIS funded by Turkish money for a 'long, long time' – Israeli DefMin
(This is important. When the DM publicly states something like this, it takes on quite a new level of importance. Also cements what we already know about NATO and the US and its current interests and Israeli partnership I should think)
8. The answer we have all been waiting for, to the question of the age:
'How much does the government fine a girl for protecting herself from a muslim rape gang?'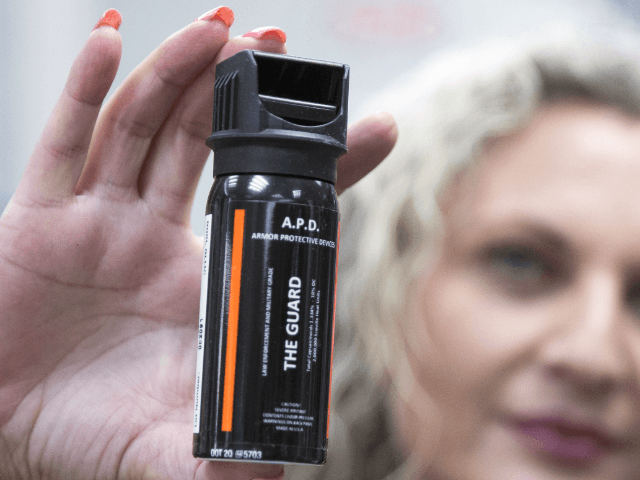 A 17-year-old girl in Denmark is facing police charges and a substantial fine after fending off a sex attacker — who did not speak the Danish language — with pepper spray. 
The man is alleged to have attacked the girl at 10pm on a Wednesday evening, unbuttoning her trousers and attempting to pull them down.

She was out for the evening in the town of Sønderborg, Southern Denmark, which has been in the headlines recently after multiple reports surfaced of migrants from a nearby refugee centre harassing women. One local nightclub even banned men who did not speak Danish because the problem had become so bad.

The young woman was only able to break free after using pepper spray to deter the molesting man, who only spoke English to the girl. His ethnicity has not been disclosed.
9. Muslim Terrorist: "Reprisal is the most natural right." Russia agrees.
10. Angela Merkel Diagnosed by Psychoanalyst as 'Narcissistic', Verging on 'Mental Breakdown'
(Not sure I like this approach. In fact I know I do not. The problem with Merkel likely stems from her actual beliefs. But if this is heaping scorn on her in such a way that she loses authority faster than we can forget Thomas Szasz for a bit and pretend its a mental problem)
One of Germany's most celebrated psychoanalysts has said the refusal of Chancellor Angela Merkel to reverse her "completely irrational" migrant policy is evidence of a potential "mental breakdown" that endangers society.
Hans-Joachim Maaz, a German psychiatrist, psychoanalyst and best-selling author, was speaking with Huffington Post Germany when he suggested a "stubborn" Angela Merkel has "lost touch with reality".

According to Mr. Maaz, the German Chancellor suffers from "narcissism" brought on by people lauding her position as 'mother of the nation' and most powerful woman in the world, and calling for her to have been awarded the Nobel Peace Prize. He says the "artificially inflated self-image" she labours under leads to the "stubborn attitude" on display by her during the ongoing migrant crisis.
Thank you M., Wrath of Khan, Tundra T., Buck, Richard, and many more and stand by, there is more to come very soon. Some interesting materials indeed.