Today is a day full of news indicating selective enforcement, the CVE, and general deconstruction of the rule of law based on reason. Some of the issues are complex and require a deeper dive than a headline. One example of this which will be discussed later today or this evening is an ongoing story about a video that was made to demonstrate how Facebook selectivly enforces in favour of Palestinian and Islamic POVs. The video was meticulously done, setting it up so identical materials would be posted to webpages created at the same time, one anti-Israel and one anti-Palestinian. The anti-Paelstinian one was removed as 'hate-speech' quite quickly while the anti-Israel one is still up to now, even though it is 'fake' as it were, data points for research.
As I understand it, the video exposing this FB selective enforcement itself was taken down by Youtube as hate-speech. So exposing the double standards of one social media on another is now being selectively enforced as illegal speech under the vague, malleable and anti-liverty language and thought laws we are all rapidly getting used to as the new normal.
Tonight I hope to have a proper interview on Israeli TV with one of the principle people involved in this project who should be able to explain it all for us.
I would suggest, as I have before, that whenever anyone sees a video they feel is valuable or truthful and counter to the narrative, or even if you feel like it will be in the coming weeks or months, to download it from YT or FB etc. and store it to a drive under a slightly different name and keep that drive disconnected from any computer etc. and powered down when you are not backing materials up to it. I have personally been able to restore to the internet a fairly large number of videos that have been removed from public view, and not for legitimate copyright reasons. (which I generally support)
*** UPDATE *** The video on the FB experiment is certainly still available on YT. Here for instance. I am waiting to speak to the fellow who is behind much of this for a full explanation. Hopefully tomorrow.
1. JUDGE: UK Anti-Terror Laws Incompatible with EU Human Rights
A major clause in the UK's Terrorism Act 2000 that allows border guards to question suspects when they arrive in the country is incompatible with European human rights laws, a senior judge has ruled.

Ruling in the case of David Miranda — the partner of Glenn Greenwald, who was detained at Heathrow Airport in 2013 while carrying intelligence files leaked by Edward Snowden — John Dyson said powers contained in schedule 7 of the Act were flawed.

The section allows border guards to spend up to six hours questioning passengers they believe to be terrorists. Those who are questioned under the clause have no right to remain silent or receive legal advice.

Lord Dyson ruled, however: "The stop power, if used in respect of journalistic information or material, is incompatible with article 10 [freedom of expression] of the [European convention on human rights] because it is not 'prescribed by law'."

He continued: "If journalists and their sources can have no expectation of confidentiality, they may decide against providing information on sensitive matters of public interest."
2. Cologne police sweep Kalk district in search for New Year's Eve attackers
(This would be cosmetic policing most likely)
3. A blunt analysis on the ransoming of kidnapped US sailors
4. Bed firm boss convicted over 'slave workforce'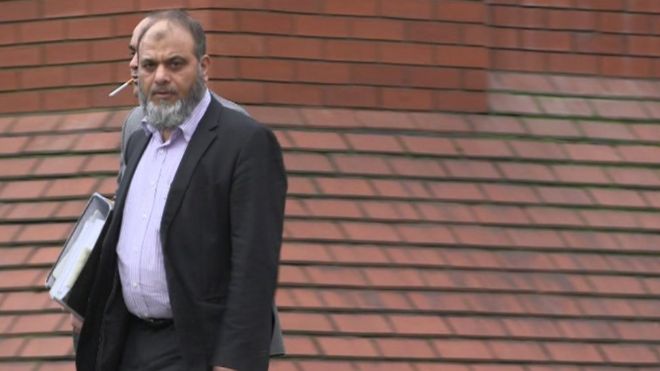 The boss of a bed-making firm has been found guilty of human trafficking.

Mohammed Rafiq employed large numbers of Hungarian men as a "slave workforce" at the now defunct Kozee Sleep in Ravensthorpe, Dewsbury, West Yorkshire.

Leeds Crown Court heard how staff at Kozee Sleep were paid as little as £10 a day.

Rafiq, 60, was found guilty of conspiracy to commission a breach of UK immigration law. He will be sentenced on 12 February.
5. Macedonia closes border with Greece to migrants: police
"The border is closed," a senior Macedonian police official told AFP, while a police spokesman in northern Greece said it had been closed since Tuesday evening, leaving about 600 migrants stranded at the frontier.

There were contradictory reasons for the move, which the Macedonian official said was "temporary," along the so-called Balkans route that migrants follow in a bid to reach European Union territory.
6. Erdogan warns Turkey academics they will pay price over petition
(Perhaps the EU is waiting for Erdogan to become a slightly more effective and deceptive totalitarian before admitting Turkey to the EU?)
Ankara (AFP) – Turkish President Recep Tayyip Erdogan on Wednesday launched a blistering attack on academics who criticised his policies in the Kurdish-dominated southeast, warning they would pay a price after falling into a "pit of treachery".

Prosecutors have launched a major investigation against more than 1,200 Turkish academics who signed a petition denouncing the military operations against Kurdish rebels in the southeast.

At least 18 were then detained as part of the probe. The European Union and United States denounced the investigation in unusually strong statements.
Related:  Turkish teacher to serve year in prison for insulting President Erdogan
ANKARA (Reuters) – A Turkish court on Wednesday sentenced a female teacher to almost a year in prison for making a rude gesture at President Tayyip Erdogan at a political rally in 2014, local media reports said on Wednesday.

Insulting public officials is a crime in Turkey, and Erdogan, the country's most popular but most divisive politician, is seen by his critics as intolerant of dissent and quick to take legal action over perceived slurs.

After a rally in the Aegean city of Izmir in 2014 when he was prime minister, Erdogan lashed out at the female teacher and said she made a gesture at him that typified the rudeness of the main opposition Republican People's Party (CHP).

"Today as I was arriving (there was) a woman on a balcony," he said. "She made such an ugly gesture with her hand. There you go, that is the CHP. I mean the country's prime minister is passing by and you make that gesture with your hand and arm."
7. France: 'Refugees' burn their own belongings in camps in Calais
8. Fatah central member: "Hitler was not morally corrupt. He was daring"
9. Some good news.
Atheist Richard Dawkins: Christianity Has the Power to Defeat Radical Islam
(Of course, he is not 'fully baked' until he drops the nonsense of radical islam and just goes with islam. After all, if the radical or extreme version of islam is what the extreme problem is, then its an admission already that the problem is islam only modified by the extent of the observance. That likely will come too if Dr. Dawkins has made it this far. Once again, his book, 'The Selfish Gene' is magnificent and insightful reading)
Richard Dawkins, who is known all over the world to be a very strict atheist, as well as the author of the very famous and best-selling book The God Delusion had made certain comments about Christianity in the year 2010. He said that Christianity can be the best defense for fighting against all the Islamic jihad that is taking place all over the world.

Read more at World Religion News: "Atheist Richard Dawkins: Christianity Has the Power to Defeat Radical Islam" http://www.worldreligionnews.com/?p=22827
(The article goes on to give ore contemporary examples of his restatement of this view)
Arlene Barnum, a surviving passenger in the vehicle, told authorities and the media that they had been forced off the road by a carload of "angry young black men" after Hervey, while wearing his Confederate kepi, stopped at a convenience store en route to his home in Oxford, Mississippi. His death was in no small part caused by the gross level of ignorance, organized deceit and anger about the War of 1861. Much of the ignorance stems from the fact that most Americans believe the war was initiated to free slaves, when in truth, freeing slaves was little more than an afterthought. I want to lay out a few quotations and ask what you make of them.

During the "Civil War," ex-slave Frederick Douglass observed, "There are at the present moment many colored men in the Confederate army doing duty not only as cooks, servants and laborers, but as real soldiers, having muskets on their shoulders, and bullets in their pockets, ready to shoot down loyal troops, and do all that soldiers may to destroy the Federal Government and build up that of the traitors and rebels" (Douglass' Monthly, September 1861).
(Black Lives Matter will remain silent or take the killer's side. This is a short-shot bet)
11. Asylum Worker Admits: '90 Per Cent' Of Migrants Are 'Unpleasant', Liars, And Threaten To Behead People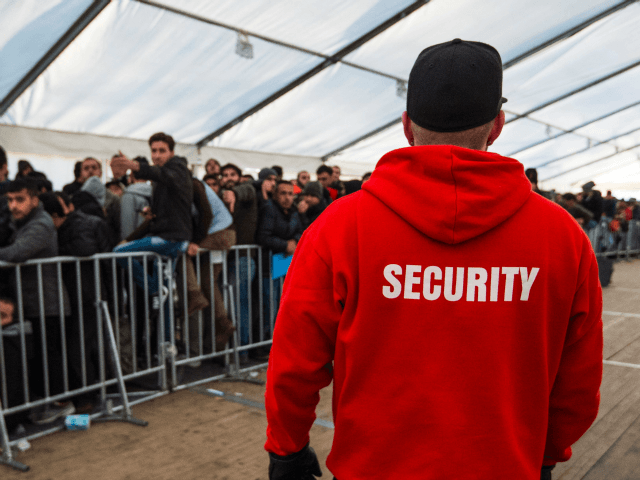 A social worker working in an asylum centre in Hamburg has spoken out about the daily realities of her job, which includes death threats, sexual harassment, aggressive behaviour, forged documents, misogyny, verbal abuse and even physical assault. She has admitted to changing her dress and behaviour in order to stay safe from the migrants, 90 percent of whom she describes as "unpleasant".
Having initially been fired up with enthusiasm for helping the "refugees," she admits that she is seriously considering quitting, as are most of her colleagues, thanks to the daily litany of abuse they receive at the hands of ungrateful migrants.

"I applied for this job because it was exactly what I wanted to do," she told German news channel N24. "When confirmation of the job arrived in my mailbox, I looked forward to starting like crazy; finally I could not only help in theory, but also really do something practical to help the refugees.
12. Kabul: TV crew killed by car bombing. (Taliban declared TV station a 'legitimate' target
Thank you Richard, M., Buck, GB., Maria J. and many others. More to come shortly.
Macedonia has closed its borders to migrants leaving via Greece. If anyone can translate from Macedonian please leave a comment so I can reach you with instructions for translation for video subtitles. 2nd video here