1. Irish spokesman at PEGIDA tonight in Dresden
2. Former CIA Director on Refugees: 'There Is a Danger'
Gen. Michael Hayden, former director of the Central Intelligence Agency and National Security Agency, said "there is a danger" in allowing Syrian refugees to resettle in the United States at this time and cautioned the Obama administration to be "prudent" with the process.

"With regard to the refugees, sure, there's no requirement to be stupid, along with being generous, so my short summary would be simply I would advise the chief executive to speak like and act like Mother Teresa and then before the meeting broke up to grab whoever is filling my chair now, pull them aside, poke his finger into his sternum and say, 'now you make sure nothing bad happens.' We can do both. We are talented. We've got talent at this," Hayden said during a homeland security discussion held by the Council on Foreign Relations.

"Look, there is a danger. We should be prudent about it, but just simply saying 'it ain't going to happen' is actually destructive of our security, not just destructive of our character," he added.[…]
3.  Paul Weston to lead PEGIDA UK
We are delighted to announce today that Liberty GB Chairman, Paul Weston, has been appointed as the new UK leader of the PEGIDA movement.

At a press conference held earlier this afternoon, Paul Weston was accompanied by veteran anti-Islamic campaigner Tommy Robinson and Director of Sharia Watch, Anne Marie Waters. Paul's appointment as leader of PEGIDA UK was duly confirmed, along with the appointment of Anne Marie Walters as PEGIDA UK Deputy Leader.

PEGIDA, the Patriotic Europeans Against the Islamisation of the West, was launched in October 2014 in Dresden, Germany and the movement has since expanded across Europe and reached a global presence as far away as America and Australia.
(I would like to take this opportunity to congratulate Paul and PEGIDA for having each made excellent choices in each other. For those readers not familiar with Paul Weston, here is a speech he gave in Scandinavia in July 2015)
4. US State Dept. talking head: Kirby: Saudi Arabia is 'a key partner and key friend…
5. War on Isis: SAS to pave way for 6,000 troop offensive to halt Daesh advance
The British army's special unit the SAS has been deployed in Libya to pave the way for an international offensive aiming to halt the advance of the Islamic State (Isis) in North Africa. A coalition offensive of 6,000 European and US soldiers including 1,000 British troops will head to the war-torn nation to take part in a number of offensives against the militants.

Isis is desperate to assert more control in Libya because the oil-rich land could provide millions of dollars in revenue to fund terror attacks and to counterbalance the loss of territory in Syria and Iraq. In the past week militants in oil town of Ajdabiya have sworn allegiance to the Islamist group.

They were preceded by extremists in Misrata who swore allegiance to Isis-leader Abu Bakr al-Baghdadi. The group has a strong presence in the coastal city of Sirte roughly 250 miles from a huge oil refinery at Marsa al Brega.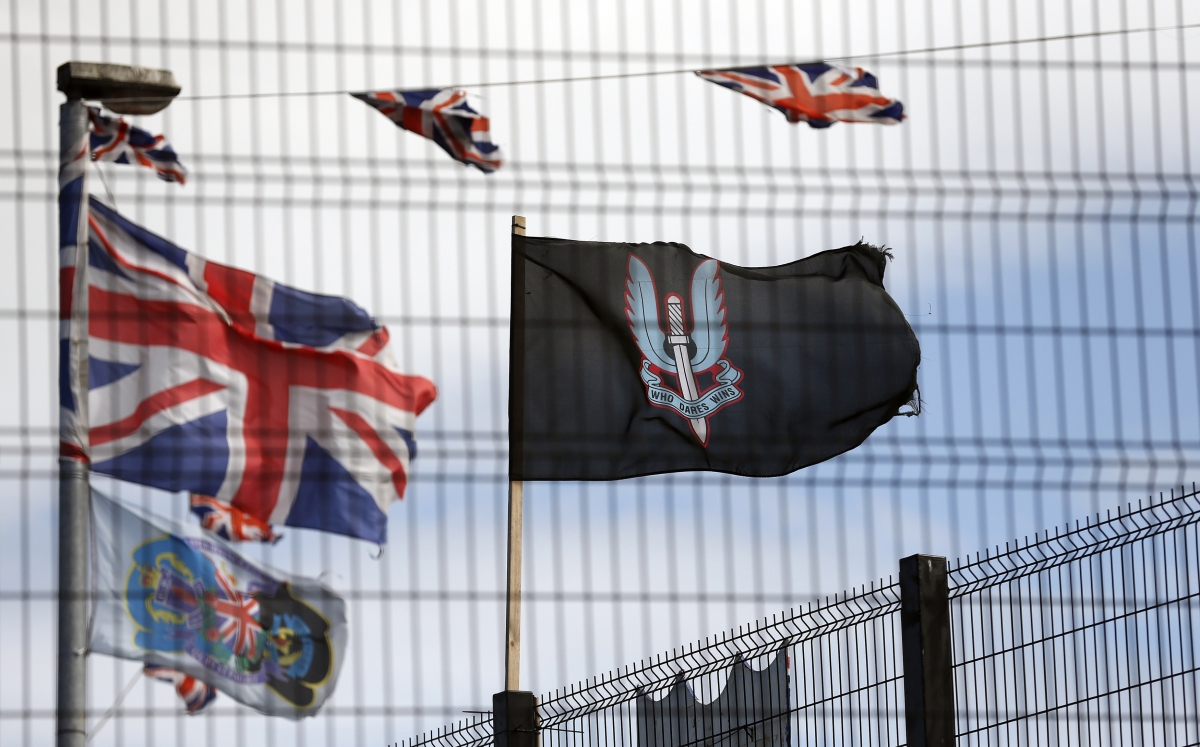 More: Mirror UK and RT.COM and the Daily Mail
6. Iran escalates the conflict with the Sunni world
7. It appears that some muslim is suing Charlie Hebdo magazine for printing images of the Pirate prophet Mohamed and founder of the world's biggest headache. It wasn't enough to murder a dozen of the staff for it. Now they want to sue.
8. German police hunt for group of up to 1,000 men 'of Arab and North African origin' who sexually assaulted numerous women and threw fireworks into crowds at Cologne train station on New Year's Eve
German police are hunting for a group of up to a 1,000 men 'of Arab and North African origin' who are accused of sexually assaulting numerous women and causing trouble at Cologne's main station.

Police described the series of sexual assaults against women in Cologne on New Year's Eve as 'a completely new dimension of crime.'

Officers received numerous complaints from women who said they had been assaulted around Cologne's main train station next to the western German city's famous cathedral on the night from Thursday to Friday.
9. Anti Saudi, anti American street theater in Iraq
10. Calgarians to protest execution of Shia cleric Nimr al-Nimr
As protests erupt around the world and tensions rise between Iran and Saudi Arabia, Calgarian Riyaz Khawaja said he was saddened by news of the execution of Shia cleric Nimr al-Nimr.

Khawaja is the spokesperson for the Hussaini Association of Calgary, a Shia Muslim organization which is planning a protest on the steps of City Hall on Wednesday in response to the killing of al-Nimr. Al-Nimr was among the 47 victims executed by the Saudi state on Jan. 2.
11. Australia: Muslim children walk out when national anthem is sung
A VICTORIAN primary school has been criticised for allowing Muslim children to walk out of assembly while the national anthem was sung.

Cranbourne Carlisle Primary School says a religious month of mourning is the reason Islamic children are able to opt out of singing or listening to the anthem.

Lorraine McCurdy, who has two grandchildren at the school, told 3AW she was furious when school officials invited students to leave during Advance Australia Fair.

"Two children got up and said `welcome to our assembly' with that a teacher came forward and said all those who feel it's against their culture may leave the room," Ms McCurdy said.

"With that about 30 or 40 children got up and left the room.

"We sang the national anthem and they all came back in.
12. Nigel Faraage on reasonable BBC interview
Thank you PePi, M., Xanthippa, Buck, Johny U., and many more.
Here is one of the great contemporary Youtube/Radio personalities discussing the Crusades