1. Some very rational analysis of recent naval confrontations between Turkey and Russia
2. Turkey: At least two killed in Diyarbakir clashes amid curfew protests
3. School principal bans Santa, Thanksgiving and Pledge of Allegiance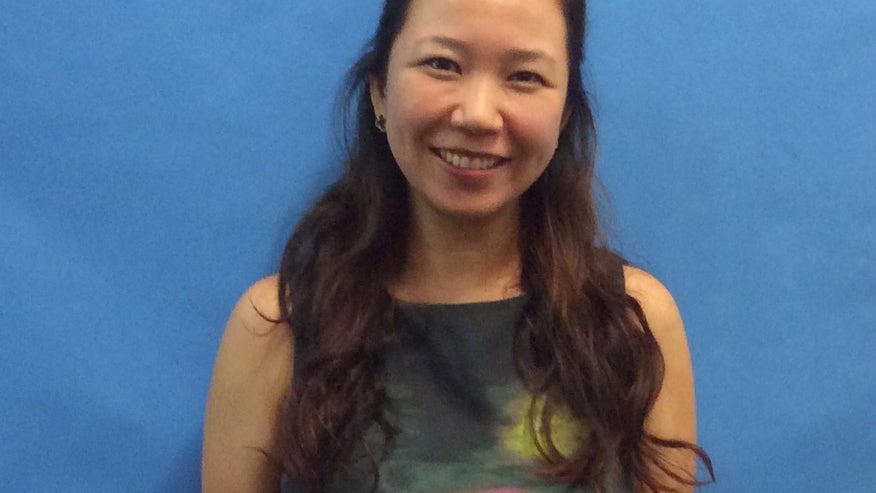 Santa Claus is banned. The Pledge of Allegiance is no longer recited. "Harvest festival" has replaced Thanksgiving, and "winter celebrations" substitute for Christmas parties.

New principal Eujin Jaela Kim has given PS 169 in Sunset Park, Brooklyn, a politically correct scrub-down, to the dismay of teachers and parents.

"We definitely can't say Christmas, nothing with Christmas on it, nothing with Santa," PTA President Mimi Ferrer said administrators told her. "No angels. We can't even have a star because it can represent a religious system, like the Star of David."
4. 100 detained in Greek refugee camps
GREECE -Refugee Tensions: Over 100 detained amid violence in Greek camp
Around 100 migrants have been detained after scuffles broke out among refugees accommodated at a stadium in Paleo Faliro outside Athens. Riot police had to intervene after tensions flared up when a group of migrants attempted to blackmail people.
5. Adm .James Lyons: Where are our military leaders? They've been emasculated 14.12.2015
6. SAS sniper kills five ISIS suicide bombers with just three bullets
(This is what real green conservation looks like)
• A veteran British SAS sniper takes down five ISIS suicide bombers with just three bullets
• The marksman's well-aimed shots potentially saves the lives of a lot of innocent people
• A source from the British army describes the successful operation as a "classic SAS mission"

A British Special Air Services (SAS) sniper killed five Islamic State suicide bombers with just three shots in Iraq.

The unnamed veteran marksman, who joined the SAS ten years ago, foiled a suicide bombing mission of ISIS with his well-aimed shots from a distance of 800 meters, and potentially saved the lives of hundreds of innocent people.
7. Charges against Bergdahl referred to trial by court-martial
(Will Loretta Lynch step in and pardon Bergdahl? Can she?)
Army Sgt. Bowe Bergdahl's high-profile desertion case was referred for trial by court-martial on Monday, in a blow to his defense team which had urged a lower-level referral.

Bergdahl was released from captivity last year in exchange for five Taliban detainees from Guantanamo Bay. He was later charged with desertion and misbehavior before the enemy, accused of abandoning his post before he was captured.

U.S. Army Forces Command announced Monday that both charges are being referred to a general court-martial.

An arraignment hearing date at Fort Bragg, N.C., has not yet been set.
8. At least 60 killed as Nigerian army raids Shi'ite sect, hospital says
(Nigeria is actually fighting them. Obama will cut funding to them any second now. On the other hand, it is the Shiia they are killing. Boko Haram and so on are Sunni groups. So maybe Obama is OK with this)
ABUJA, Dec 14 (Reuters) – At least 60 people were killed this weekend when the Nigerian army raided a Shi'ite sect and arrested its leader in the northern city of Zaria, the director of a local hospital said on Monday.

The army said the Islamic Movement was trying to assassinate the chief of army staff, Lieutenant General Tukur Buratai, when members of the sect blocked his convoy in Zaria on Saturday. The sect was conducting an annual ritual to usher in the month of Maulud, the birth month of the Prophet Mohammed.

On Sunday, the army raided several buildings connected to the sect and the home of its leader, Ibrahim Zakzaky. They arrested him and killed key members of the group, including Zakzaky's second-in-command and spokesman.
In this video, you can see the what appears to be men of the Nigerian army firing scores of bullets and the wailing cries from the victims. Violence erupted yesterday (13th December, 20150 in Kaduna and some parts of northern Nigeria after the convoy of General Tukur Buratai, the Chief of Army Staff, was attacked by Shiite members in Kaduna state. The attack took place while Buratai was on his way to pay homage on the Emir of Zazzau and attend the Passing Out Parade of 73 Regular Recruits Intake of Depot Nigerian Army in Zaria.
9. Armed men storm raki festival in Turkey in anti-alcohol protest
(This is a serious escalation in degree of demand of sharia compliance for Turkey)
ISTANBUL (Reuters) – A group of armed men stormed a festival in southern Turkey devoted to the traditional alcoholic drink raki over the weekend, firing shotguns into the air and shouting anti-alcohol slogans, Dogan News Agency reported on Sunday.

The Hurriyet newspaper showed footage online of a group of men running through a crowded bazaar in the city of Adana, shouting and firing a gun into the air.

Plainclothes police later arrested four suspects for allegedly hitting tables with the long knives used to carve up kebabs, Dogan said. The festivities later continued. […]

Although Turkey is constitutionally secular, the overwhelming majority of the population is Muslim. Many, like President Tayyip Erdogan, are pious Muslims who shun alcohol.

Under the AK Party founded by Erdogan, Turkey has banned alcohol advertising and tightened restrictions on its sale, to the ire of many secularists, who say they are increasingly finding themselves having to adapt to stricter Muslim values.
10. Number of reports of mass cell phone buys grows in Missouri
SPRINGFIELD, Mo. –
The FBI is aware of reports of men visiting Walmart stores in several cities in Missouri and purchasing or trying to purchase large quantities of cellular telephones.  An FBI spokeswoman won't say exactly how much its agents are delving into the purchases.   Some of the cities where the purchases and attempted purchases are reported by police and media are Macon, Columbia, Jefferson City, Lebanon, Ava, Jackson and Cape Girardeau.

Ava police say a man of Middle Eastern background bought a large number of cellular telephones at the Walmart store in Ava about 6:15 a.m. last Saturday. Police questioned the man, who was from Michigan, and he told them that he is a businessman. Police found no reason to detain him.
(Video at site. WTD puts it together with other news stories from the same region here)
Thank you M., Richard, PePi, Tundra Tabloids, Gates of Vienna, WTD., and many others.
More to come.