1. Paris 'bomb-maker' gives himself up: Explosives expert who 'made suicide vests' in attack hands himself in to police
The suspected bomb-maker explosives expert behind the Paris atrocitiy has handed himself in to police, it is claimed.
Mohamed Khoualed is accused of supplying the suicide vests and detonators to the bombers. 
The 19-year-old turned himself in to police in the northern city of Lille on Wednesday evening, France3 regional TV station reported.
Originally from Roubaix in northern France, French police released an international alert for Khoualed.
The alert warned: 'Urgent detect: attacks Paris! Very dangerous. Specialising in explosives and detonators 
His detention comes as anti-terror officers continue the hunt for Belgian Salah Abdelslam, one of the suspected bombers, who has been described as the Paris attack's 'logistics manager'.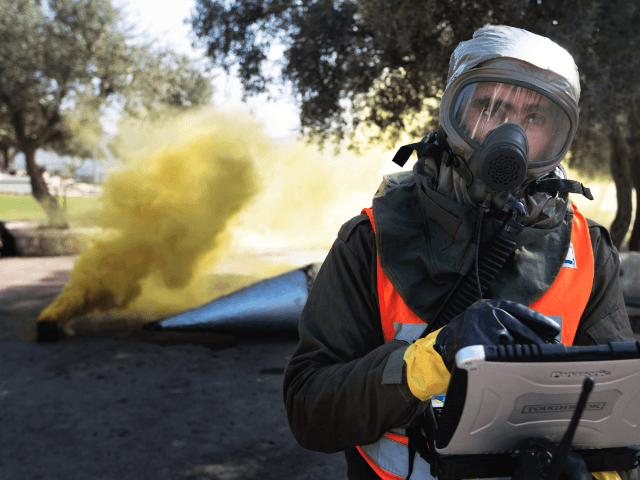 French hospitals and emergency services across the country have been supplied with the most powerful antidote to sarin and other nerve gas chemicals for the first time.

The move demonstrates how the authorities are preparing for chemical and biological warfare with ISIS terrorists, after the French Prime Minister warned the French parliament of such attacks just yesterday.

The government ordered the army's medical service to distribute stocks of the drug atropine before Friday's deadly attacks, the Timesreports.

President Assad of Syria is well known to have large stockpiles of chemical and biological weapons of mass destruction. His forces used sarin gas during attacks on a Damascus suburb in 2013, which killed up to 1,500.
3. Attackers planned multiple explosions in German stadium: Bild
A group of several attackers planned to set off multiple explosives in Hanover soccer stadium at Tuesday night's friendly match between Germany and the Netherlands, which was called off, daily Bild reported on Thursday.

Bild said it had obtained a copy of a document that Germany's domestic intelligence service provided to Interior Minister Thomas de Maiziere on Tuesday, the contents of which were so shocking the authorities had no choice but to call off the match.

Based on intelligence from a foreign intelligence service, the document detailed how a group of several attackers planned to set off several explosives in the stadium in Hanover, as well as a bomb in the city center.

The attackers planned to smuggle the explosives into the stadium in an ambulance, Bild cited the document as saying. The group's leader was to film the attack in the stadium. After midnight, another attack was planned at Hanover railway station.

In the event, the authorities said they found no explosives at the stadium.
(No matter what he believes or wants he is defacto guilty of treason by his actions and their results. Determining his state of mind at this late stage should be left to a judge)
5. Switzerland:  'Isis cell operating out of Winterthur mosque'
Kurt Pelda, was who was named Swiss journalist of the year in 2014, told local newspaper Der Landbote the terrorist group established the cell around the An'Nur mosque in Winterthur's Hegi neighbourhood.

"A man from Winterthur became radicalized in the last few months and recently travelled to Syria," Pelda said.

"We do not know exactly what he has done in Syria but there is every indication it has to do with Isis."

This follows reports of four other young people travelling from the city to Syria.
Unsuspecting Christmas shoppers are seemingly the target in the sick yet professional footage, released in the wake of the Paris attacks which killed 129 people.

The propaganda video starts with a man praying before putting together a bomb and strapping it to himself.

It then shows scenes of New York with iconic yellow taxis and a crowd of people walking along a busy street.

Finally it cuts to the killer about to detonate his homemade explosive.
7. America's enemies within: How nearly SEVENTY have been arrested in America over ISIS plots in the last 18 months – including refugees who had been given safe haven but 'turned to terror'
US authorities have charged at least 66 men and women with ISIS-related terror plots on American soil – including a handful of refugees, Daily Mail Online can reveal.

The terror group has set its sights on Washington, D.C. as it vows to further infiltrate the West and ramp up its blood-soaked offensive.

President Obama insists that 'slamming the door' on Syrian refugees fleeing ISIS would be a betrayal of American values.

But 34 governors are refusing to take in any more, in case jihadi fighters slip into their states and repeat the carnage of Paris.

Analysis by Daily Mail Online reveals that a handful of foiled plots have already involved immigrants accused of harboring sympathy for ISIS.

The threat also comes from within, with American teenagers and Islamic converts among those seduced by the group's torrent of chilling online propaganda.

They include a U.S. Air Force veteran accused of waging war on the country he once served and a National Guard soldier who allegedly plotted to gun down his own colleagues.
8. Here is a story that needs a lot of interpretation to cut through the media newspeak to get to what happened. My guess is, a muslim convert went on jihad and killed someone. Read how the BBC frames it.
9. British extremists appear in court surrounded by machinegun-toting guards after they were caught in Hungary despite being banned from leaving the UK 
Two British extremists, who are banned from leaving the UK, have appeared in court in Budapest under armed guard after they were arrested in Hungary.

Trevor Brooks, also known as Abu Izzadeen, an infamous Islamist extremist who was jailed in 2008 for financing terrorism, was detained by officers on Saturday at Lokoshaza – a crossing point on the Hungarian border – while bound for Romania on a train.

He was stopped alongside fellow British extremist Simon Keeler, a Muslim convert, who was acquitted in July of planning to travel to Syria to join ISIS after being found in the back of a lorry at Dover.
Thank you Buck, M., Yucki, Wrath of Khan, Antikathera, Perfect Child, and all. More to come. Always try and at least scan the links left at the daily links post for a more complete picture of what readers of this site consider to be revealing and informative.
Here is a sort of comical-yet-not-funny look at how the left attempts to Judo the inertia of islamic attacks into their own causes and the frustration it must cause the jihadis in the process. Its an easy read and nothing you don't know but might be something you can send out to any remaining leftists in your social or family circles who don't get it yet.
Also this is a link I have been sitting on for days. What I find interesting about it is the double entendre which is so very much a sign of the times. When I first read the headline I thought, 'well who would care about that'. Because when I grew up the headline had a very different meaning and literally no one but no one would have meant it the way the good people at Tundra Tabloids actually did mean it. In fact, had a kid said that headline and meant it the way it means today, I think they would have been sent to authorities for evaluation. As a kid this was a frivolous thing children do to show off.
Apparently not any more.
Attacks within Israel and defensive operations are so common now that I haven't gotten around to any of them for a while. Here is one with video