1. Obama Vows to Veto Bill Increasing Screening for Refugees
(Just in case anyone is concerned about what side US president Barack Obama is on, this should calm any fears. For some)
President Barack Obama is vowing to veto a bill from House Republicans that would increase screening for Syrian and Iraqi refugees before they enter the United States.

The White House says the legislation would introduce "unnecessary and impractical requirements" that would harm efforts to assist some of the world's most vulnerable people.

The bill would add a new requirement for FBI background checks. It does not call for ending the refugee program or require religious screenings, as some Republicans have demanded.
(In case anyone thinks Obama is correct about what is contrary to American values, they may want to read this)
2. French treat terrorist attack like train crash
3. Two Soldiers Shot Dead in Bosnian Capital
A man shot dead two Bosnian army soldiers in a suburb of Sarajevo on Wednesday night and wounded several others. The reasons for the attack are unknown.
BIRN
Sarajevo
Police in Bosnia's Canton of Sarajevo said a man killed two members of the Bosnian Army inside a betting shop in the suburb of Rajlovac at around 7:30 pm.

The reasons for the attack are unknown but television N1 reported that the attacker shouted the Islamist slogan "Allahu Akbar" before shooting the soldiers. This report has not been confirmed.

"It's still too early to talk about terrorism," Dragan Lukac, the Director of the Federal Police Directorate, told television N1.
4. Here are some truly despicable people in France.
(This man is consigning is child and his adopted culture and its history to the dustbin and thinking he is the moral pinnacle by doing so)
In case anyone doesn't believe there is a war on reason in order to pimp the narrative of cultural Marxism at all costs, check out the version of that video that CBSN actually aired. See if you can tell which bits are edited out of the actual interview.
5. Israel angered by 'appalling' Swedish comments after Paris attacks
(If I were Israel, I would be tempted to fund a Sami group to do a little terror and start playing the PC card to delegitimize the state of Sweden)
Israel described on Monday as "appallingly impudent" comments by Sweden's foreign minister that it interpreted as an attempt to link the Islamic State attacks in Paris to the plight of Palestinians under Israeli occupation.

Sweden's ambassador to Israel was summoned to the Israeli Foreign Ministry to explain the remarks Foreign Minister Margot Wallstrom made on Saturday to Swedish state broadcaster SVT.
6. ** EXCLUSIVE (To Breitbart US)— REPORT: 8 Syrians Caught at Texas Border in Laredo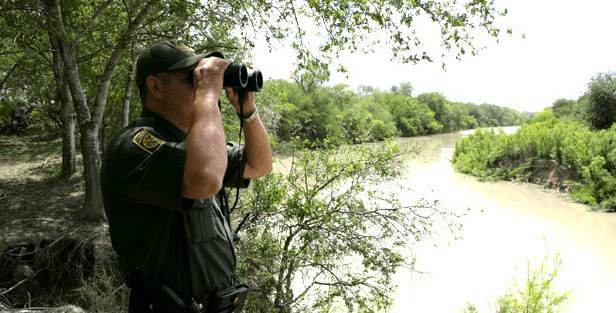 (I guess these guys couldn't wait for Obama or Trudeau to go get them?)
Two federal agents operating under the umbrella of U.S. Customs and Border Protection (CBP) are claiming that eight Syrian illegal aliens attempted to enter Texas from Mexico in the Laredo Sector. The federal agents spoke with Breitbart Texas on the condition of anonymity, however, a local president of the National Border Patrol Council (NBPC) confirmed that Laredo Border Patrol agents have been officially contacting the organization with concerns over reports from other federal agents about Syrians illegally entering the country in the Laredo Sector. The reports have caused a stir among the sector's Border Patrol agents.

The sources claimed that eight Syrians were apprehended on Monday, November 16, 2015. According to the sources, the Syrians were in two separate "family units" and were apprehended at the Juarez Lincoln Bridge in Laredo, Texas, also known officially as Port of Entry 1.
7. Video shows terrorists shooting up a Paris Restaurant.
WORLD EXCLUSIVE: First footage of Paris terror attacks shows diners diving for cover as AK47-wielding jihadist sprays café with bullets… and the victim who only escaped because his gun jammed
Terrifying video footage of a sustained attack on a restaurant during the Paris Massacre can be revealed by the Daily Mail today.

The exclusive images show the merciless savagery of an Islamic State assassin and the extraordinary bravery and survival instincts of his intended victims.

They also show the incredible luck of a young woman who would have died had the terrorist's assault rifle not misfired as he held the weapon over her head, giving her a chance to run away.

Police believe her to be the luckiest person to escape with their life during Friday's psychopathic rampage which left 129 people dead and 99 critically injured.

There is also remarkable footage of a 20 year old waitress who ducked under the bar and wrapped her arms around an older, injured woman as the Islamic State gunman who sprayed the restaurant and its outdoor dining area with bullets.

It is the first time any film has been seen of the mayhem caused inside a property targeted by Islamic State six days ago.
(Something the French have learned to treat as sort of an 'Après la vie de menthe)
8. Not the actual video by the IS threatening New York but a CNN regurgitation of it. So who knows what they really said.I can't even get the CNN one to play at this point.
9. Macedonia: Authorities erect fence on Greek border to stem refugee flow
10. Muslim apostate asks the head of Facebook if they are Charlie or Sharia, as they cut his FB acct off after the Paris attacks as he was suddenly much more popular in his writings against Islam.
11. Britain hit by massive cyber-attack as Islamic State hackers launch assault against Anonymous
Britain has come under sustained cyber-attack as Islamist hackers launch revenge attacks against Anonymous, the shadowy group which has vowed to wipe "ISIS off the internet".

Unknown assailants launched their assault late last night and continued throughout the day.

Using a Twitter account set up to publicise its anti-ISIS operation, Anonymous said Britain had been "lit up" by the digital blitzkreig.

Although it is often impossible to tell who is behind serious cyber-attacks, it is likely that ISIS supporters have targeted Britain in revenge for an Anonymous campaign called OpParis.

This has seen an estimated 5,000 ISIS propaganda accounts shut down on Twitter and the publication of the names and addresses of a number of alleged extremist "recruiters".
12. March against islam in Prague
13. Here is a great Short ad against Obama's proposed hosting of a few dozens of thousands of enemy soldiers within the USA
Thank you M., PP., Yucki, Wrath of Khan, Gates of Vienna, Kathy, and many more. It has been chaotic.
A few more news links:
Islamic State Schweppes Soda can used as bomb casing to bring down passenger jet
(The coolest part of this story is that Reuters got sick of calling it ISIL and actually spelled out "Islamic State")
(That's twice! They must be getting sick of Obama and setting Hillary up to look like the reasonable one)
Finally, when you are done your day, if you made it through all the horror that these links point to, and you want to kick back and hear how the US actually works at some levels and especially at U Missouri, put on some headphones and kick back for 40 minutes and listen to this.