1. Report: Two pilots may have been influenced by ISIS
Pro-ISIS Airline Pilots Tracked by Law Enforcement in Southeast Asia
2. RCMP charge Fort St. John man for committing terrorism offences
Othman Ayed Hamdan is being held in custody and will appear in court shortly, said the RCMP in a statement.

Hamdan is charged with counselling to commit murder for the benefit of a terrorist group; counselling to assault causing bodily harm for the benefit of a terrorist group; and counselling to commit aggravated assault for the benefit of a terrorist group.

RCMP began investigating Hamdan in October 2014 and found he was posting pro-ISIS propaganda online, including instructions to kill people in the name of Jihad.
3. Patients give horror stories as cancer doctor gets 45 years
(Muslims discover how to treat cancer that isn't there)
4. 1 dead in car bomb blast at Italian Consulate in Egypt
Cairo (CNN)A car bomb exploded outside the Italian Consulate in downtown Cairo early Saturday morning, killing at least one people and significantly damaging part of the building, authorities said.
Four others were injured in the blast, a health ministry spokesman told state-run Nile TV.

No group immediately claimed responsibility.

Egypt has seen escalating attacks by Islamist militants in recent months.

The consulate is located in the heart of the city on a busy intersection. The Italian Embassy is on a different street.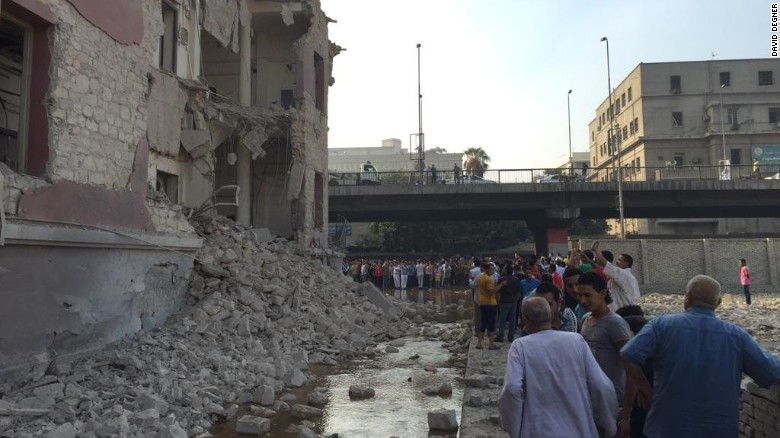 Thank you M., dagawker, Wrath of Khan, and everyone who sent in materials.
Anyone ever wonder what it would look like if an ignoramus and savage creature of the far-left were to do a version of the famous statue, 'The Thinker' by French artist Rodin?