1. ECB not sure if Greek banks would open on Monday- officials
The European Central Bank told a meeting of euro zone finance ministers on Thursday that it was not sure if Greek banks, which have been suffering large daily deposit outflows, would be able to open on Monday, officials with knowledge of the talks said.

The officials said that during the closed-door meeting of the ministers on Greece, the chairman of the meeting Jeroen Dijsselbloem asked European Central Bank Executive Board member Benoit Coeure if Greek banks would be able to open tomorrow.

Coeure answered: "Tomorrow, yes. Monday, I don't know"
2. Hungary: 'fence necessary but not sufficient'
3. An important article about Islamic misdirection in the Australian Military from Gates of Vienna
4. Israeli Soldier Testifies to EU Human Rights Committee
5. ECB not sure if Greek banks would open on Monday- officials
The European Central Bank told a meeting of euro zone finance ministers on Thursday that it was not sure if Greek banks, which have been suffering large daily deposit outflows, would be able to open on Monday, officials with knowledge of the talks said.

The officials said that during the closed-door meeting of the ministers on Greece, the chairman of the meeting Jeroen Dijsselbloem asked European Central Bank Executive Board member Benoit Coeure if Greek banks would be able to open tomorrow.
6. UK Muslims helping jihadis, says Cameron: Communities must stop 'quietly condoning' barbaric ISIS, PM warns in blunt speech
Too many British Muslims 'quietly condone' extremism, David Cameron will say today.

In a blunt speech, he will urge families to speak out against the 'poisonous ideology' driving hundreds of young people to wage jihad for Islamic State.

The Prime Minister will also call for parents to stop blaming police and the security services for failing to prevent British teenagers heading to Syria.

Parts of the Muslim community are guilty of normalising hatred of democracy and western values, he warns – making it easier for violent extremism to take hold.

At the weekend, 17-year-old Talha Asmal became Britain's youngest suicide bomber when he detonated a car loaded with explosives in the northern Iraqi town of Baiji.
7. Australia arrest warrant for 'IS medic' Tareq Kamleh
Tareq Kamleh appeared in an IS propaganda video in April urging other doctors to join him.

The warrant was issued by a court in South Australia and means Mr Kamleh can be arrested upon his return

Anti-terror laws were recently strengthened making it a crime to travel to designated terror hot-spots.
8. Muslims Banned From Fasting During Ramadan – Local Leader Warns Of Resistance To Chinese Rule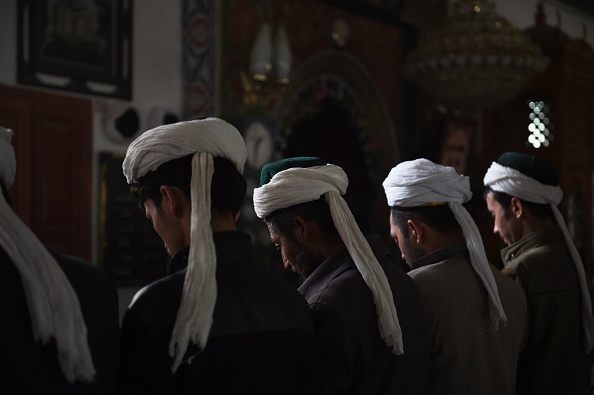 In a crackdown against "religious extremism" civil servants, students and teachers in China's Xinjiang region, home to the mostly Muslim Uighur minority, have again been banned by the Chinese government from fasting during Ramadan.

Muslims are generally required to fast from dawn to dusk during the Islamic holy month which began yesterday evening, but China's ruling Communist party is officially atheist and has restricted the practice in Xinjiang for several years.  Human rights groups have labeled the ban "religious repression" aimed at preventing Muslims from "instilling religion" into public bodies.
Thank you Maria J., M., Oz-Rita, Richard, GoV., and all who send in materials. Many people who know their stuff are predicting this could be a bad summer for islamicly inspired violence in the West as well as serious race-wars in the US, largely if not entirely manufactured by far left and Islamic groups. It shouldn't be long now till we know if its true.