1. Just how commie and culturally Marxist is the average Canadian?
2. 11 arrested in raid against jihadist cell in Catalonia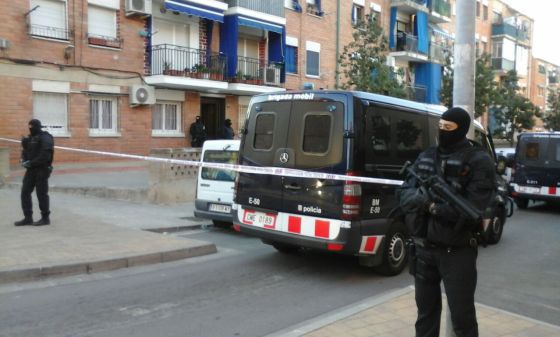 The suspects are 10 men and a woman all aged between 17 and 45. Five of them are Spanish citizens, five hail from Morocco and one is from Paraguay.
3. Ex-Gitmo detainee held in Uganda over killing of prosecutor
KAMPALA, Uganda — Ugandan authorities have arrested a Ugandan man who once was detained at Guantanamo Bay on suspicion of playing a role in the killing last month of a local prosecutor who handled terror cases, police said on Wednesday.

Jamal Kiyemba was arrested with three others as they held a meeting in a Kampala suburb on Tuesday, Ugandan police spokesman Fred Enanga told The Associated Press.

Enanga said the arrests were made with the help of U.S. officials who helped to track down Kiyemba.
4. Two Israeli soldiers were stabbed and injured by a Palestinian knife-wielding attacker on Route 60 in Samaria on Wednesday morning.
5. Muslims Attack Hindu Procession With Stones and Acid Bulbs ? 10 Seriously Burned
HENB | Bhupal | April 5, 2015:: At least 25 people suffered heavy injuries including 10 of severe acid burns at Jawad town in Madhya Pradesh's Neemuch district when some Jihadi miscreants pelted stones and threw acid bulbs at a Hindu religious procession being taken out on the occasion of Hanuman Jayanti. Madhya Pradesh is a state in Central India.

Members of a Jihadi Muslim group hurled stones and attacked with acid bulbs at yearly Hanuman Jayanti procession of Hindus on Friday last. Soon both sides engaged in fighting, forcing police to lob tear gas shells and cane charge to disperse the clashing crowd.
The procession had started from Parkota Hanuman temple. And violence geared up at Khurra Chowk Mosque locality of Jawad town.
The incident happened when the Hanuman Jayanti procession reached Khurra Chowk Mosque where Muslim miscreants targeted the Hindu people in procession from different sides. Though few policemen tried to bring the situation under control, all efforts turned out futile as the situation went out of hand slowly
Thank you GQ., M., Maria J., CB Sashenka, Maria J., and all who sent in material and much more to come ASAP.