This just in:
At least 25 people suffered heavy injuries including 10 of severe acid burns at Jawad town in Madhya Pradesh's Neemuch district when some Jihadi miscreants pelted stones and threw acid bulbs at a Hindu religious procession being taken out on the occasion of Hanuman Jayanti. Madhya Pradesh is a state in Central India.
Members of a Jihadi Muslim group hurled stones and attacked with acid bulbs at yearly Hanuman Jayanti procession of Hindus on Friday last. Soon both sides engaged in fighting, forcing police to lob tear gas shells and cane charge to disperse the clashing crowd.
Heavy violence flared up, with Muslim mob setting fire to residential buildings, vehicles and the shops which left many people, including police personnel, injured. When Hindus started retaliation, police went there to save the Jihadis.
This attack upon Hindus on Hanuman Jayanti procession happened in a state ruled by a BJP Govt in Madhya Pradesh seems to be incapable for providing the safety security of the Hindus in their religious festivals.
Inspector General of Police, Ujjain region, Madhu Kumar said the situation was now under control and some arrests had been effected while police were looking for yet more of the absconding miscreants.
H/T Gates of Vienna
1. French media broadcast location of Jews hiding from jihad murderer
He singled out French 24-hour news channel BFMTV which revealed live on air that the group – including a three-year-old child and a one-month-old baby – was hiding in the freezer.

They had been taken to the cold room by one of the supermarket's employees.
2. Kenya attacks, muslims warn of more carnage cause 'that's just what we do!'
3. Muslim group with links to extremists boasts of influencing election
A front group for Muslim extremists which wants to let British Muslims fight in Syria has boasted that it is "negotiating with the Tory and Labour leadership" to secure some of its demands.
Muslim Engagement and Development (Mend) has built links with both parties – and been chosen as an "official partner" by the Electoral Commission for May's poll – after claiming to promote "democratic engagement" by Muslims. However, it is actually a facade to win political access and influence for individuals holding extreme, bigoted and anti-democratic views.
Labour's shadow equalities minister and vice-chair of its national policy forum, Kate Green, spoke at a Mend event last Friday addressed by a man, Abu Eesa Niamatullah, who has called British people "animals," demanded that women should not work, attacked democracy and said that "the Creator is the one who should decide what the laws should be.
4. Pakistan: Police on high alert guarding churches against Easter jihad attacks
(So who is guarding the police?
5. Time for a little levity? Check out this islamic review of the movie, 'Dracula Untold'.
I would have to write quite an essay to demonstrate all the hilarity in this article but for those who have not seen the movie, the makers went to great pains to minimize the horrors that muslims did to Europe at that time, and also went to great pains to sanitize the fact that it was entirely muslims who did it for islamic reasons and just used the word Ottoman Turks to describe the invaders. For about 3 seconds they show a document presented to Vlad Tepes to sign, which has the mark of islam on it, the snake like scribble that refers to their god, and that is all we get that lets us know the ideology, and historically accurate one, of the invading muslims. The writers of this review find ways to accuse the film of being 'islamophobic' for including this morsel of truth and point out that the movie makes Vlad into a hero compared to the Ottomans who were raping, burning, looting, taking thousands of children a year as slaves and Janissaries, and general piracy of Europe. Well I have news for them. He was a hero. He defended albeit unsuccessfully in the long run, Europeans from the scourge of Islam. One we are just now beginning to remember.
The movie is available on iTunes to rent. Hopefully it still has that one honest moment in it unlike the Nike mark, the Sony video game music, the Burger King ice cream swirl, etc. etc. ad nauseum.
6. French Muslim leader calls for doubling of mosques
One of France's top Muslim leaders has called for the number of mosques to double over the next two years to remedy a shortage of places of worship for the country's millions of faithful.

Speaking at a weekend gathering of French Islamic organisations, where participants asked for respect in the face of a rise in anti-Muslim attacks, Dalil Boubakeur said the 2,200 mosques in the country did not adequately represent Europe's largest Muslim community.

"We need double (that number) within two years," the head of the French Muslim Council and rector of the Paris mosque said in the town of Le Bourget near the capital.

"There are a lot of prayer rooms, of unfinished mosques, and there are a lot of mosques that are not being built," he added Saturday at the Muslim gathering, billed as the largest in the Western world.

This annual convention of the Union of Islamic Organisations of France (UOIF), which groups together more than 250 Muslim associations, comes just months after jihadist gunmen killed 17 people in and near Paris.
7. George Galloway shows us why we must never assume that muslim or muslim leaning politicians or people in influence can be trusted to act on their responsibilities. Check out this little reaction of his to a tweet about him which by political standards was nothing at all.
Notice he makes a pretty clear threat to a business to use his authority against them only for their failing to show deference to him.
@BradfordBrewery what does that mean? And should you as a licensed premises in my constituency really be writing that?
8. Anti-Islam protests in Australia turn violent after demonstrators clash with anti-racism activists who burn the country's flag
(Burning the Australian flag by the 'anti-racists' gives a pretty solid data point to those who could claim that anti-racism is just a code word for anti-white)
9. Two British teenagers arrested on suspicion of preparing terrorist acts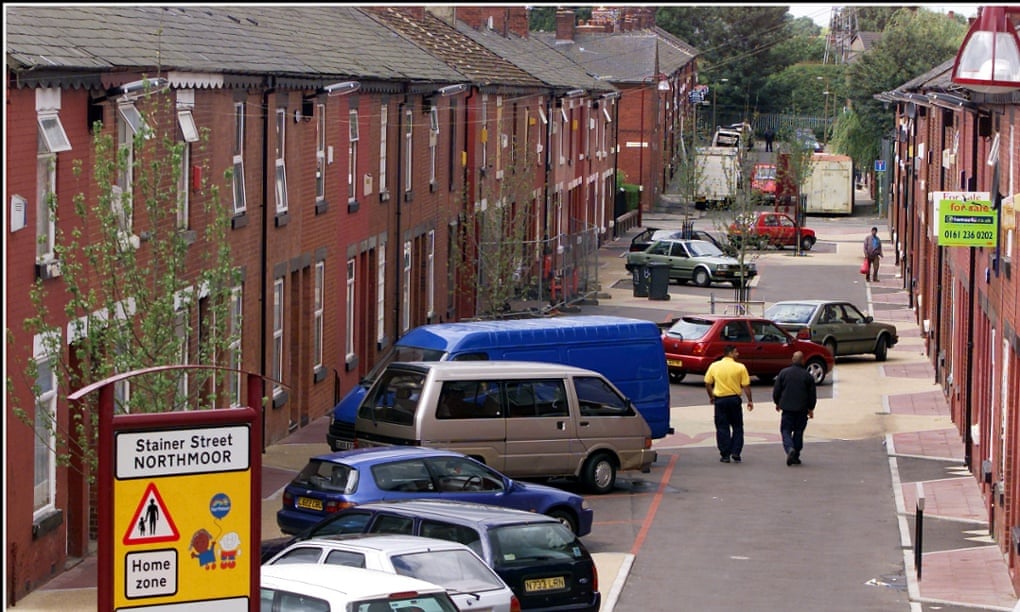 A 14-year-old boy and a 16-year-old girl have been arrested on suspicion of preparing acts for terrorism.

The boy was arrested in Blackburn, Lancashire, after police examined a number of electronic devices and raided a house in the town on Thursday.

The girl was arrested after police raided a house in Longsight, Manchester, on Friday as part of the same investigation.
Thank you M., TR., Richard, and many many more who sent in much important information. More to come shortly.