1. Julius Caesar in a pants suit
(Better get the picture frames made a touch larger for the next US president)
2. Twenty three suspects arrested over Tunis attack.
3. 1 Killed in Bomb Attack on Pro-Islamic Magazine in Istanbul
Turkish police say a bomb explosion outside the office of a pro-Islamic magazine in Istanbul has killed one person and injured three others.

Police said Thursday that the device was placed outside the door of the monthly Adimlar magazine, on the third floor of a building, and exploded late Wednesday when the door was opened. Police identified the victim as 45-year-old Unsal Zor, who wrote for Adimlar, a magazine that is close to a Turkish militant Islamic organization.
4. Iran calls Saudi airstrikes against Houthi positions in Yemen an invasion.
(Iran reminds me a bit of the line at 23 seconds from the Princess Bride)
Saudi Arabia bombed key military installations in Yemen on Thursday, leading a regional coalition in a campaign against Shiite rebels who have taken over much of the country and drove out the president. The dramatic military assault turns impoverished, fragmented Yemen into a new front in the conflict between Saudi Arabia and Iran.

Egyptian military and security officials told The Associated Press that the military intervention will go further, with a ground assault into Yemen by Egyptian, Saudi and other forces, planned once airstrikes have weakened the capabilities of the rebels, known as Houthis, and their allies, military forces loyal to former president Ali Abdullah Saleh.
5. US soldier arrested over 'plotting to support IS'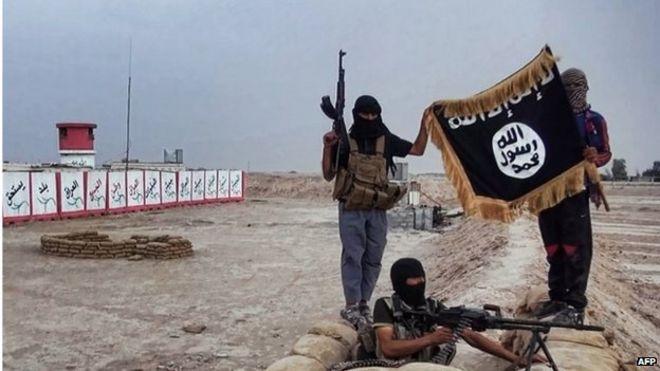 A US soldier and his cousin have been arrested and charged with conspiring to support the Islamic State, the Department of Justice has said.

The National Guard soldier, 22, and the other man allegedly discussed using army uniforms and military access to attack an Illinois military facility.

The soldier also planned to travel to the Middle East to fight with the Islamic State, say prosecutors.

Both men have been charged with trying to provide support to a terror group.
6. March 20 video on the bill banning foreign law in a Texas city.
7. Allen West: Is Obama obstructing Christian president of Nigeria to help the Muslim opponent?
Simpson writes, "Obama refused to sell Nigeria arms and supplies critical to the fight, and stepped in to block other Western allies from doing so. The administration also denied Nigeria intelligence on Boko Haram from drones operating in the area. While Boko Haram was kidnapping school girls, the U.S. cut petroleum purchases from Nigeria to zero, plunging the nation's economy into turmoil and raising concerns about its ability to fund its battle against the terrorists. Nigeria responded by cancelling a military training agreement between the two countries."
8. Yemen Ground Invasion By Saudi, Egyptian Troops Imminent
9. Father of one of three suspected jihadi brides who left Britain for Syria says he cannot stop crying as he urges daughter, 15, to come home 
The father of one of three schoolgirls believed to have fled to Syria to join Islamic State said today her family 'cannot stop crying' as he appealed for her to return home.

Abase Hussen said his daughter Amira Abase told him she was going to a wedding on the morning she travelled to London Gatwick Airport to fly to Turkey, and had been behaving 'in a normal way'.

'She said "Daddy, I'm in a hurry',' the 47-year-old said. 'There was no sign to suspect her at all.'

9b. Allegedly a picture of the same guy demanding jihad
10. Many schools now will not teach sex ed because of muslim reaction to it.
(How interesting it will be to see none of the usual hysteria by the left whenever a non-muslim does not like what his children are being taught about sexual attitudes and orientations while muslims are shutting down even the basics about avoiding STDs etc)
In Africa and Asia, especially, sex education also drew from religious texts and themes. In Ghana, it aimed "to vindicate the existence of the Omnipotent and Omnipresent", as one textbook declared. "The religious restrictions are strict but they protect a person from a lot of problems," the book added, citing Biblical passages that indicted fornication, masturbation, "homosexuality and lesbianism".

When Africans and Asians moved to the West, not surprisingly, they brought these attitudes with them. So sex education became a hotly contested question even in liberal bastions like Sweden and Holland, which saw their immigrant populations skyrocket in recent years. And in the United Kingdom, where sex education was far less explicit than on the Continent, it remained too explicit for the country's burgeoning Muslim community.

"In Islam extra-marital sex is considered to a dreadful sin," explained an immigrant spokesman in England, where some Muslim parents held their children out of school to protest at sex education. "Adultery is condemned by stoning to death . . and fornication among unmarried people is penalised by whipping."

Against this backdrop, many teachers decided that the safest move was to avoid sex education altogether. And it was was even easier for teachers – and their students – to ignore the subject when it did not appear on national tests, as an Irish teacher admitted in 2007. "Anything that doesn't have an exam at the end of it is going to be a doss as far as students are concerned," the teacher wrote. "It's the class where they can go and chat."
11. Explosion shreds East Village restaurant 
@EastVillageEats via Twitter
Possible gas leak on 2nd Avenue & 7th Street causes explosion
An explosion rocked the East Village Thursday afternoon.
The blast occured at 125 2nd Ave. near E. 7th St. about 3:20 p.m., officials said.
Panicked neighbors tweeted photos showing smoke pouring from the building, which houses a boutique called Enz's with apartments above.
An FDNY spokesman said the 911 call was for a partial building collapse.
At least one person was taken to Bellevue Hospital in an unknown condition.
"We're closing. We can't stay open. The street is burning," said a woman who answered the phone at Station Restaurant across the street.
Thank you WTD., M., Wrath of Khan,  Buck,Tommy R. and so many more. More to come as well. Anyone beginning to wonder of the current president of the USA has a hidden agenda?