1. Caroline Glick speaks some rather obvious common sense on Judea/Samaria
2. Former mayor of New York is sticking to his his position that Obama is a postmodernist. 
3. RT Video of the funeral of the muslim who murdered Danes in Copenhagen.
4. French Icon Brigitte Bardot on Trial Again for Blasphemy Against Muslims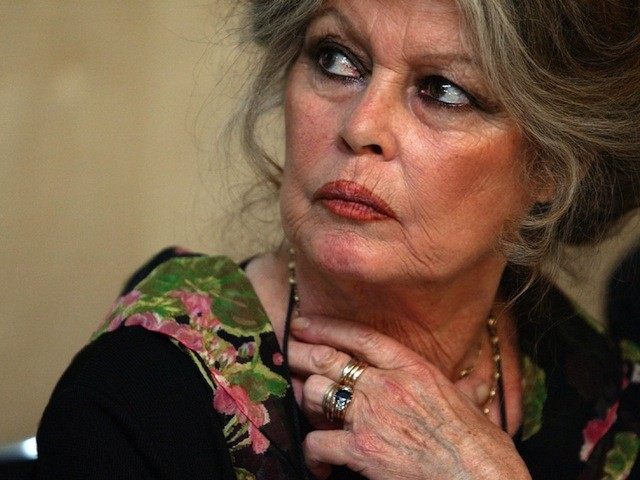 Reuters
Former film star Brigitte Bardot, France's iconic blonde bombshell and "sex kitten" who reigned supreme from 1952 – 1973, is currently on trial for the fifth time for insulting Muslims and "inciting racial hatred." Bardot has been fined four times and has also received suspended jail sentences.

Now, the prosecutor, Anne de Fontette, wants a heftier fine and a tougher sentence: the equivalent of $24,000 and a two month (hopefully) suspended jail term.

What crimes has Bardot committed in the land without a First Amendment, in the land of Hate Speech laws that are being slickly exploited by non-persecuted Muslims?

Bardot has written: "I am fed up with being under the thumb of this population which is destroying us, destroying our country."
5. MSNBC interviews a muslim who manages to mangle reality to make the muslim case, flaming that anti-sharia bills are preventing them from practicing their religion. Maddow doesn't raise a single eyebrow.
6. Iran flexes muscle in Indian Ocean, sends flotilla of warships across equator
The Iranian Navy's 33rd flotilla, comprised of martyr vice-admiral Naqdi destroyer and Bandar Abbas logistic warship, embarked on the voyage after berthing in early February at Sri Lanka's port of Colombo, where the ships were "welcomed" by "Sri Lankan navy commanders," Iran's state-run Fars News Agency reported.

Fars quoted Col. Ebrahim Rouhani, Iran's military attache in Sri Lanka, as saying the "Indian Ocean is a stage for the big powers to display the power of their fleets, and the presence of this flotilla shows that we are active and powerful on this stage too."
7. Italy Prepares for Potential ISIS Air Attack
(WARNING: Multiple auto-start videos at Breitbart. Its like a migraine trap over there!)
According to recent reports, the Italian Secret Service fears an air attack by ISIS, compounding the already existent danger of terrorist infiltration among with throngs of immigrants coming to Italy by boat from neighboring Libya.

Several days ago, the air defense system went into high alert after the secret service sent a notice.

The notice spoke of aircraft prepared to take off from Sirte and able to strike the Italian peninsula. Though this has not yet occurred, tensions remain high because of the strong risk of an attack carried out by "lone wolves" as occurred in Paris and in Copenhagen.

The State official responsible for the Secret Services, Marco Minniti, said that ISIS has what he called both "symmetric and asymmetric" capabilities, in that it can execute "both military and terrorist campaigns." According to Minniti, this means that the ISIS threat holds the "maximum unpredictability," which is "unprecedented." Minniti also said that the dynamics of the situation makes necessary "comprehensive data collection."

Specifically, Minniti has called for the immediate implementation of a Europe-wide sharing of Passenger Name Records (PNR) on all flights, exchanging pertinent information especially regarding n passengers that trigger suspicions, because though the Schengen open treaty should not be suspended, "it is essential to maintain control of who moves in or out of the theaters of war."
8. A hotel in Sicily was transformed into a refugee center. Now the 150 African refugees housed in it have barricaded themselves inside the hotel and demand asylum status immediately.
9. 'We are watching you white b****': Mother targeted by threatening notes and racist graffiti after moving into new flat in block she was told is for 'black sisters and brothers'
A young mother moved into her new home to find it daubed in racist graffiti and a threatening note put through to door saying the flat block was for 'black sisters and brothers'.

Sammie Sunter, 24, was taking her sons, aged two and five, to see their new home in Willenhall, Coventry, for the first time on Monday when they found the front door smeared in anti-vandal paint.

It was also covered in vile graffiti and faeces, while a racist note stating 'Willenhall is black so f*** off' was posted through the letterbox.
Scroll down for video 

Thank you Yucki, M, Richard, Draculea, Don C. and many more.
More to come as well.