1. Edmonton imam spreads the word of al-Qaeda's Anwar al-Awlaki alongside his supplication to Allah to give victory to all mujahideen around the world 
Imam Jamac Usman Hareed, a native of Somalia, studied Islamic studies and Shariah law in New Castle, South Africa and Arabic in Yemen. He serves as the Imam of the MAC Islamic Centre (Rahma Mosque) in Edmonton, Alberta and regularly is invited to lead prayers in many mosques across Canada.
In its mission statement the Muslim Association of Canada (MAC) states its adherence to the message of Muhammad, the Prophet of Islam, sees the Muslim Brotherhood movement as a source of inspiration and praises its founder, Hassan al-Banna, for his "core messages of constructive engagement in society, focus on personal and communal empowerment, and organizational development."
2. Lt Gen Michael Flynn: Our strategy is clearly not working
(This fellow has it more right than most establishment voices)

("…moderate form of Islam, if it exists". Thank you Lt. Gen. very much for that one moment of true lucidity and honesty. That question needs answering before you can ask the next question. One cannot pick a strategy if your main option is a fiction)
3. Huge crowd of Muslim protesters picket Downing Street to protest at Charlie Hebdo cartoons
(So long Magna Carta and civil rights. We won't miss you because soon no one will ever know you even existed)
The protesters, many of whom were divided into groups of men and women, and included children, gathered just yards from the Cenotaph
At least 1,000 Muslim protesters gathered outside the gates of Downing Street to protest against the depictions of the Prophet Mohammed in Charlie Hebdo, the French satirical magazine.

The protestors, many of whom were divided into groups of men and women, gathered just yards from the Cenotaph which remembers Britain's war dead, and blocked half of Whitehall as they demonstated.

It comes weeks after two terrorists attacked the offices of Charlie Hebdo, the Paris-based satirical magazine which had published images of the Prophet Muhammad, killing 12 staff and wounding 11 others.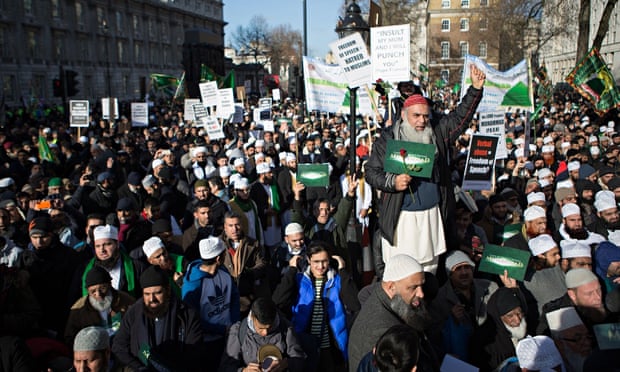 Thousands of British Muslims gathered near Downing Street to protest against cartoons showing the prophet Muhammad and voice opposition to "insulting" depictions.

A leaflet issued by the Muslim Action forum (MAF), who organised the rally, said recent republishing of cartoons, caricatures and depictions of Muhammad by satirical magazine Charlie Hebdo and other publishers is a "stark reminder" that freedom of speech is "regularly utilised to insult personalities that others consider sacred".
(The Pope should really have seen this coming)
Video of anti-British values demonstration here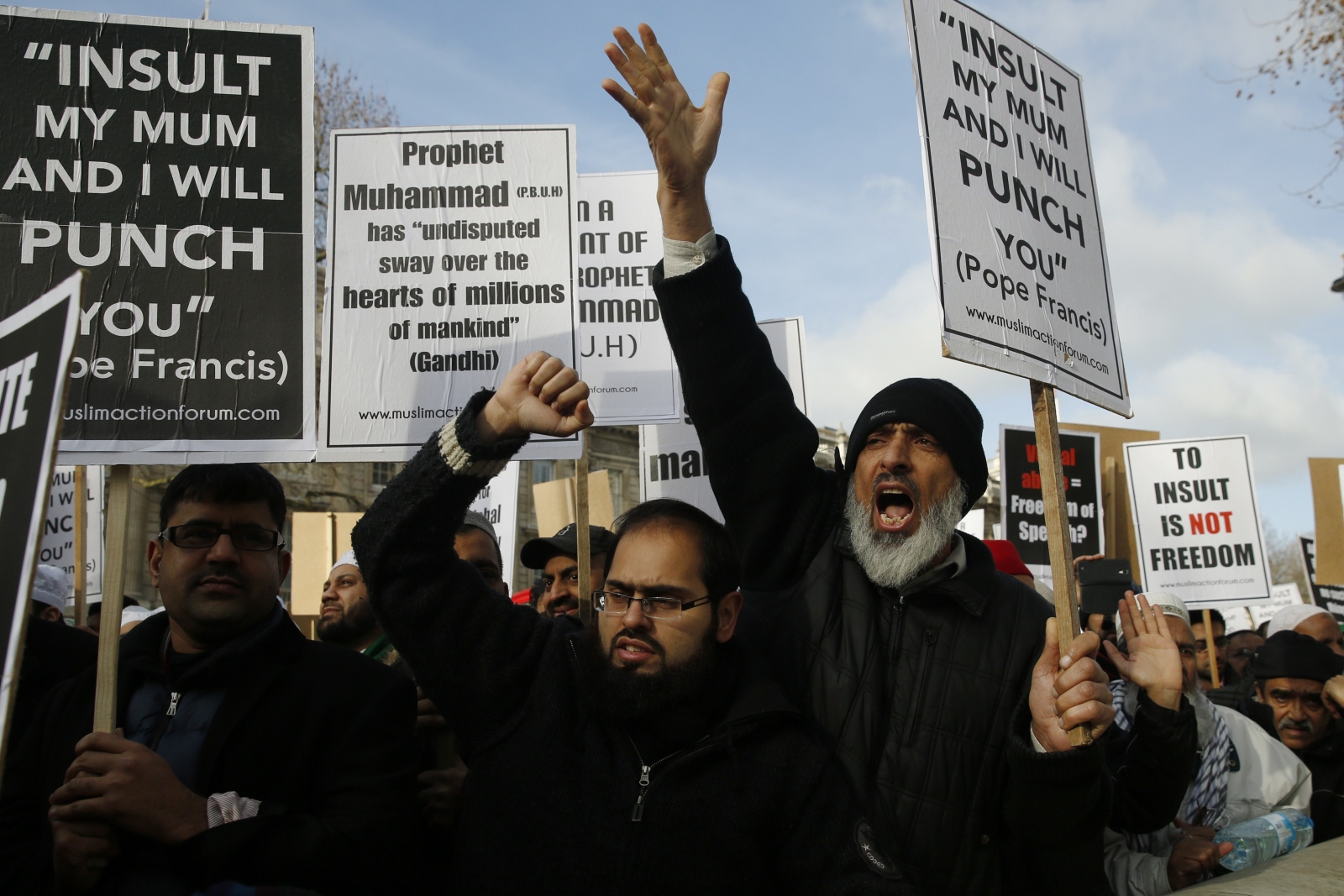 ISLAM NEW ARRIVALS BIRMINGHAM INTERNATIONAL AIRPORT
Thank you M., Don L., Shabnam, Draculea and all. More to come soon.