1. Watch: Explosions as police storm Paris supermarket
2. Police: Paris female suspect escapes
3. Caller to Lowell Green show today with guest host, Rob Snow
(Click file and use enter key to start playing)
Call to Lowel Green via Rob Snow Jan 9-2015_01
(This caller has many similar views to my own!)
4. Abu Hamza jailed for life in US for terror offences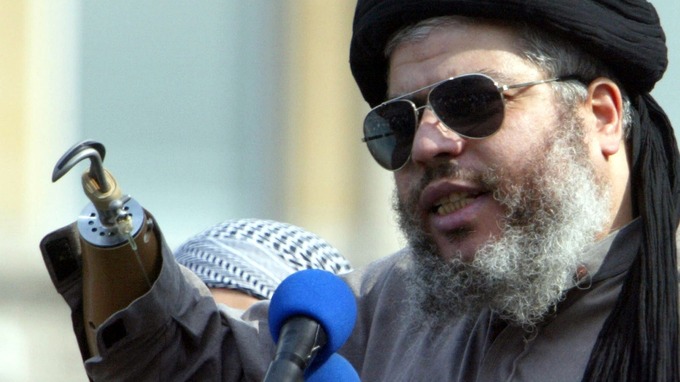 The hook-handed cleric, who only has one eye, was convicted of supporting terror organisations including the taking of Western hostages in Yemen, four of which were killed.
He was also found guilty of sending two followers to Oregon to establish a militant training camp and dispatching an associate to Afghanistan to aid al Qaida and the Taliban against the US.
Hamza also said: "Everyone was happy after 9-11"
5. Father Kills Five Children For Magic Powers
A Pakistani father-of-six is in hiding after allegedly strangling five of his children in the belief that he would gain magic powers.

Ali Nawaz Leghari, 40, killed the two girls and three boys – aged between three and 13 – in a village in the southern Sindh province, some 140 miles north of Karachi.
6. French president Hollande speaks on the three days of attacks and equivocates and covers for Islam
Thank you M., UK Pete, Tundra T. and many more.